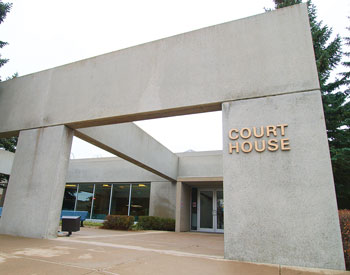 A Drumheller woman facing 16 fraud charges will be back in court to speak to her case on September 15.

An agent appeared on behalf of Rebecca Tucker, 36, in provincial court in Drumheller on Friday, August 11.

Last week the Mail reported that Tucker was facing 16 charges of fraud and 13 counts of drawing document without authority.

It is alleged that between November 2015 and November 2016, more than $40,000 was taken from victims' accounts at the Drumheller ATB Financial Branch.

Tucker was an employee at ATB Financial during this period. She reserved her plea and her matter was set over until Friday, September 15.