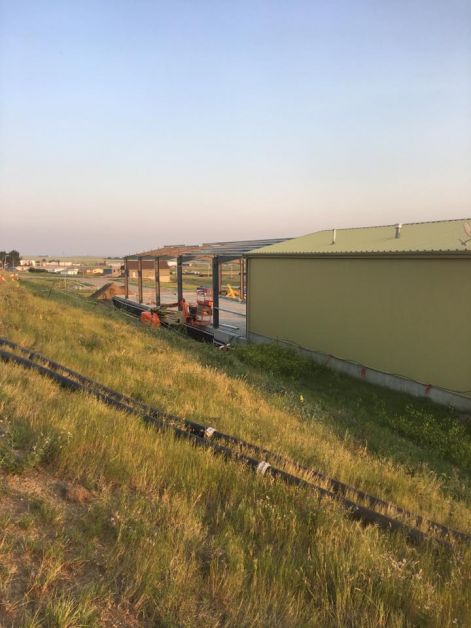 The Wheatland Regional Corporation is getting closer and closer to turning on the taps to Gleichen.

The regional partnership among Wheatland County, and the villages of Standard, Rockyford, and Hussar, broke ground last fall and has been making great progress. Chair of the Corporation, Darcy Burke is excited about the progress.

"We are on schedule with the project and hope to have water in Gleichen in September," said Burke.

The project takes water from the Western Irrigation District, and they have constructed a new raw water reservoir west of the Village of Standard. A raw water line will take the water to an upgrade and expanded Standard Water Treatment Plant. From there, it will be piped to Gleichen as the first phase of the project.

"The treated water line (from Standard to Gleichen) is in, and they are in the process of doing some tie-in on it and then some pressure testing," said Burke.

He explains the water will connect to the existing municipal infrastructure in place in Gleichen with little changes.

Last fall, as the construction broke ground on the first phase, the corporation learned the funding has been approved for the second phase, which will connect Rockyford.

"Right now the tenders are out on that and we will have water in Rockyford by March 2018.

He adds that as the project goes ahead, they have been getting strong interest from farmers along the waterline wishing to tie in. They will also connect to Wheatland Crossing School.

"We are very excited for the project and very impressed with the job that is being done and the quality of work," said Burke.