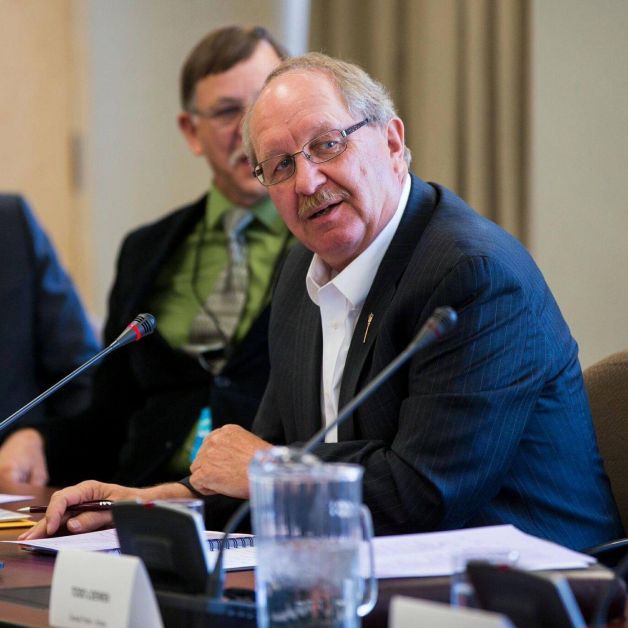 The political climate shifted Saturday afternoon as the Progressive Conservative Party of Alberta and the Wildrose voted to unite.

Each party held a referendum on whether to move forward together or apart. A clear message was sent as 95 per cent of the Wildrose members that voted and 95 per cent of the voting PC members chose unity.
While many described this as monumental, MLA for Drumheller-Stettler, Rick Strankman wasn't surprised.

"I have been hearing that a long time in the constituency, where people are saying they are sick and tired of the NDP, and saying you guys got to get it done," said Strankman.

President of the Drumheller-Stettler PC Constituency Association Mark Nikota said the voting went as he expected.

"I wasn't that surprised, on the PC side, they did a lot of work for a long time on that. The number was quite high on the Wildrose side, I was a little surprised about that number," he said. "When you look at it, the unity people were really encouraging people to buy memberships in both parties, so it's not that surprising in the end because it was the same group of people that voted in both."

He says while it appears to be a strong show of support, of the eligible members, about 55 per cent turned out for the vote.

"I know lots of people who were not in favour of it just didn't bother voting, so I don't know if it is as quite as strong as 95 per cent, but it doesn't matter in the end, it is going forward," said Nikota.

The next step in the process is to pick a new leader. Jason Kenney has indicated he would run for the leadership of the new party and on Monday, Brian Jean officially launched his bid. MLA for Olds-Didsbury-Three Hills Nathan Cooper has been appointed the interim leader of the United Conservative Party.

Strankman says they are still working on plans to go forward within the constituencies.

"The interim joint board is supposed to be sending out some instructions and working on some form of modeling for the constituency associations to get together and legalize their relationship for the new party."

Strankman feels there should be a democracy path forward as they organize.

"What ever has to be done, has to be done in a democratic fashion, it is a new dawn and that is something we have to recognize even as MLAs, we are representing tentatively a new party," he said.

Nikota also sees a democratic way forward.

"The next steps are going to be interesting, basically, you are starting from scratch. My feeling is you have to have an open competition for everything, board spots in the local CA, as well as your nominees for the next election," he said.
"They have been touting all along that this is grassroots, open and honest. If they don't have (open competition), that it flies in the face of everything they are putting out there."