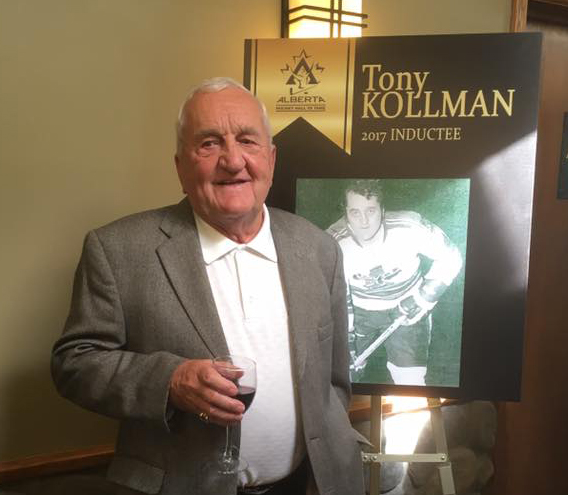 A genuine Drumheller hockey hero Tony Kollman was officially inducted into the Alberta Hockey Hall of Fame.
The Mail reported in March that Kollman would be selected this year. The induction took place Sunday, July 23 in Canmore.
Kollman had a long career playing for teams in Alberta, Saskatchewan and the United States, but he made his mark in his 11 years with the Drumheller Miners. He was on the legendary Allan Cup championship team in the 1965-1966 season, and in the next season participated in the European tour.
After his playing years were complete, he continued his involvement as a coach and was a co-owner of the AJHL Drumheller Falcons.
He is among a prestigious class that included Glen Sather, women's coach Mel Davidson and the legendary Sutter family.