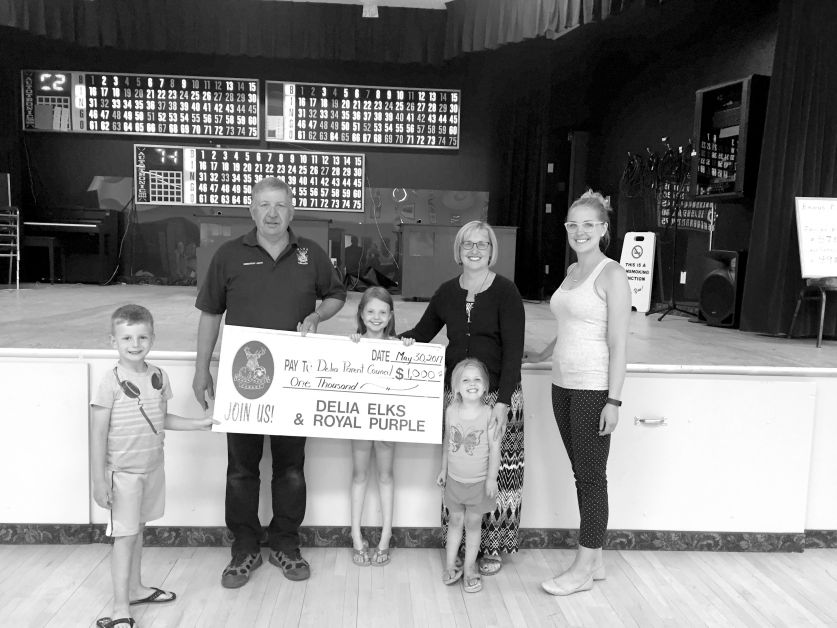 For many years the Delia Elks and Royal Purple have been donating funds to the bussing of the Delia Elementary students to go to Drumheller for their annual swimming lessons.
This year John Rogers presented Logan and Lexie Raugust and Sawyer Thompson with the donation at the weekly Bingo in Delia. Accompanying the students were their teacher; Mrs. Donna Johnson and Ms. Lindsay Gould.
This is a huge step for this service club to commit to investing in the students' lifelong learning of a basic skill.
The teachers, students, and parents of the school wish to extend their appreciation and thanks for this donation.

submitted