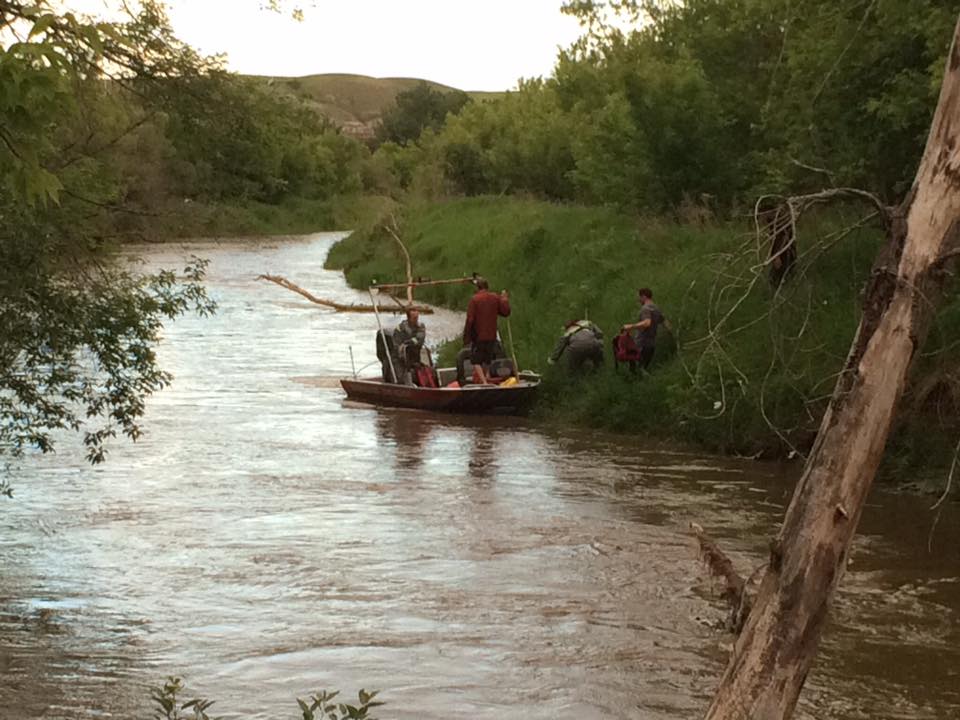 The Drumheller Fire Department plucked three boaters from an island near Newcastle Beach after sinking their craft.
The Department was called out at about 9 p.m. Friday, June 16. Fire Chief Bruce Wade tells the Mail that three young men were boating on the river when they hit a log in the water.
'There is an island upstream from Newcastle Beach. Part of the river channel goes between that island and the hospital, and they were just in that channel," said Wade.
The jet boat sunk and the three occupants managed to pull themselves on to the island.
A resident living along the river reported the incident.
'We responded with our Unit 11 Boat, and our Number 4 Rescue unit," said Wade.
They launched from Newcastle Beach and were able to retrieve the boaters. There were no injuries.
photo courtesy Drumheller Fire and Rescue