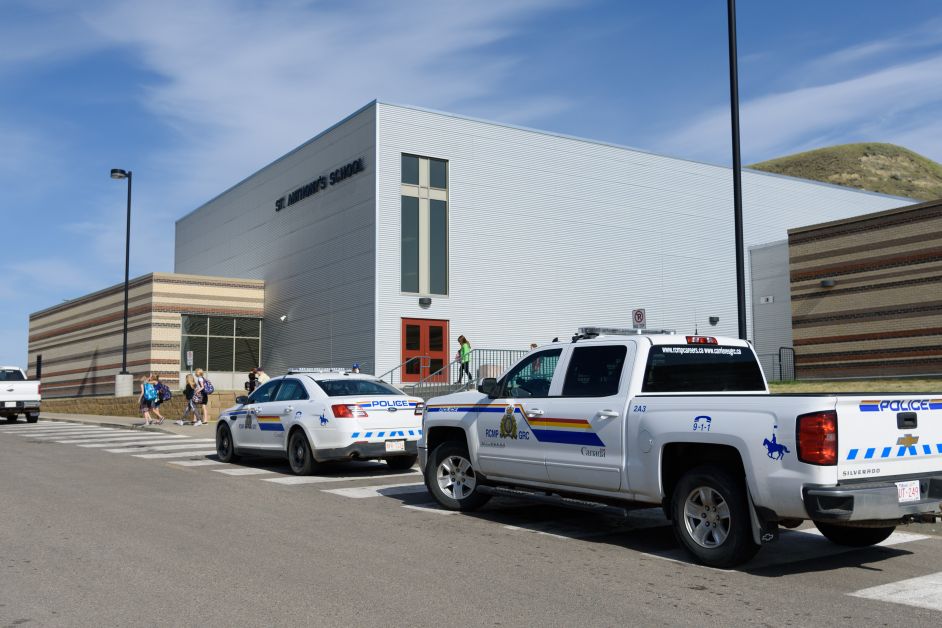 At approximately 8:30 a.m. on June 8, St. Anthony's School went into lockdown after receiving word from a youth that the possibility of firearms could be entering the school.
RCMP responded and arrived promptly to the threat at 8:40 a.m. The police investigation revealed the youth had posted a photo of his airsoft gun to social media the previous evening, showing off new decals he and his mother had applied.
Another youth then made inappropriate comments online about bringing the gun to school. RCMP have cleared the first youth of any wrongdoing and have spoken with the other youth believed to have made the inappropriate online comments.
Drumheller RCMP were pleased to see the quick, safe, and extremely effective lockdown as completed by St Anthony's School, and that no one was injured. The local RCMP have now resolved the issue.
The students are safe and calm and the school has resumed normal operations. There is no further cause for concern. These are always troubling situations, and we thank the parents, community, and RCMP for their patience and support.