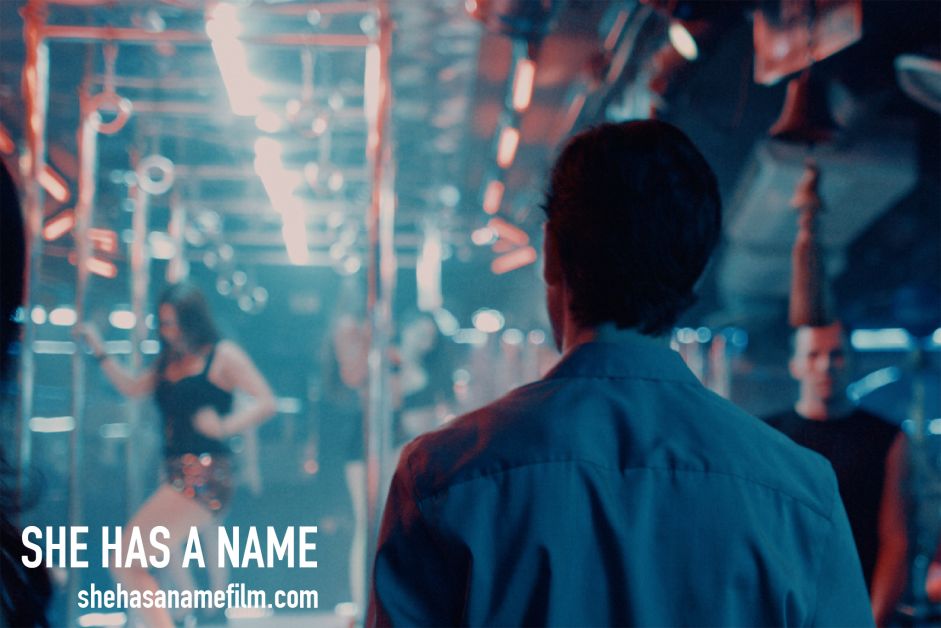 Executive Producer Dean Kohut's film 'She Has a Name' won the Alberta Film & Television Award for Best Production Design on the weekend.
Red Deer-based Production Designer for the film, Shari Aspinall, was on hand to accept the award in Edmonton.
"The acknowledgment of an established community of creatives such as Alberta Film & Television is not only satisfying but affirming of the heart and hours invested into independent films like She Has A Name," notes Aspinall who shares a production design credit on the film with UK-based Donna Abraham.
The film was produced in Red Deer, Alberta, filmed in Thailand, and features an international cast and crew. Key creative team and many crew members originally hail from Central Alberta or were professionally trained in the province. Aspinall, also one of the film's producers, hails from Red Deer.
She Has A Name exposes the $150 billion global human trafficking industry that sells children, women and men as commodities. The film's visually rich style, vibrant colours and gritty cinematic look has been receiving acclaim around the world, including four other nominations at the weekend's award ceremonies, including Best Dramatic Feature.
"My hope as both producer and designer is that the visual grit and beauty allows our audience to emotionally encounter the humanity of the characters and to attribute value that shifts paradigms currently facilitating child slavery," says Aspinall.
For any craftsperson to be eligible for the awards, he or she must have been a resident of Alberta for the 2016 calendar year. Affectionately known as the Rosies, the award ceremony took place at a gala event on Saturday, April 29 at the SHAW Conference Centre in Edmonton.
She Has A Name was released in December 2016 in select theatres globally and is currently expanding to exclusive screening engagements across North America. In May 2017, the film has select engagements at theatres in Saskatoon, Saskatchewan, Blackfalds, Alberta, Folsom California and Ottawa, Ontario.
The new feature film by Unveil Studios was directed by Matthew and Daniel Kooman from the screenplay by Andrew Kooman. The Kooman brothers, along with Donna Abraham and Shari Aspinall are producers. Lance Kadatz and Dean Kohut are Executive Producers.
Unveil Studios produces original stories that impact audiences. It is owned and operated by Kooman brothers Matthew, Andrew, and Daniel. Unveil Studios' films include She Has A Name; E for Everyone: The Mouse and the Elephant; The Ladder of My Life; The Story; and A Filmmaker's Search for Revival.
Unveil produces a wide range of media across platforms including the web, film, TV, video, books, print media, and the theatrical stage.
To learn more about She Has A Name, visit the website here: