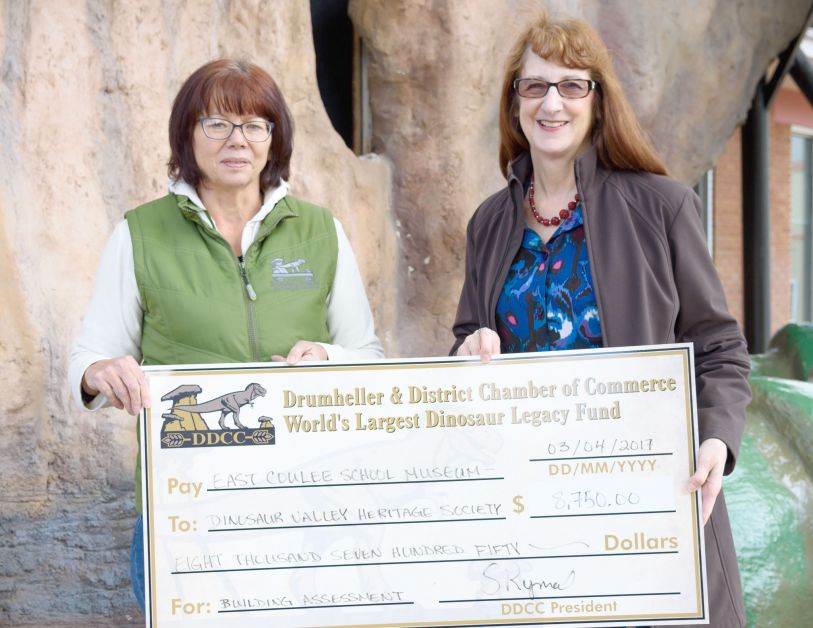 The Drumheller and District Chamber of Commerce (DDCC) presents Legacy Fund cheques to four local organizations.
As a way to offset costs of a recent building condition assessment, the DDCC was pleased to provide $8,750 in support of the East Coulee School Museum, identified as a provincial historic resource.
"The East Coulee School Museum truly appreciates the support the Chamber of Commerce has provided for the building condition assessment," said East Coulee School Museum Executive Director Barbara Steeves.
"The report will be the basis for all future restoration and repairs to the historic resource."
The next phase of repairs to the museum will involve building a new roof as it requires complete replacement.
"The East Coulee School Museum is an integral component of Drumheller's rich history and continued preservation of the site will ensure the attraction is available for visitors to experience in the years to come," said DDCC president Shelley Rymal.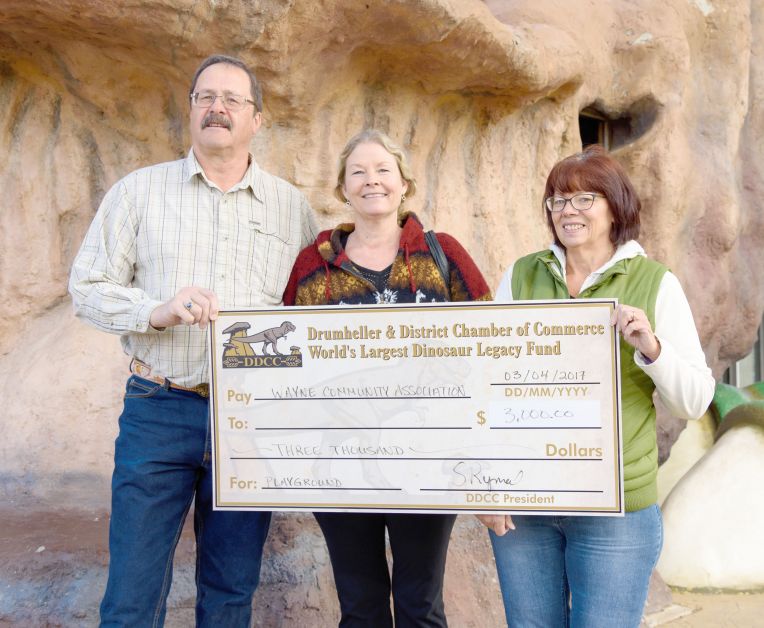 In addition to the museum, the Wayne Community Association (WCA) received $3,000 towards their fundraising efforts to purchase and install a new playground.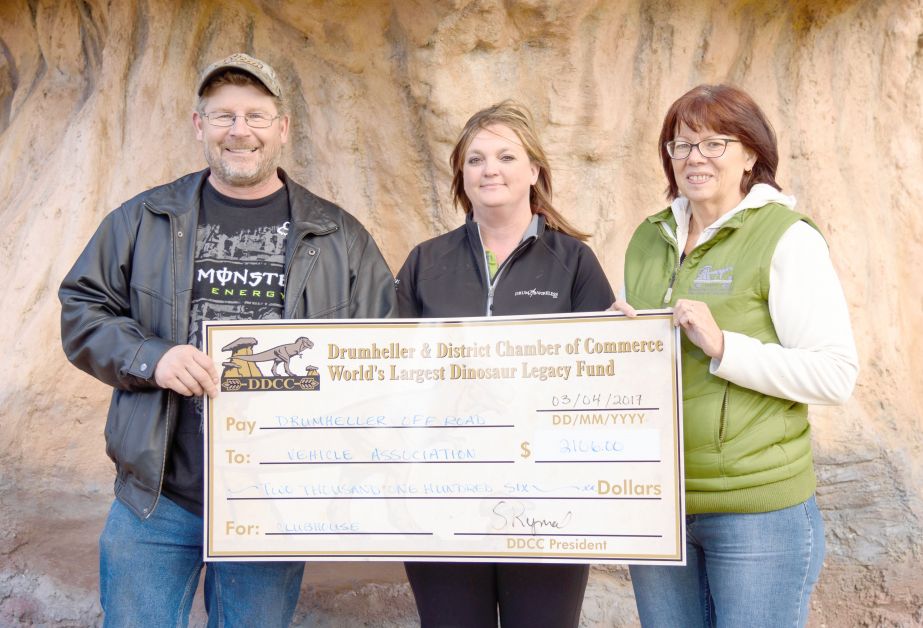 The Drumheller Off Road Vehicle Association (DORVA) also received $2,106 for phase two of their clubhouse capital project, which will see the interior of the building finally completed.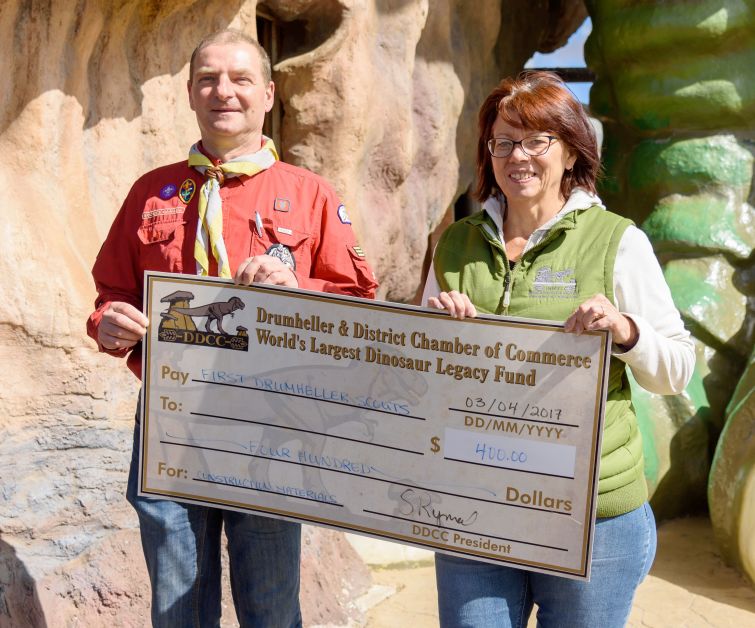 Lastly, the First Drumheller Scouts received $400 for construction materials to build shelving units to store away their equipment.
"I think it's really good to see people of all different areas apply for the grant," said Rymal.
The World's Largest Dinosaur Legacy Fund invests a portion of funds generated by the World's Largest Dinosaur attraction and giftshop to enhance and enrich community economic development initiatives in the Drumheller region.
To date, the Legacy Fund has contributed over $600,000 to multiple community group projects across the area.
The next application deadline for capital projects less $3,000 will be on September 1, 2017.