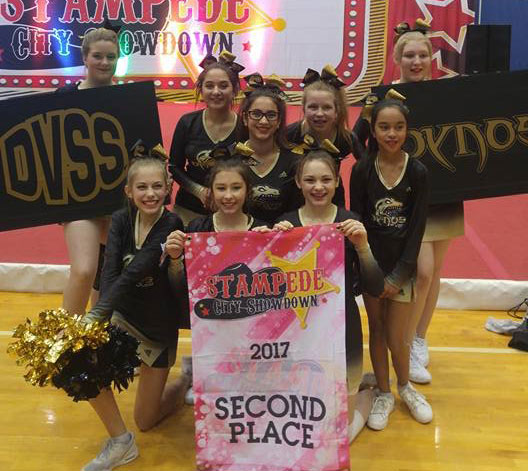 After taking home the silver banner at the Stampede City Showdown hosted by Mount Royal University, the team discovered they were moving on to compete at provincials alongside 20 other teams.
"It's amazing because our girls started out not placing at any competitions but in the matter of three weeks they were placing second and third," said coach Marquita McNeice.
The biggest challenge the team faced was during the recruitment phase as it was difficult to find girls to commit to join.
Both coaches McNeice and Lori Coultes agreed that the level of dedication the girls exhibit is beyond comparison since they have now committed to the team.
"Before they joined, they had no self-confidence but now they are taken seriously at school," said McNeice. "Whether they are sick or very injured, they still show up to practice regardless."
The girls are in grades seven and eight but can also recruit in grade nine.
The coaches feel confident the girls will train hard and be strong competition at finals with only nine practices left.
They wish to work on their tumbling to get in sync and add more levels of difficulty to their stunting.
"We go into each competition with the understanding that we might not get first but we are never going to be last," said McNeice.
"They're going to be a force to be reckoned with."