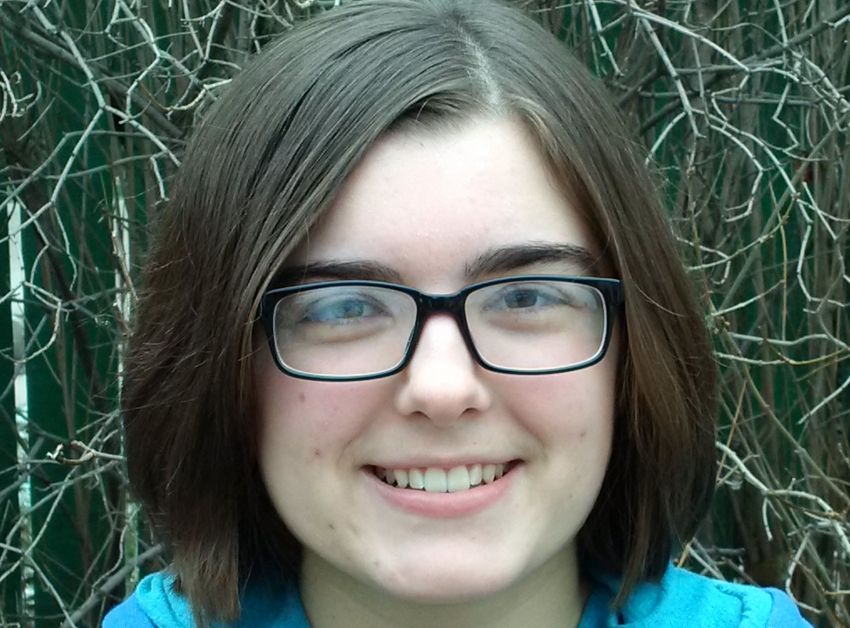 DVSS student, Jes Francis, has been selected by the Loran Scholars Foundation to receive their undergraduate award, which has a value of $100,000 over four years.
Each Loran Award recipient receives an annual stipend of $10,000, access to funding for summer internships, one on one mentorship, annual retreats, scholar gatherings and undergraduate tuition paid at any of their 25 partner universities.
Francis told The Mail, "It's like being accepted into a program. There are 33 people that were selected. My undergrad is paid for and we all get together a couple times a year."
The Loran Award is Canada's largest and more comprehensive four-year undergraduate award and recipients are selected based not only on academics but also extracurricular activities and leadership potential.
Francis said, "It's not so much about grade average, you need 85 per cent and above, but it's based on leadership involvement."
In November of 2016, Francis found out she was one of the 398 students selected to be interviewed in one of the 21 cities across Canada. The Loran Scholars Foundation received a total of 4,438 applications for 2016. After being interviewed in Calgary, Francis later found out she was one of the 83 finalists to attend national selection in Toronto.
"It was very, very amazing. Everyone was so amazing with different goals and experiences. The opening ceremony was an information session explaining that it was an intensive four-year program. Most of us didn't know what we had gotten ourselves into." Francis said.
The weekend in Toronto was two full days of group and individual interviews. Most interviews were 15 minutes long and done after the students had filled out questionnaires asking about community involvement, hobbies, and interests.
"I had just flown in Sunday and they called me to tell me I was selected. It was kind of unbelievable. The 84 people there were just so amazing. To be selected as one of the 33 was surprising. It was just a wow." Francis said.
Her father, Shawn Francis said to The Mail, "Obviously we were and still are excited about the whole thing. Jes worked very hard and it's nice to see her get some recognition. The neat thing about this is not just the financial side that is amazing but it just seems like it's a really great opportunity to get Jes to where she wants to be. With all the support she is going to get, it's going to be a pretty amazing experience."
17 year old, Francis, was born in Whitehorse and moved to Drumheller eight years ago. She hopes to go into Political Science with a strong interest in Internal Affairs.
"I'd really like to work with Global Affairs Canada in the foreign affairs ministry," Francis said.