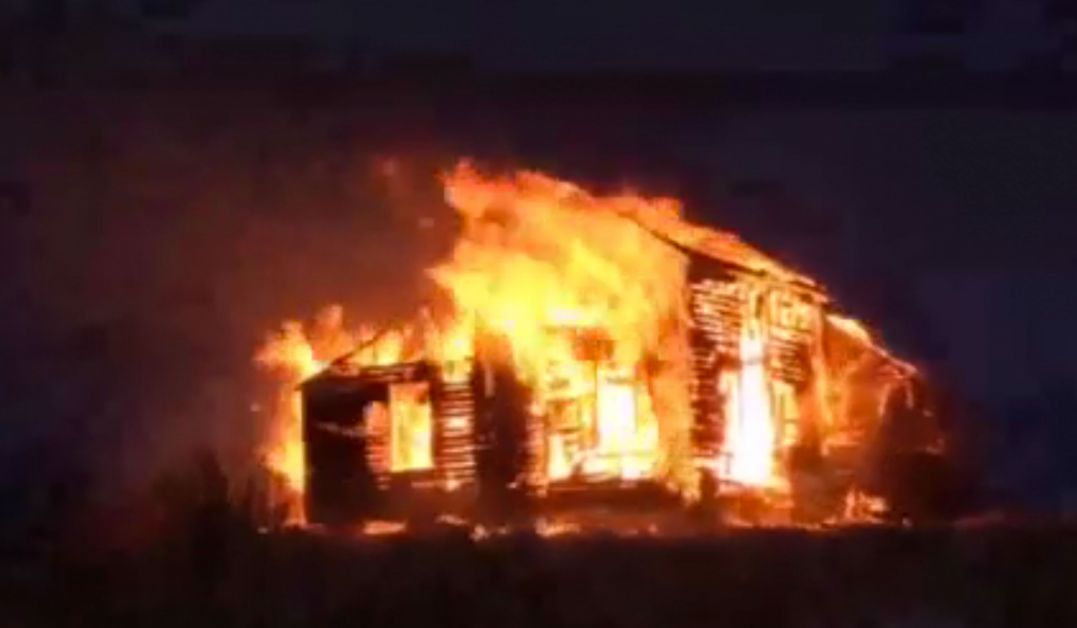 Police believe the culprits responsible for burning an old farmhouse near Delia may have used an explosive to destroy the historic building.
On February 13, at about 6 p.m., the Delia fire department responded to a structure fire near Highway 851, approximately 6 kilometres south of the village.
The investigation has determined the fire was deliberately set and sparked from an explosion that occurred in close proximity to the building.
One of the substances that may have been used in the explosion is tannerite. This is readily available to the public and used by firearm enthusiasts to make exploding targets, and is designed to detonate when shot with a high-velocity bullet.
The explosion may have sparked an accelerant, causing the fire.
There were tracks on the property believed to be made by a pick-up truck of SUV.
The RCMP and Fire officials continue to investigate. Drumheller RCMP are seeking assistance from the public to identify vehicles or people seen in that area, in addition to any person known to be in possession of, or using tannerite in the area.
Should you have any information on this or any other crime, please contact Drumheller RCMP at 403-823-2630 or Crimestoppers at 1-800-222-8477.