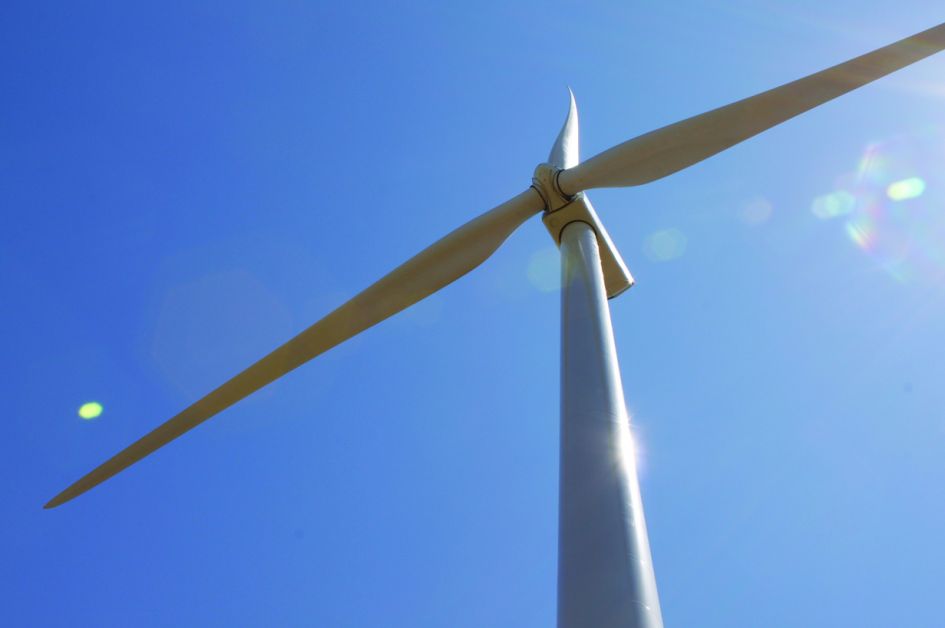 A wind power installation planned near Hussar may have economic benefits for the region.
Last week, Greengate Power Corporation held an open house for the Wheatland Wind Development. The planned project involves the installation of up to 48 wind turbines spread over 35,000 acres of privately owned, cultivated and grazing, land and will be able to provide up to 120 megawatts of electricity.
"That's a whole lot of big wind turbines, but thankfully technology has come a long way and because of that, we are able to have less impact on the surface land and environment by having fewer turbines," said Dan Tocher, stakeholder relations manager of this Greengate project. "We feel very good about this project, we have tremendous local and stakeholder support for the project."
Tocher said the open house was a good venue for the proponents of the project to provide information to the community, and also get important feedback from the stakeholders and the public at large for their concerns or support for the project.
He explains the open house is part of their application to the Alberta Utilities Commission (AUC).
"We need to be out there providing as much information about this project as possible because AUC will also be conducting their the own public participation program through the vetting of our application, and then of course we need to apply for the development permit with the county," he said, adding they will be submitting their application in January.
The development is not far from the existing Wintering Hills Wind installation.
"We know through the feedback post construction for a couple years of these projects that these landowners are receiving nice royalties from the project," he said, adding, "We invite landowners from the periphery of the project to be involved and receive a royalty. So we are not just compensating landowners who are in the project area or with infrastructure on their land, we are unitizing for the project area. Therefore, we take any landowner in the project area who feels they are adversely affected and we put them into the royalty pool."
There are other economic spinoffs.
"At the open house we took quite a bit of information on the local resources, talent and equipment, and anybody who thinks they could be of service," he said. "We will employ 200 - 250 people during construction and then create 20 - 30 jobs post construction."
He adds they are not subsidized or receiving government handouts for this project.
"It will not be handouts or subsidies from the province, it will be some sort of fixed pricing on power or renewable energy credits," he said.
He says the installation will help the province as it moves towards greener energy alternatives.
"The most important part is that it is going to displace that much coal fired electricity, which is a really critical component," he said. "That is where we want to be as a province. There is a lot of pressure on Canada globally to reduce its carbon footprint, and the federal government is putting pressure on the provinces as well to do so. I know that in Alberta we are in a period of transition with respect to moving from coal to other sources including gas. So, it is a tremendous opportunity for the province to move forward and lead the way."
He explains that while Alberta has the largest carbon footprint in the country, it's not because of the oil sands, but because of electricity generation, it just so happens that the oil sands uses the most electricity in the province.
"There are alternatives out there… and the responsibility really falls on all Albertans to open our minds to this and get our head around it," he said. "Our job is to provide as much factual information about it as possible."
More information on the project can be found at www.wheatlandwind.com.