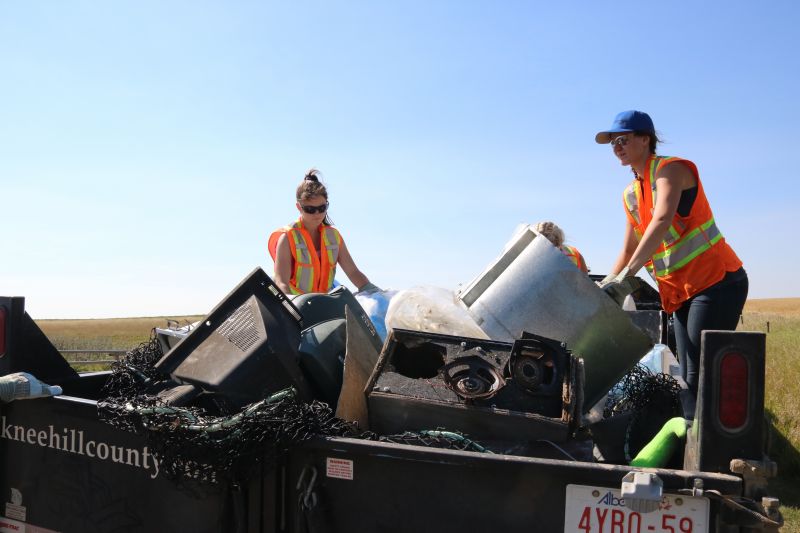 There was a high flying operation at the Orkney Viewpoint on Tuesday afternoon as Kneehill County crews and Mountain View Helicopters did a cleanup up of the area below the tourist attraction.
Pilot Curtis Nadon of Mountain View used its chopper to haul six loads of a trash to a waiting Kneehill crew to dispose. The piles of trash included everything major appliances to car parts and lawn mowers, weighing hundreds of pounds.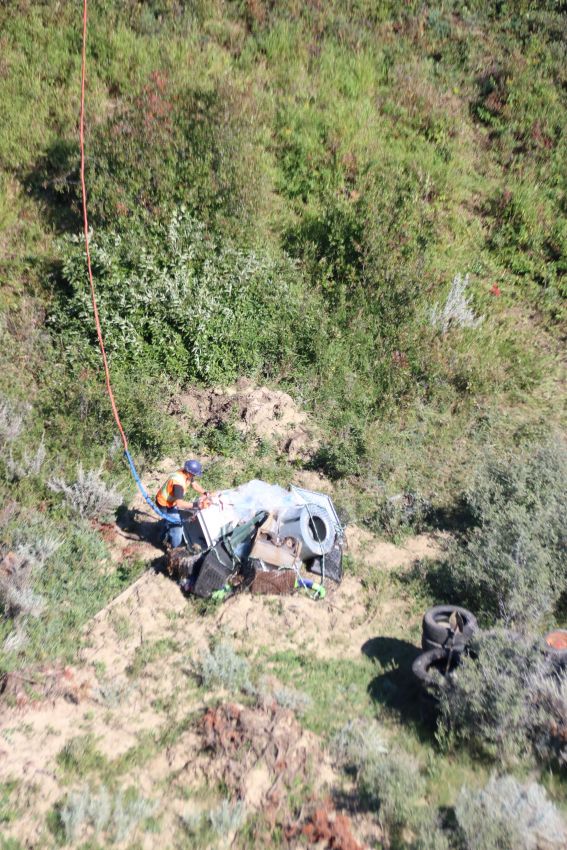 Agricultural Fieldman Bowen Clausen says it has been about 5 years since the county did a trash lift from the site. Since then, they have beautified the area and installed a rail fence and trash cans to hopefully discourage people from backing up vehicles and dumping. Despite this, microwaves, a water heater and entire engine blocks still made their way to the bottom of the cliff. They collected 27 tires.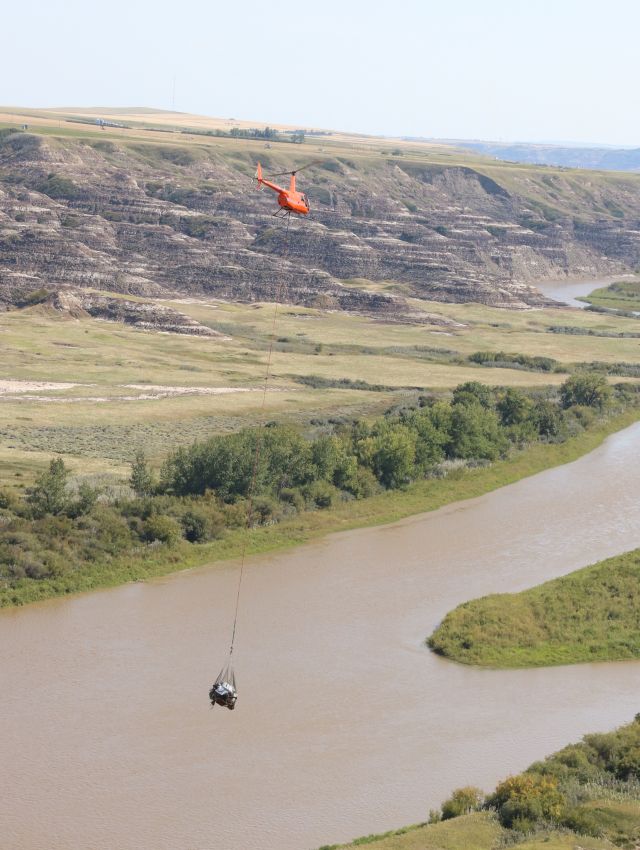 Clausen says that while Mountain View Helicopters are reasonably priced and efficient, it is still a major expenditure of funds and manpower. Before the chopper arrived, crews hiked to the bottom of the cliffs, gathered the trash and filled the cargo nets to get ready for the lift.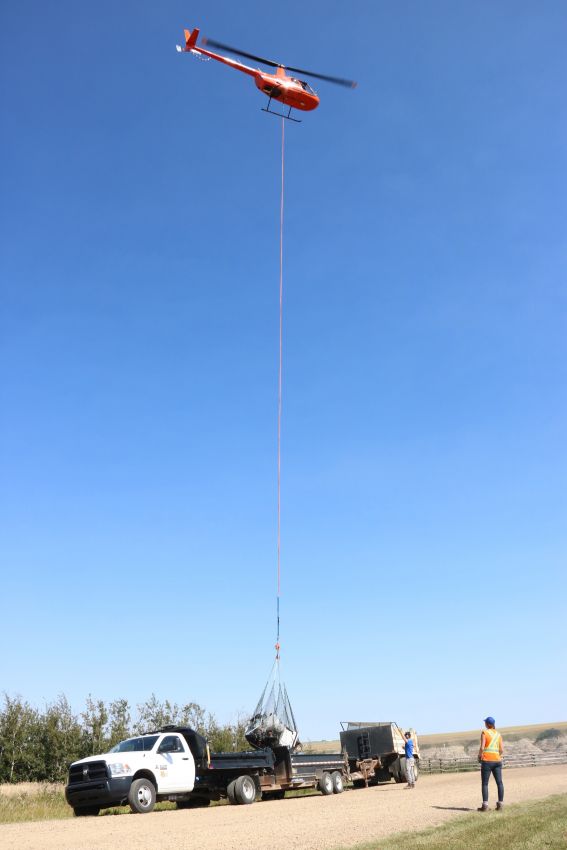 If anyone witnesses people dumping at the site, they ask that you report it to the Kneehill County office.