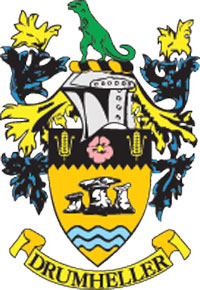 Council Notes
From the regular meeting of January 25, 2016
During opening remarks, Mayor Terry Yemen spoke about the signing of a new contract for a vendor at the Badlands Community Facility. They will be selling healthy alternatives to sandwiches and smoothies.
...
Council had their first reading to adopt bylaws to rezone the old St. Anthony's play ground for a new residential subdivision. A public meeting attended by over 35 residents was held January 21 and received favorable comments. Lots will be 45' in width allowing homes of approximately 1200 sq. ft. Architectural controls will be in place.
...
The Business License mandatory Bylaw that charged a 2% fee to travellers using the valley hotels and motels has been removed. Travel Drumheller received this 2% to fund their operations and will now have to look at other sources of revenue in order to exist. Several delegates from Travel Drumheller attended the Council meeting and Marketing Advisory Committee chair Carrie Lunde advised Council that she had received verbal support from the hotels/motels to have a voluntary system. Lunde was advised by Council to obtain written contracts now that the bylaw is no longer in place.
...
The Strategic Business Plan 2016 was presented by CAO Ray Romanetz and was approved by Council.
...
Council awarded a three year contract to David Meeres to supply the Janitorial Services at the Badlands Community Facility.
...
Town Council is offering a recreation subsidy program to qualifying residents in order to have access at the Memorial Arena, Aquaplex and Badlands Community Facility at a 50% discount.
…
Director of Protective Services Greg Peters presented the Last Quarter's Accomplishments Report and Annual 2015 Protective Services Report.
…
CAO Ray Romanetz presented the Quarterly Report for the 2015 Strategic Business Plan and the Annual 2015 CAO's Report.
…
Director of Infrastructure Services Al Kendrick presented the Fourth Quarter Infrastructure Report and Operational Priorities. Kendrick also presented the 2015 Annual Report for Infrastructure Services.