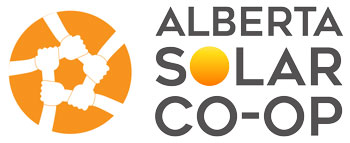 Alberta Solar Co-op was created to meet the growing demand by Albertans to accelerate the adoption of renewable energy in Alberta. They are currently developing co-operative options to enable Albertans to easily support, invest and harness Alberta's renewable energy.
The Alberta Solar Co-op's "Starland Solar 1" which will be located in Starland County, will be the first community owned solar farm in Western Canada.
"Starland County has been one of the most active regions in Alberta when it comes to promoting solar, having received the Municipal Excellence Award for Innovation and being an Emerald Award Finalist. They have built the partnerships, community awareness and support needed to make this project a success," said Paul Cabaj, Director of Cooperative Development at the Alberta Community and Cooperatives Association in a press release.
Starland Solar 1 will be a one – two Megawatt installation, which will feed in directly to the Alberta power grid and be sold through the Alberta Power Pool. This will be a significant first step in greening our overall grid. It is poised to be the first distributed generation solar installation in Alberta.
The site chosen has the potential to expand to three Megawatts and the county itself has several other excellent locations for large scale installations. They hope to have Starland Solar 2 launched in the future but we also know there are hundreds of communities in Alberta that would benefit from this investment structure and technology.
"It is exciting that we have created the framework to install community owned solar installations throughout Alberta. Solar has been a great investment for our farm and our family, we are excited that the Alberta Solar Co-op will make this opportunity available for all Albertans and especially our local communities," Bob Sargent, Founding Board Member, Alberta Solar Coop said in a press release.