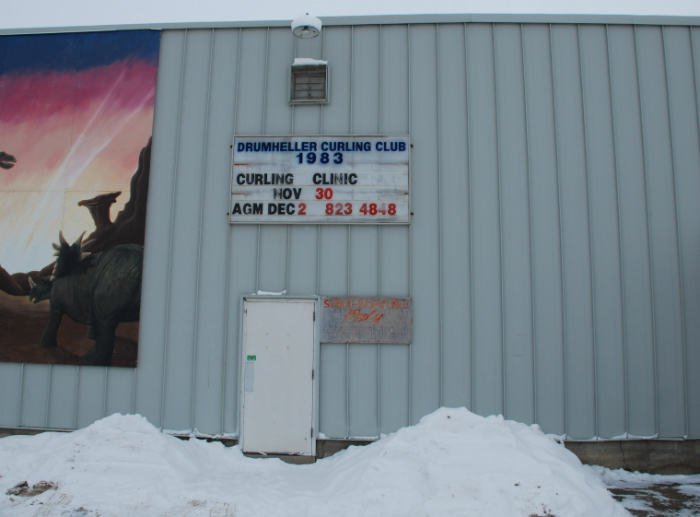 It didn't take long, but the curling rink was back up and running Tuesday night for draws.
The Mail reported in its December 18 edition the curling arena had been ordered closed after an inspection deemed it structurally unsafe last Thursday. The prospect of the old building remaining closed could have drastically cut into the curling season,
However less than a week later curlers were back on the ice after the needed repairs were made by Town of Drumheller staff.
"It was one of those things, and our crew got right after it," said Al Kendrick, director of Infrastructure Services. "We were lucky and secured the material needed, and with the assistance of some other people, it got done rather quickly."
Kendrick said there were existing structural issues that were exacerbated by the heavy snowfall adding more pressure.
"It was because of the age of the building, but it (the snow) was a contributing factor," said Kendrick. That heavy first round of wet now we got, basically sat there, and we had some drifting."
Some of the beams began sinking under the pressure, which caused a major sag. Crews were able to jack the beams back into place and then shore up the footings.
"It is as safe as we can make it, but it is an old building. I don't know what extent you want to go to continue to try and salvage it," said Kendrick.
He said crews also worked to clear the snow off the roof of the structure to alleviate the load.