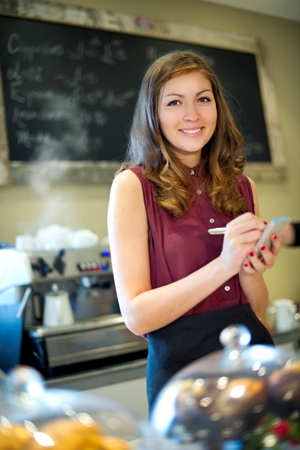 Dear Working Wise
How soon is too soon for my kids to get their first jobs? My kids are 13 and 15 and both say they want to get part-time jobs. I want them to learn the value of work, but they're so young and I'm concerned about their safety. Signed, Anxious Parent.
Dear Anxious:
A part-time job is a great way for students to earn some extra pocket money, save for post-secondary and find out that money really doesn't grow on trees.
It can also teach skills your kids will be able to use for the rest of their lives, including teamwork, time-management, and interpersonal skills.
Working does carry risks, no matter how careful kids and employers are. You know your kids best and know how much responsibility they can handle—use your best judgment when deciding when your kids start working and where they work.
One thing that might help ease your mind a bit is that Alberta Employment Standards legislation includes provisions to ensure that young workers are only allowed to work in jobs that have a low-risk of harm.
For Adolescents, aged 12 to 14 years old, parents or guardians must give the employer written consent to allow their kids to work. The job must also carry no risk of injury to their life, health, education or welfare.
Adolescents are limited working as a:
- clerk or messenger in an office;
- clerk in a retail store;
- delivery person of small items for a retail store;
- delivery person (e.g., newspapers, flyers, handbills); or
- certain food-service occupations (e.g., host/hostess, cashier, dishwasher, busser, etc.)
For other occupations, a permit is required. Before granting a permit, the employer must complete a written application with a Safety Checklist for Underage Employees.
Employment Standards will not issue a permit for a worker 14 or under to work in any occupations in the construction industry or occupations requiring work around or with heavy or potentially hazardous equipment, such as drills, conveyors, grinders, welding equipment, hammers and nails, blowtorches, forklifts, fryers, hot grills, slicers, etc.
For workers aged 15 to 17, Employment Standards does not impose restrictions on the type of employment, but, there are restrictions the hours of work and the level of supervision required. If a young person is employed at a retail store or motel/hotel and works after 9 p.m., there must be at least one adult present at all times. Youth working between midnight and 6 a.m. need to work with at least one adult and employers need written consent of their parent and guardian.
Employers are responsible for providing workplaces that are safe for all workers, including providing safety training. Workers are responsible for working safely.
For more information on protections for younger workers, visit www.employment.alberta.ca and click on Safe & Fair Workplaces.
You can also help keep your kids safe at work by educating them and yourself. The Young Workers section, under Occupational Health & Safety, features interesting edutainment safety videos targeted at younger workers as well as tip sheets for parents.
Check it out at www.employment.alberta.ca/whs-youngworkers.
Do you have a work-related question? Send your questions to Working Wise, at charles.strachey@gov.ab.ca. Charles Strachey is a manager with Alberta Human Services. This column is provided for general information.