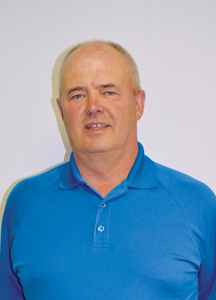 Local businessman Doug Wade has flung himself into the race to be the Wildrose candidate for the Drumheller-Stettler riding come the next provincial election.

    Nominations for candidates close this Friday, August 5, and Wade is the fourth to come to the table. He said he is encouraged by the policies of the Wildrose Party, and feels they have strong leadership in Danielle Smith.
    "I feel there is change coming," said Wade. "Historically the province flips and when it does, it does big time."
    He adds that with 25,000 members across the province the party is more than just a flash in the pan.
    Wade was raised in the valley and brought up his own family in Drumheller. He is a partner in Wade's Jewellery and has been actively involved in community sports, theatre and the Drumheller and District Music Festival.
    He said he has been encouraged to run by his business partner and brother Bruce as well as his family. Other Wildrose enthusiasts including Chip Aiello, Jim Fisher, Stan Schumacher, Tony Kollman, Dale Wilson and Stan Solberg have also been encouraging.
    The first all candidates forum is slated for Thursday, August 11 at the Dinosaur Trail Golf and Country Club Tournament Facility at 7 p.m.  Other contenders include Rick Strankman, Dave France, and Chris Warwick. Those who wish to vote for a candidate for the Wildrose Party must have a current membership with the party.
 Wade welcomes feedback or questions. He can be contacted at 403-823-6033 or wadeda@telusplanet.net.