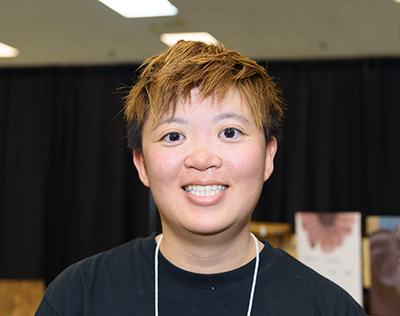 Who Are You?
Wendy Law
Where are you originally from?
I'm originally from Hong Kong and then I moved to Calgary, then Toronto and then Hanna, and then Medicine Hat and now Drumheller!
How long have you lived in the Valley?
6 months.
Who is your employer?
Alberta Health Services.
What do you like most about your job?
Meeting all different kinds of people and getting to know them.
What is your dream job?
I am actually in my dream job right now as an Occupational Therapist.
What sort of activities do you like to do around the community?
Hiking. I love hiking.
What are your top three travel destinations?
Cancun because the pictures over there of the beach, Maldives, and Zanzibar. Not the strip club in Toronto but the real island.
What do you like to do while on vacation?
I like to suntan with sunscreen of course.
If you had to choose one food to eat for the rest of your life what would it be?
Sushi. I love raw fish. It's just the look of fish that makes me want to eat it.
If you could hang out with anyone dead or alive, who would it be?
Aliens. I love sci-fi movies so I would love to meet an alien to see what they really look like.
What is your favourite movie?
Da Vinci Code with Tom Hanks.
If you were making a movie about you, which actor or actress would play you?
Jamie Lee Curtis.
Skiing or snowboarding?
Skiing.
What are some wise words of wisdom for everybody?
Sushi is good if you dare to try it once.
Know someone who we should get to know better?
Please give us a call at 403-823-2580
or email news@drumhellermail.com