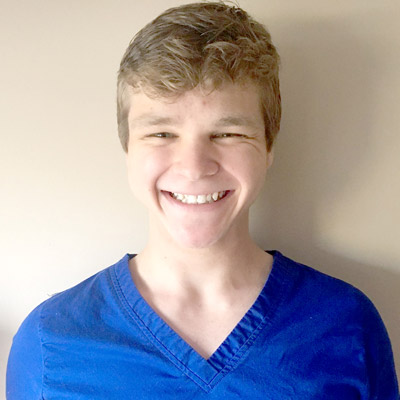 Who Are You? Landon Brown
Employer: Riverside Physiotherapy
Occupation: Massage Therapist
What do you like most about your job? Helping people feel good.
Dream Job? Massage Therapist on a beach.
How long have you lived in the Valley? My whole life.
What do you like most about living here? The Dinosaurs.
What do you like to do while on vacation? Play in the waves.
If you could travel through time, when and where would you like to visit? July 5, 1957, St Peters Church in Liverpool
If you could hang out with anyone, who would it be? John Lennon.
What sort of activities do you do around the community? Swimming, Kayaking.
Choose one thing to eat for the rest of your life? Mangoes.
Chocolate or celery sticks? Celery Sticks.
Favourite movies? The Lion King.
If you were making a movie about you which actor would play your part? Seth Rogan.
Favourite Songs? Nowhere Man.
What would be your theme song? Born to Run, Bruce Springsteen.
What song/sound would you like to play whenever you enter a room? The opening chord to It's Been a Hard Days Night.
If you had your own band, what instrument(s) would you like to play? Guitar.
Any favourite games? Hockey.
Favourite sports? Hockey.
Skiing or snowboarding? Skiing.
What superpower would you want? To Fly!