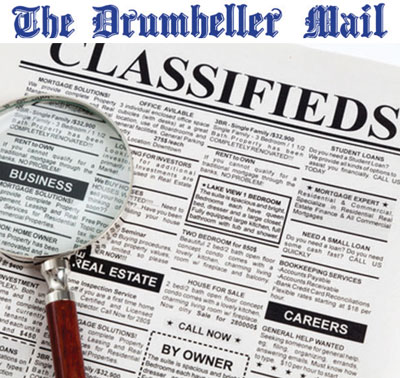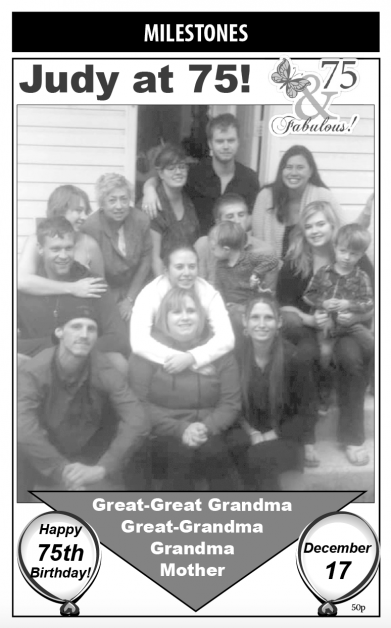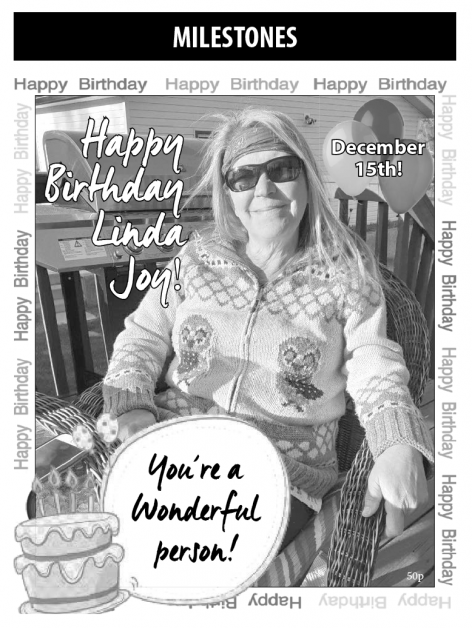 SERVICES
FIREWOOD
Woodchuckers Firewood. Pine and BC Birch. Delivery available. Call or text 403-318-5314


REAL ESTATE FOR SALE
HOUSE FOR SALE
HOUSES FOR SALE - Can't find it here or on MLS? Check out www.powerrealty.ca.
FARMER'S MARKET
FARMLAND/PASTURE WANTED
WANTED... Cultivated farmland in the Drumheller area for cash rent or sale. 403-321-0214.
WANTED... Farmland to rent in Drumheller, Dalum, Verdant Valley or Delia area. Phone 403-823-9222; 403-334-3644.
RENTAL PROPERTY
HOUSE FOR RENT
Century 21 manages over 100 rental properties. 1, 2, and 3 bedroom homes and suites for rent. Check out www.rentdrumheller.ca for a list of current properties for rent & apply online at www.rentd.ca on your phone or home computer. 403-823-2121 M-F.
FOR RENT... 2 bedroom house in Drumheller. $900/month, $900 D.D. Utilities included. Available January 1. 403-617-5615.
APARTMENT FOR RENT
FOR RENT... Hunts Place Apartments (Corner of Hunts Dr. & 2nd St. E). Quiet, adult oriented, non-smoking building with security door, laundry facilities, parking with plug-in. 1 & 2 bedrooms. Wifi hot spot. https://write67.wixsite.com/hunts-place. Phone 403-821-0770.
ROOMS FOR RENT
ROOMS FOR RENT... Greentree area. $320/month. Bedroom in quiet, clean, bi-level house. Non-smoking, utilities and internet included. adso@shaw.ca
CARD OF THANKS
THANK YOU... The family of Ian Sallows extends its heartfelt thanks to friends and family for the many kind messages, flowers, food, cards and donations. You have all helped to make a difficult time much easier, and Ian would have been very touched. Sincere thanks also to Sean Grande of Courtney-Winters Funeral Home, the staff at Drumheller Hospital Continuing Care and Dr. Mpisi and Dr. Tlhape.
Gerda Sallows
Heather Sallows & Steve Gadbois
Karen Sallows & Soren Laursen
Mia Laursen & Astrid Laursen
CARD OF THANKS
THANK YOU... From the family of Edna Kolenz. A sincere thank you to all our family, friends and neighbours for your phone calls, text messages, cards and flowers as well as to the people who brought food. Your genuine love and support was appreciated during this difficult time. We'd also like to thank the Continuing Care Unit at the Drumheller Hospital for their years of caring for our loved one.
The Albrights
ANNOUNCEMENTS
AL-ANON, Wednesday evenings, 6:30 pm, Telus Bldg, 4th Floor. Call Lynne (403) 822-0008 or Carol (403) 772-2373.
THE HAPPY DESTINY Alcoholics Anonymous Group meets every Monday at 7 p.m. "Open Meeting". Grace Lutheran Church.