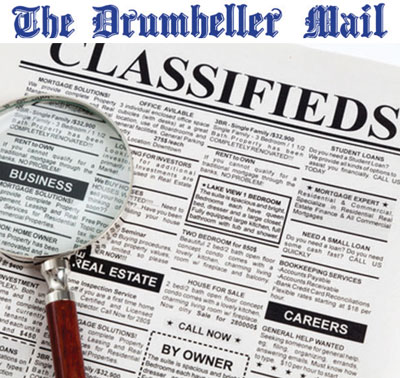 IN MEMORIAM
In loving memory of
Trevor Paul Marshall
June 5, 1974 - June 6, 1995
We couldn't have imagined
The loss that lay in store
But to have you was a blessing
That will last forevermore.
Miss you dearly after 25 years,
Love, Dad and Mom
IN MEMORIAM
In loving memory of
Diane Mary Litwin
March 2, 1965 - June 7, 2018
In Our Hearts
We thought of you with love today,
But that is nothing new.
We thought about you yesterday,
And days before that too.
We think of you in silence,
We often speak your name,
Now all we have is memories,
And your picture in a frame.
Your memory is out keepsake,
With which we'll never part,
God has you in His loving hands,
We have you in our hearts.
From your loving
husband, daughter and family
IN MEMORIAM
In loving memory of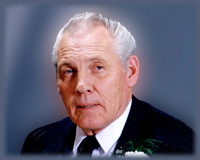 Alexander Richard Price
June 24, 1937 - June 4, 2019
DEATH leaves a heartache
No one can heal
LOVE leaves a memory
No one can steal
We miss you so very much.
All our love,
Gerry and your loving children,
grand and great grandchildren
and step children
ANNOUNCEMENTS
AL-ANON, Wednesday evenings, 6:30 pm, Telus Bldg, 4th Floor. Call Lynne (403) 822-0008 or Carol (403) 772-2373.
Saturday Sunrise Meeting, Alcoholics Anonymous, 9 am, Knox United Church. Contact Helen 403-823-5593.
THE HAPPY DESTINY Alcoholics Anonymous Group meets every Monday at 7 p.m. in the Badlands Room at the Drumheller Health Complex. "Open Meeting".
RENTAL PROPERTY
HOUSE FOR RENT
Century 21 manages over 100 rental properties. 1, 2, and 3 bedroom homes and suites for rent. Check out www.rentdrumheller.ca for a list of current properties for rent & apply online at www.rentd.ca on your phone or home computer. 403-823-2121 M-F.
HOUSE FOR RENT... 900 sq.ft., 2 1/2 bedroom house close to downtown.Spacious living room and kitchen, main floor laundry, F&S, new energy efficient windows (4) in bedrooms and front room picture window. Upgraded furnace, and hot water tank. No smoking, no pets. Available June 1. $725/month plus utilities. DD $725. 403-820-8881 for more information.
HOUSE FOR RENT... Older country house, freshly painted and cleaned. 26 km West of Drumheller. Available now. 403-820-1981.
HOUSE FOR RENT... 4 bedroom character home available June 1. Close to downtown on Riverside Drive East. 2 bathrooms. Single car garage, gas fireplace, fenced yard. References required. Non-smoking. Pets negotiable. Rent $1100.00; DD $1100.00. Call 403-823-0749.
APARTMENTS FOR RENT
FOR RENT... Juniper Manor. 1 and 2 bedroom suites available. Includes free heat, free water, parking, air conditioning, coin laundry. No children. Phone 1-403-856-4401.
FOR RENT... Quadra Manor. 1 and 2 bedroom suites available. Includes free heat, free water, parking, air conditioning, coin laundry. No children. Phone 1-403-856-4401.
FOR RENT... Sage Manor. 1, 2 and 3 executive suite bedroom apartments located at #333 - 2nd Street East. Mature adults only. No smoking. Available immediately. View at sagemanor.com. Call 403-823-0964.
Hunts Place Apartments (Corner of Hunts Dr. & 2nd St. East). Quiet, adult oriented, security door & intercom, garden patios or large balconies, laundry facilities, parking with plug in, fridge, stove, window coverings, hot water & heat, WiFi hotspot, no smoking, no pets, www.wix.com/writem5/hunts-place. Phone (403) 820-1665 or (403) 821-0266.
REAL ESTATE FOR SALE
HOUSE FOR SALE
HOUSES FOR SALE - Can't find it here or on MLS? Check out www.powerrealty.ca.
FARMER'S MARKET
FARMLAND/PASTURE WANTED
WANTED... Farmland to rent in Drumheller, Dalum, Verdant Valley or Delia area. Phone 403-823-9222; 403-334-3644.