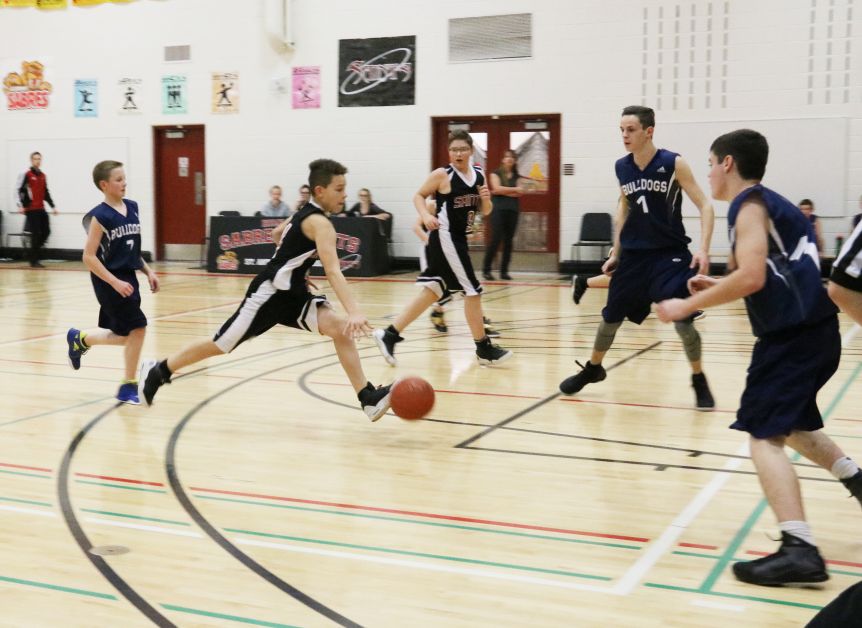 Basketball is back in full swing at St. Anthony's School with the junior high teams hitting the court.
Tryouts are complete and teams are selected. The boys and girls Junior B Grade 7/8 teams have been on the court with some positive results.
The team hosted Delia to open the season in the first game in the Big Country League last Thursday, December 7. Despite Delia being a Junior A team with Grade 9 players, the Junior B Girls Saints played well and won 21-17, with some strong defensive efforts.
The boys were next up and they were in for a battle, but held on to win 34-33.
The teams are back in action this weekend hosting their first tournament of the season. The Junior B Boys will be on the court in tournament play Friday, while the girl's team will be playing Saturday.