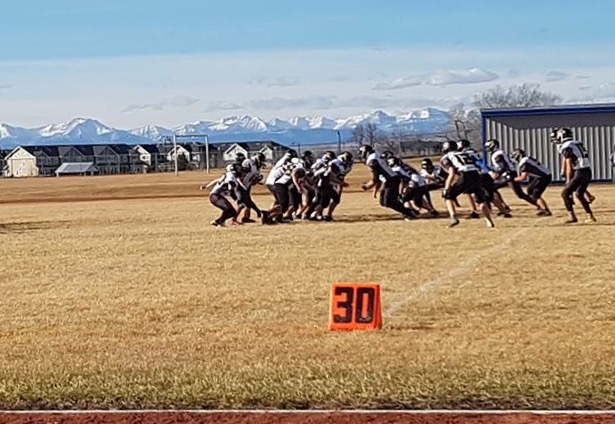 The Senior Titans are on their way to the post season following a convincing victory over Highwood High.
The Titans were in High River Saturday afternoon, November 5 for a play-in round to qualify for the provincial playoffs. The team was firing on offence
and defence and walked off the field with a 49-14 victory.
With this win, the Titans qualify for the quarterfinals and will face Taber next Saturday afternoon, November 12, at home.
Photo courtesy Fred Makowecki