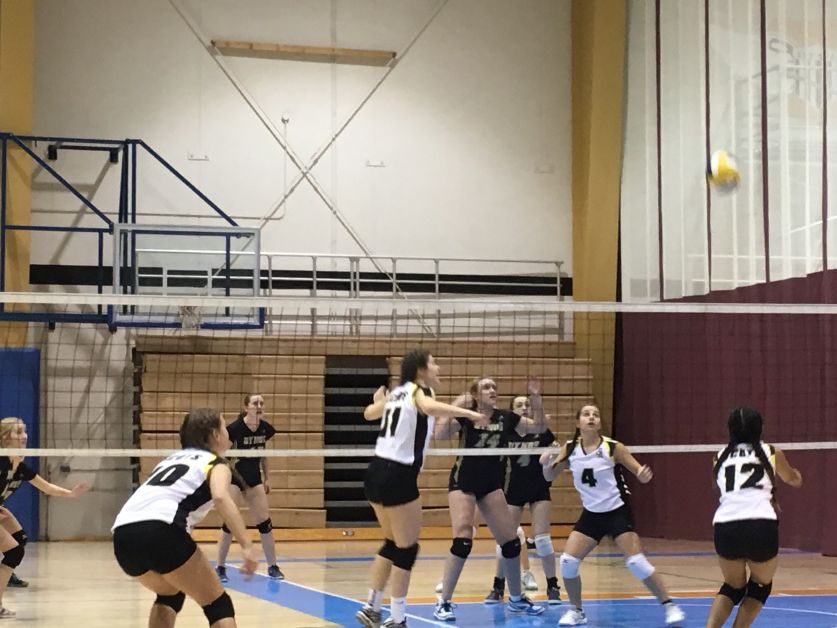 The DVSS Grade 8/9 girls volleyball team ended a productive weekend with a B Division bronze medal.
The Dynos travelled to Prairie Christian Academy (PCA) in Three Hills to compete in a 16-team tournament.
On Friday night, the girls completed pool play and finished 3rd place in their pools missing second place by three points. As a result of finishing 3rd, the DVSS team was placed in the B Division.
Saturday morning the DVSS team went up against Three Hills, a team they have only taken one set from this year. However, in the quarter-final, DVSS won in two straight sets, putting them up against Arch Bishop Jordan.
In the first set, the DVSS team continued their momentum and won 25 to 22, however, the momentum would not continue and DVSS lost the next two sets putting them into the 3rd place game against Crowther Memorial from Strathmore.
In the first set, the DVSS team came out flat and lost. In the second set, after trailing by as much as four points, DVSS came back to win 25 to 23. In the deciding match, DVSS continued with the momentum and won 15 to 9, to take 3rd place in the B Division.