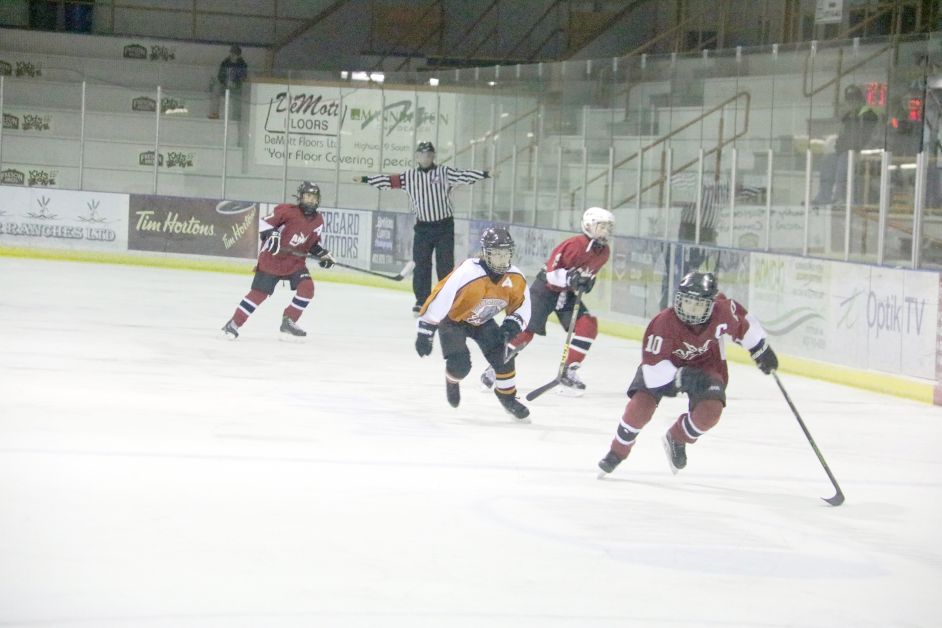 Drumheller's NGC Peewee Raptors are now 1-1 as they begin the regular season.
The league is coming off realignment, and the Peewee Raptors went from Tier III to Tier II.
The team was in Carstairs on Saturday, November 19 to take on the Rocky Mountain Athletic Association Renegades, but fell 6-3.
Zachary Cawiezel was hot, scoring a hattrick and Cameron Schurner contributed an assist.
The team regrouped on Sunday when they hosted Airdrie at the Drumheller Memorial Arena. It was a balanced attack as Tanner Moulton and Joel Howard led scoring with two goals each, Anderson Freilinger and Cawiezel each contributed a goal and an assist, Evan Montgomery had two assists and Hunter Dayton had one. They won 6-4.
Coach Cam Batty is liking how the team is playing.
"This year we are not putting too much focus on individual players but keeping the focus on playing as a team," he said. "Team playing is everything and the team really started to display that during the game."
Next game up for the Peewee Raptors is Indus on the road this Saturday, November 26.