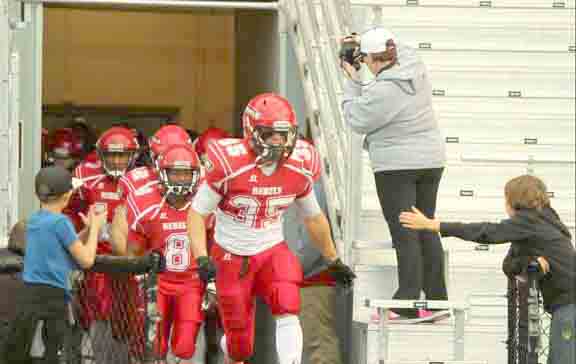 The Westshore Rebels of Langford British Columbia are on their way to the National Junior Football Championship, and two former Drumheller Titans bolster their roster.
Aiden Enns and Eric Seiller joined the Rebels for their first season of Junior Football and they find themselves in the winner's circle. The team plays in the Junior British Columbia Football Conference. On Saturday, October 29, the team squared off versus the Okanagan Sun in the league championship.
The Rebels ran up a 32-point lead. A late rally by the Suns put 21-points on the board but it wasn't enough as the Rebels won the Cullen Cup 32-21.
While Seiller did not dress for the final, Enns saw quite a bit of action.
"I am all over the place on special teams so I played the whole game," said Enns.
This win put them into the Canadian Bowl, the national championship, and the road doesn't get any easier. On October 30, the Saskatoon Hilltops defeated the Calgary Colts 43-31 for a berth into the final. The Hilltops are no strangers to the championship, winning the last two.
"We've watched as much film as we can on them from previous games, but we don't know too much," said Enns.
It has been a great year for the team, and the two new players, who, in their first season were part of a Cinderella story team that reinvented itself.
"I am most proud of the fact that we were able to turn a 2-8 team into a national championship contender. That is the biggest thing," said Enns. "Last season the only won two games, but then this season we kind of took the league by storm, and no one really expected us to do that."
The Championship is this Saturday, November 12 at 1 p.m., Pacific Time, hosted by the Rebels.