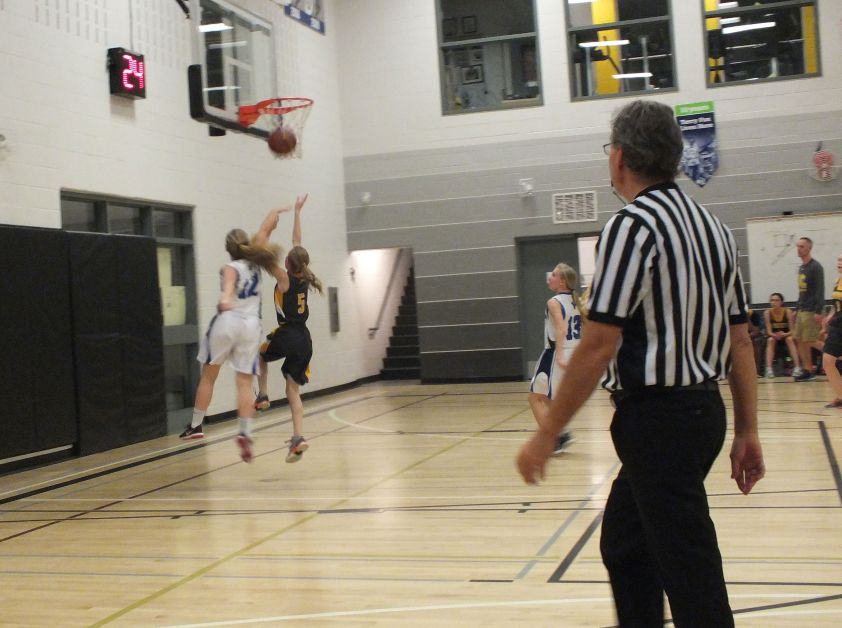 DVSS Basketball is back in full swing as the junior high teams hit the court last Thursday, December 1.
DVSS junior high basketball got off to a good start at the DVSS gymnasium. First to step onto the court, was the Junior A girls. The team played well and went on to defeat Trochu 35-5. Gabby Thomson led the Dynos in scoring with a game high 25 points.
The Junior B boys Dynos were also on the court versus Trochu, and they went on to a 47-14 victory. Jake Davis led the scoring for the Dynos with 18 points, Ben Messom had 12 points.