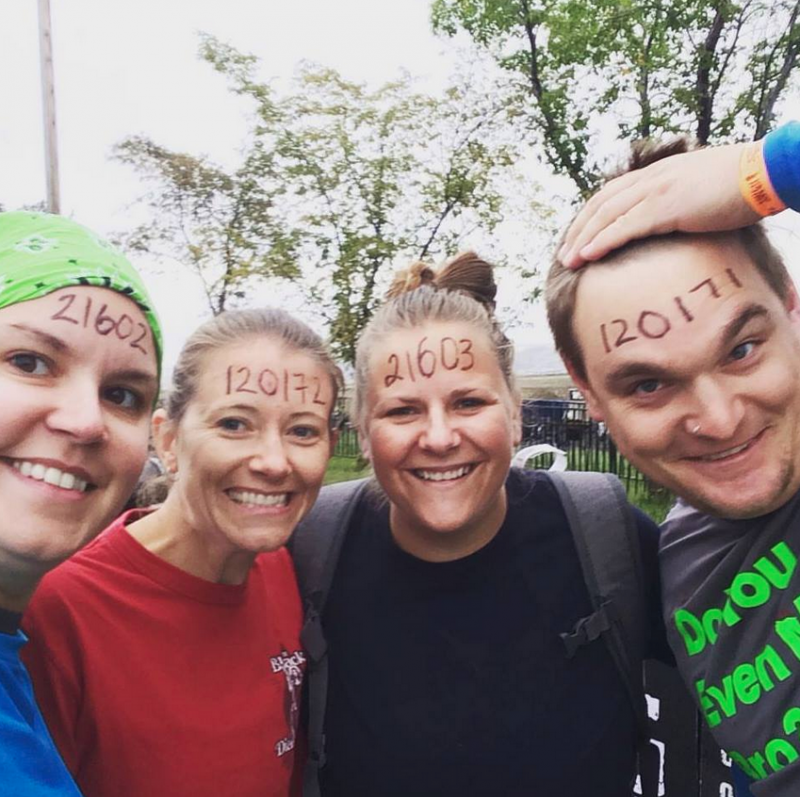 Many of Drumheller's locals have participated in Tough Mudder. One of them being DVSS high school teacher Cindy Sereda.
Sereda volunteered for Tough Mudder in its first appearance in Drumheller in 2014.
"Seeing the atmosphere and seeing everyone have so much fun made me kind of think, 'I think I can do this,' so I signed up for the next year," says Sereda.
Sereda, along with her husband, sister-in-law, and friend took on the challenge in one of the rainiest Tough Mudders to date.
"It was pretty cold, the obstacles were pretty fun but the weather made it a lot more challenging. A little chilly for sure. The weather changed the atmosphere. When I volunteered the year before, it was sunny, dry and hot and the weather last year definitely made it harder."
In terms of training for the event, the group was more focused on having fun.
"We didn't do a lot of training. Maybe we should have done more. We kind of came to enjoy it and get through it. There was no need to beat anything. We did it to finish it."
Among the many obstacles in Tough Mudder, each participant has their favorite, along with their most dreaded climb.
"The hardest part for me was the weather. The mud and the hills made it fairly challenging with all the rain. The electric shock was an interesting one. I definitely got hit a couple of times on the way back. The ones that go through the mud pit and bring you back to your childhood when you would play in the mud were my favorite," explains Sereda.
The group left with some pretty memorable stories while taking on the mud.
"My sister-in-law was a trooper and completed the race in bare feet because her shoes got so heavy with the mud. So that was a pretty weird thing to happen."
Drumheller Tough Mudder offers a great view of landscape and scenery to participants making their way down the course.
"I think the whole course and scenery is amazing. I got to get a new view of Drumheller and the badlands that I would have never gotten to see any other way. It was definitely worth it. It's a challenge of the terrain and the bentonite clay and how slippery it was. It was completely different and I don't think many participants expected it."