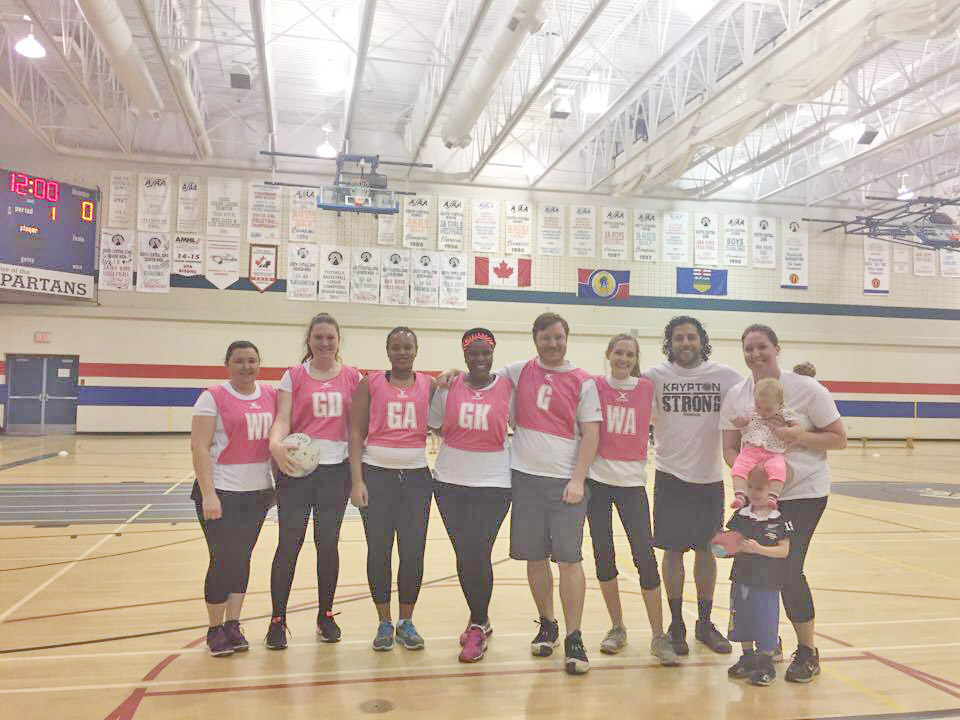 With less than a year of experience under their belts, the Drumheller netball team participated in their first ever tournament over the weekend and claimed 2nd place.
The team traveled to Strathmore for the four-team tournament, which included the Goslings, The Cygnets, and a Calgary team.
The Goslings went undefeated and came out with 15 points and first place in the tournament. Drumheller finished with a 2-1 record for seven points. It notched 39 goals, for a second place finish. Calgary finished with 37 goals and the Cygnets scored 29 goals for fourth place.
April Harrison of the Drumheller team explains there was great camaraderie among the teams and after the tournament games were over, they mixed teams and had a game just for fun, all together.
"I am so incredibly proud of our team and not just because we came second, but because even though we were nervous at the start we really pulled together as a team and put lots of what we'd practiced into action," she said. "We got better each game we played. We never gave up and our efforts really paid off in the last game, which we won. Most importantly though, we all had fun!"
She says it has been a real privilege to see how everyone has improved over the months and to have the chance to come together as a 'proper' team this weekend.
"We had a great day and met many fantastic people who really welcomed us into the netball 'family.' We can't wait to play them all again in the autumn and we plan to make the Strathmore tournament an annual event," she said.
"It's hard to believe that less than a year ago netball didn't exist in Drumheller and yet here we are, second place in our first ever tournament and we're already looking forward to seeing how the sport continues to grow this coming autumn.