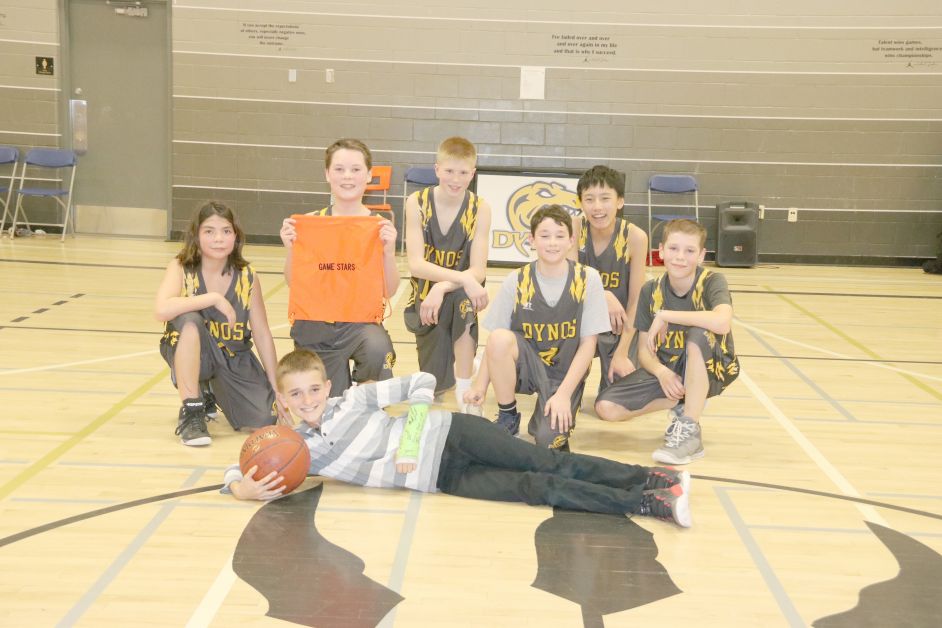 The DVSS Junior Boys Grade 7/8-basketball team hosted its home tournament over the weekend and went undefeated through its three games.
The Dynos invited Three Hills School, Holy Cross Collegiate of Strathmore and Prairie Christian Academy (PCA) of Three Hills to play in the tourney on January 20 and 21.
DVSS first took on Three Hills and walked off the court with a 39-33 victory.
They next took on Holy Cross Collegiate and won 37-26.
In their final game, they took on PCA and won 49-30.
The team is not back in action until February 9 when they take on Three Hills.