Obituaries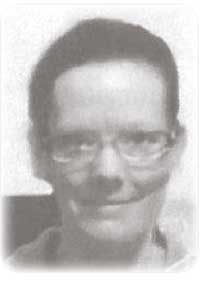 BALLAST, Nancy Nicole
April 5, 2015
Passed away suddenly on Sunday April 5, 2015 at the age of
35 years, Nancy Nicole Ballast, of Winnipeg, formerly of Brooks AB, Treherne, MB, Dominion City MB & Steinbach. Nancy leaves to mourn her passing her beloved children Katerina, Colby & Nash Thiessen of Drumheller AB, the children's father Riley Thiessen of Drumheller AB, parents Herman & Arlene Ballast of Drumheller, brothers Dan Ballast of Calgary, David Ballast of Hilton MB, sister Jennifer (Dane) Bruder & nieces & nephews Dylan, Brittanie & Ashley all of Brooks AB; aunts & uncles Vern (Brenda) Duncan of Hilton, Kerry (Sharon) Duncan of Brandon, Lois (Al) Webster of Belmont, Iris Duncan of Killarney, Diane Duncan of Brandon & Darlene Duncan of Selkirk, MB, special friend Frank Moreau of Winnipeg as well as numerous extended relatives & friends. Nancy was predeceased by her infant son Braeden, uncles Glen & Clifford Duncan and Armand Ballast & grandparents Bob & Lily Duncan and Harm & Lyntje Ballast. A Celebration of Nancy's life will take place at a later date in Drumheller Alberta with service details to be announced. Friends that so desire, memorial donations can be made in Nancy's memory to a charity of ones choice.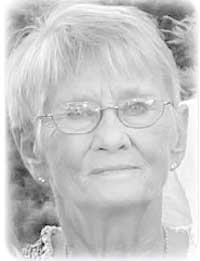 BENNETT, Ina (nee Shpur)
July 30, 1934 - April 12, 2015
With profound sadness, the family of Ivanna Olha Bennett (Ina) announces the passing of our beloved mother and Baba. Born in Ardrossan, Alberta and raised in Vegreville, Ina met Harold Bennett in Banff where they were both working at summer jobs. Hal and Ina were married in 1959 and started their family and dental practice in Drumheller, where their four children were born. Hal and Ina moved their family to the Comox Valley on Vancouver Island in 1966, where they raised their children and continued their dental practice. Ina loved the arts and volunteered in many areas while living in the Comox Valley, including, amongst others, CoVal, CYMC, Sid Williams Theatre, Meals on Wheels, St. Joseph's Hospital and the United Churches. Ina and Hal relocated to North Vancouver in 2005 to be near their children and Ina continued her volunteer work at St. Andrew's United Church with the Sharing Abundance lunch program and the Teddy Bear Picnic. Ina was predeceased by her husband Hal in 2014. She is survived by her loving children Tom (Nicola), Dan (Karen), Dawn-Ann (Clancy), and Jim. Her nine grandchildren Julia, Emily, Claire, Shannon, Sean, Samantha, Danny, Jamie and Kalia will all miss their Baba immensely. Ina is also survived by her three sisters Irene, Stella and Emily; she was predeceased by her brother Walter. A great many nieces and nephews will also miss her. Loved by family and community for her generosity of heart and her selfless spirit, Ina will be greatly missed by all who knew her. In lieu of flowers, donations gratefully accepted to St. Andrews United Church, 1044 St. Georges Ave., North Vancouver, B.C. V7L 3H6. Private family gatherings at a later date, no service by request.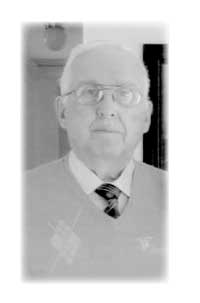 CARR, Max Sylvester
May 31, 1935 - April 11, 2015

Max Sylvester Carr passed away peacefully in Drumheller, AB on April 11 2015 at the age of 79. Max is lovingly remembered by his family, wife; Betty, his children; Richard (Pattie), David (Diane), Cathy (Bernie), and Doug (Shirley) his step children; Debbie, Traci (Doug), and Cristi (Tracy) and his sisters and brother; Grace (Clayton), Judy (John), Pat (Debbie), Joanne, Barb (Keith), Beth (Roger) and his sister – in- law Joan, along with all his grandchildren and great grandchildren. Max was predeceased by his mother Elaine, father Richard, and brother Cork. Max was born on May 31,1935 in Boiestown, New Brunswick. The first half of Max's life he spent in the Air Force as an Aero Engine Technician. After retiring from the Air Force he became a Correctional Officer at the Drumheller Correctional Institution. Max was a generous, witty, caring and honourable individual who loved sports, crib, darts, and all his doggies. He would never miss his morning coffee with the boys. He was also an active and dedicated member of Royal Canadian Legion. Services will be held at the Drumheller Legion on April 16, 2015 at 2:00 p.m. All are welcome to attend and celebrate Max's life. In lieu of flowers, please send donations to the Drumheller Legion or the Cancer Society. Condolences can be sent to www.myalternatives.ca The family would like to send a huge THANK YOU to the Doctors and Nursing staff at the Drumheller Hospital for their care.