Obituaries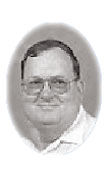 SCATTERGOOD, Terence (Terry)
February 8, 2015
Mr. Terence (Terry) Scattergood passed away in Drumheller, Alberta on February 8, 2015 with his family by his side. Terry leaves to mourn his passing his loving wife, Pat of fifty years, step-son, Denis of Drumheller, two sisters in law, Eileen (David) Leighton, Pauline Beaumont, numerous nieces and nephews. Service of Remembrance will be held Monday February 16, 2015 at 2:00 P.M. from St. Magloire's Anglican Church. Donations may be made in memory of Terry to the Drumheller Area Health Foundation/Palliative Care. Courtney-Winter's Funeral Home are in care of the arrangements.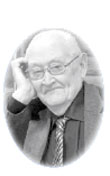 FAUBION, William Raymond
February 9, 2015
Ray passed peacefully into his Lord's arms on Monday, February 9, 2015 at the Drumheller Hospital at the age of 83. Ray spent 80 years in the Dorothy area and the last three in Nacmine. Left to cherish his memory is the love of his life, Betty, his wife of 60 years, and their family. Children: Phil (Dawn) Faubion, Pat (Greg) Gall, Barb (Ian) Proudfoot, Brenda George, Jim (Kari-Ann) Faubion. Grandchildren: Jenn (Greg), Michelle, Marc; Anna (Steve), John (Andrea), Peter (Mel); Evan, Ben (Carrie); Justin, Shaelynn; Bailey (Jon), Joseph, Nathaniel. Great Grandchildren: Tessa; Mercy, James; Raglan, Aubrey, Jayleigh; Kaiden, Ezekiel, Geneva, Janessa, Jedidiah. Ray also leaves behind a sister, Mary King and numerous cousins, nieces and nephews. Ray was pre deceased by his immediate family, parents Joseph and Gertrude and sister Josie Dyck. Please join us in celebrating Ray's life on Family Day, Monday, February 16, 2015 at 1:00 pm at the Homestead Coulee Community Hall. In lieu of flowers, donations gratefully accepted for: Homestead Coulee Community Association, Box 2141, Hanna, AB T0J 1P0. Courtney-Winters Funeral Home are in care of the arrangements.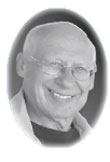 STAUFFER, Clarence Arthur
November 22, 1936 - February 08, 2015
Clarence Stauffer was born in Didsbury to Ira and Dora Stauffer. After a courageous battle with cancer he passed away peacefully in his sleep, surrounded by loved ones, and is now singing in Heaven. Clarence attended Mountain View Bible College in Didsbury, AB for 2 years. Following school he married Wilda Siemens in May, 1957. To this union were 3 children; Sharrie, Janice and Terry. Clarence attained his masters in electrical in 1970. In 1969 he opened his own electrical contracting company; RD Electric in Drumheller, AB where they lived for 35 years. Clarence and Wilda retired in Invermere, BC in 2001 where they currently reside. Clarence spent his retirement years enriching other's lives through his many talents and gifts. He did electrical throughout the valley and on numerous mission trips including Brazil and Mexico. Clarence loved to sing and was involved in several choirs including Youth Choirs, and many community choirs. He also lead worship for years in Drumheller and continued singing on the worship teams in his home church in Invermere. He had been singing in Invermere's community choir right up until a month and a half ago even while battling lung cancer. From early childhood to his final day, Clarence was always bringing a smile to those around him with his bright and witty sense of humor. Clarence is survived by his wife, Wilda, his 3 children, Sharrie (Wayne) Jones, Janice (Dennis) Scriba and Terry (Teresa) Stauffer, 6 grandchildren, Jodi, Chris, Chelsey, David, Kurtis and Janika, and 5 great grandchildren. He is also survived by his older sister Dorthy (Don) Suder and their 3 children, and his younger brother Wayne (Evelyn) Stauffer and their 3 children. A Celebration of Life will be held at 1:00 pm on Monday, February 16th at Lake Windermere Alliance Church in Invermere, BC. In lieu of flowers please contribute to Sunshine Children's Center in Invermere or a charity of your choice.