Obituaries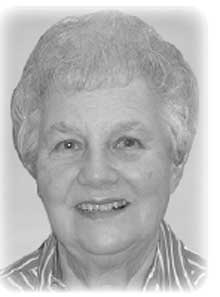 DOYLE, Armida nee (Guidolin)
December 15, 1930 - Drumheller, AB May 7, 2015 - Calgary, AB
It is with immense sadness that our family announces the passing of our mother, grandmother and dearest friend, surrounded by her loving children and grandchildren at her bedside singing music that she loved. She now joins her beloved departed husband and best friend, Leonard, who passed away sixteen months ago, after 62 years of an extraordinary romance and exemplary love and commitment to each other. She is survived by her children, Ann, Karen (Mark), Marina (Jerry), Arlene (Kim), John (Nancy), Kevin (Aubrey), Brenda (Adrienne) and Barbara (Wayne); eleven grandchildren, David, Jaimie, Stacy, Christopher, Jordan, Lindsay, Sydney, Adam, Aidan, Ryleigh and Kyleah; as well as eight great-grandchildren. Mom was born in Drumheller, Alberta, and grew up with her sister Rena and her brother Dino, now both deceased. She trained in her youth to be an opera singer, but all of that changed when she met the love of her life, our father, and she moved to Calgary and had eight children. She also imparted to us a love of music and singing, and the neighborhood was always filled with the sound of her exquisite voice singing an aria from Puccini or something from Sound of Music while she did housework or cooked dinner. Mom was more than a devoted wife, mother and grandmother. Not only did she love her husband, children and grandchildren unconditionally, she was also best friend and confidant to each one of us. She could always be counted on for insightful, nonjudgmental advice and support, no matter the circumstances. She was always there for us in each and every crisis or triumph. She taught us how to sing, how to laugh, how to love deeply and unconditionally, and how to live life to the fullest. She had remarkable warmth and charm, and an ability to connect with people from all walks of life, including strangers and the downtrodden. She made friends easily, and was intensely loyal and supportive to those lucky enough to call her a friend. She made both family and friends feel comfortable with themselves, and she taught us to love ourselves and one another, and to go out into the world to seek adventure, love and all the wonderful things the world has to offer. Her strongest and deepest desire was always to see her husband and children happy and fulfilled. She will be greatly missed by all of us. Relatives and friends are invited to Prayers at Canadian Martyrs Catholic Church (835 Northmount Drive N.W.) on Wednesday, May 20, 2015 at 7:30 p.m. Funeral Mass will be celebrated at Canadian Martyrs Catholic Church (835 Northmount Drive N.W.) on Thursday, May 21, 2015 at 11:00 a.m. Condolences may be forwarded through www.mcinnisandholloway.com. In lieu of flowers, donations can be made to your local Food Bank.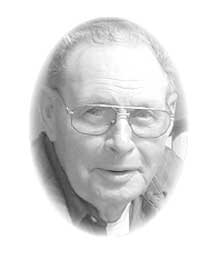 HANNAH, Ken
June 10, 1928 - May 13, 2015
Ken Hannah was born June 10, 1928 in Tompkins, Saskatchewan. He left this world on May 13, 2015 in a car accident at the age of 86 years. He leaves behind his wife, Ruth, and one daughter Kathy (Darcy) Downs, grandson, Jeremy, and great granddaughter Leandra, brother, Bob Hannah, brother –in-law, Bill Burnham, sister-in-law Phyllis Bensen, and numerous nieces and nephews. Ken was predeceased by his mother Eva Good, his son Jerry, grandson Trevor, and sister-in-law Ellen. Ken served in the Air Force for five years, where he learned to drive big trucks. His true love was long distance trucking for much of his life. He worked as a manager for Richards Transport for about 7 years. His favourite hobbies were darts, bowling, fishing, along with his love of motorhomes, and boats. Ken loved to travel, Ken and Ruth spent most summers on the road. A celebration of Ken's Life will be held Thursday May 21, 2015 at 1:00 P.M. at the Pioneer Trail Senior's Centre, 160-3rd Avenue West, Drumheller. The family requests that in Honour of Kenneth's Memory donations may be made to Answering TTP.org or Answering TTP, 22 Prince George Drive, Toronto, Ontario, M9A 1Y1. Courtney-Winter's Funeral Homes are in care of the arrangements.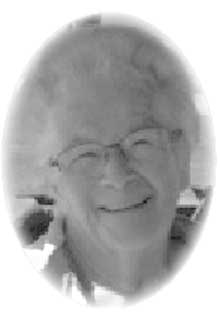 STEEN, Helen Freda (nee Storch)
October 14, 1927 - May 15, 2015
Helen Steen, a longtime resident of the Rumsey Community passed away in Drumheller with her family by her side on May 15, 2015 at the age of 87 years Helen was born and raised in the Morrin area. She was the 5th of 11 children born to the Storch family. Helen married Leonard Steen of Rumsey on October 8, 1950, the couple had 9 children and resided in the Rumsey farm community. Her children remember all of her accomplishments. Helen enjoyed baking, many family and friends enjoyed her donuts, pies and her many other treats. Helen was a judge at garden shows all over Alberta. Her talents go back to the age of 12, as she made her first wedding cake. Over the years, Helen made 1500 wedding cakes for family and friends. Helen entered in the Rumsey Red Deer River Garden show for 70 years. Helen was truly masterful at all she undertook, she loved cooking, baking, painting, gardening, and the love of her family. Helen was predeceased by her loving husband, Leonard Steen on March 8, 2010, also predeceasing Helen were numerous siblings. Helen leaves to cherish her memory, her children, Susan Turkington, Randy (Vi) Steen, Tony (Beryl) Steen, Ernie (Laurie) Steen, Mike (Patty) Steen, Carolin (John) Schofer, Bonny (Andy) Nelson, Kelly (Marci) Steen, Vincent (Natasha) Steen, 46 grandchildren and great grandchildren, her siblings, Johnny Storch, Elsie LaRose, Betty Jorsvick, Richard Storch, and Linda Helmer. Helen will be dearly missed. Funeral services for Helen will be held on Thursday May 21, 2015 at 2:00 P.M. from the Rumsey Community Hall, interment will follow in the Rumsey Cemetery. If friends so desire memorial donations may be made to the Drumheller Community Cancer Centre, 351 9th Street, N.W., Drumheller, Alberta, T0J 0Y1. Courtney-Winter's Funeral Homes are in care of the arrangements.