Obituaries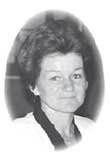 Huculak, Carol Diane

March 28, 1949 - June 7, 2014

Carol Huculak of Drumheller passed away on Saturday, June 7, 2014 after her 8 month hard fought battle with cancer ended in peace. Her husband Steve Huculak and children: Sherry, Stephen and Jack were by her side as well as Cathy Bishop, her devoted niece. Carol was the "LOVE OF OUR LIVES" and always will be. By her side was also her walking companion, a black lab named "Molly". Over the past several years Carol and Molly walked daily side by side, Molly was her inspiration. Carol worked at the Drumheller Hospitals (old and then new one) for 28 years in dietary. She retired in 2008 due to health issues. Her passions in life were her love of house plants as well as her shrubs and flower garden. Carol would sit outside daily, this time of year, and await the annual arrival of humming birds that she truly treasured, she loved to watch all the birds. Besides her immediate family, Carol leaves to mourn her brothers, John (Judy) Lewis, Bruce Lewis and sister Joanne Lewis. She also leaves to mourn her grandchildren: Alicia, Ben, Bradley, Kristen, Calvin, Jesse and Jayden along with great-granddaughter Anias. Carol's wish was to say goodbye to her two very close and caring friends, Ursula Church and Sheila Paullus. She knows your thoughts and prayers are with her. Also a special goodbye to Carol's brother-in-law Walter Huculak. The Huculak family wish to extend our thanks and appreciation of care given to Carol by Dr. Racz, along with, Audry and Tammy at the Drumheller Hospital Cancer Clinic, what caring and devoted people you are. It will never be forgotten. Also a big thank you to Dr. Neffgen and all the nursing staff, lab technicians, as well as the CT scan/ X-ray staff, you were wonderful. Carol's wish was to be cremated with her ashes spread at a later date by her family, with no Funeral. A goodbye to friends, past co-workers and neighbors. Her final wish is no flowers, no cards and just to "Remember her as she was". In lieu of such, if friends desire, her wish is a Memorial Donation be made to the Drumheller Area Health Foundation (Cancer Clinic) 351-9th Street NW Drumheller, AB T0J 0Y1.
"Carol, let the gentle breeze blow through your hair as you walk in Heaven"
Courtney-Winters Funeral Home entrusted with arrangements (403 823 2666).

Foster, Rose Marie
May 20, 1967, Calgary - June 8, 2014, Drumheller
Rose Marie Foster was born and raised in Calgary, AB but was called to the country life as a young adult where she spent her days as an active member of the Drumheller community, volunteering and brightening the days of her many friends with her vibrant smile and unique brand of humour. With the help of her loving spouse of 17 years and her supportive sponsor Tom Ashmore, she maintained her sobriety for 14 years and remained a true inspiration to the people of her group facing the same tough battle. On June 8, 2014 her beautiful spirit left this stage for the next, leaving behind fond memories of her stubborn strength and kind heart. She is survived by her daughter Amber May, son DJ and common law husband Mike Cherpak. Service will be held Monday, June 16 at 2:00 p.m. at Courtney Winters Funeral Chapel. Interment to follow at Munson Cemetery.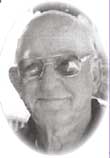 Calon, Frank George
July 11, 1930 - June 7, 2014
Frank Calon was rewarded on Saturday evening, June 7, for a life well lived and one in which he was much loved. Frank was born in Drumheller, Alberta on July 11, 1930, one of nine children of Edward and Celestine Calon. In 1952, while at art school in Calgary, Frank met and later married the love of his life, Louise Grant, who was just beginning her teaching career. The call of the farm beckoned this happy young couple and Frank and Louise moved to the Michichi area where Frank farmed for over forty years.
Frank was an extremely talented individual. His skills included a vast array of both intellectual and practical knowledge, as well as artistic gifts. Frank's beautiful landscape paintings grace the homes of many and will live on as a testimony to his notable talent. Also, Frank's unique sense of humour and fun will always be remembered by his children and grandchildren, and so many others who knew him. Finally, there was not an individual with a better work ethic than Frank. His family, his church and the community benefitted greatly from his dedication to service for the benefit of others.
Frank is survived by his twin sisters, Celestine and Anne and his brother, Paul. His seven children and 13 grandchildren - Kathleen and Brad Diggens and their daughters, Melissa (Mike), Jennifer, Samantha. Danny and Janne Calon and their children Dara, Jacy, Kara, Jakub. Joanne Zebedee and her daughter Jamie (Paul). Patty Calon and Christopher Patience. Connie and Dan Cabrera and their son Logan. Wendy and Tim Dyck and their sons Joseph (Stacey), Travis and great grandson Franko. Mary and Aaron Dommasch and their children Hillary and Doug.
Special thanks to the "McDonald's Coffee Club" in Drumheller and all the friends of Frank who supported him after the loss of his beloved wife, Louise eight years ago. We are joyful that Dad is now with Mom. A big thank you is also extended to the staff at the Drumheller Hospital and the Southwood Hospice in Calgary. A prayer service will be held at Courtney-Winter's Funeral Home on the evening of June 11 at 7 p.m. and a memorial mass in honour of Frank's life will be celebrated at St. Anthony's Parish in Drumheller on June 12 at 1 p.m. Donations may be made to the charity of choice.