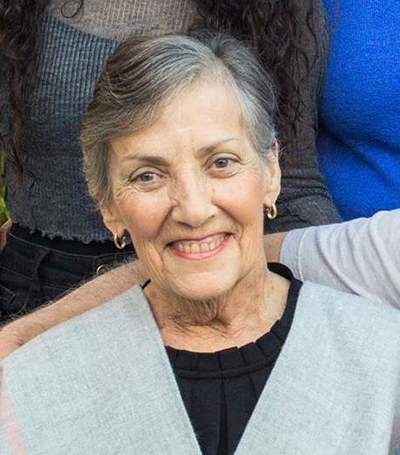 CASAVANT
Eileen (Evans)
January 27, 1945 - April 19, 2018
Eileen (Evans) Casavant passed away on April 19, 2018, ending a two-year battle with colon cancer. She is survived by her devoted husband of nearly 54 years, Bernie Casavant and two loving daughters, Denise
(Raymond) Manning and Vicki (Mark) Manning and their
respective children, Chaz Casavant (Vicki's son) and Katie and Brooke Manning (Denise's daughters). She will be dearly missed by her siblings,Ernie (Donna) Evans, Bob (Betty) Evans, Bessie Molsberry, Peggy Oschatzchen, and Ruth Hunter. Born and raised in Drumheller, Eileen
attended Drumheller Composite High School and is fondly remembered for her long ponytail and for being a high school cheerleader. She married her sweetheart, Bernie Casavant, in May 1964 and raised her two daughters
in Drumheller. Eileen's first job was at the Alberta Treasury Branch, then she spent many years in Administration office at the Drumheller Penitentiary.
Before moving to Los Angeles, CA, Eileen was an integral part of the local D.A.R.T.S. organization. She enjoyed being involved in the Drumheller community and enjoyed bottomless cups of coffee at both The Corner Café and Yavis' Restaurant. Eileen was a long time member of the Drumheller Library Board as well as assisted in several productions put on by the Kaleidoscope Theatre group. Eileen and Bernie moved to Los Angeles in 2002 where they began a new business with their eldest daughter and son-in-law until they retired in 2016. Shortly thereafter, Eileen was diagnosed with Stage 4 colon cancer. Throughout her illness, her trust in the Lord was evident in her positive attitude and ever present smile. Eileen was able to remain in her home, cared for by her loving family, until her quiet passing on April 19, 2018.