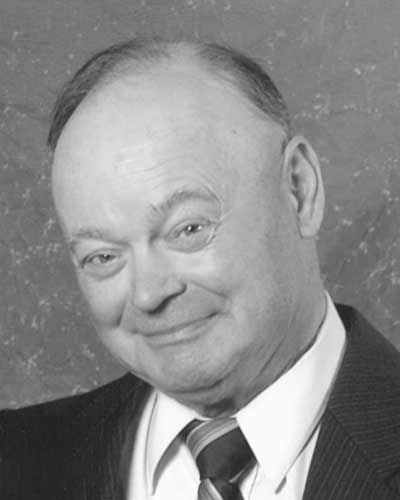 Patterson
George William
February 5, 1934 – October 5, 2017
George passed away peacefully surrounded by his loving family. He is survived by his wife, Faye; sons,Leonard (Frances), Michael, Scott
(Linda); grandchildren and great grandchildren, Curtis (Jessica), Namaya, Kyle, Nicholas (Barb), Bennett, Leonard Jr., Bradley, Dominic, Melissa (Justin),
Veronica, Paten, Elise, Shantel (Daniel), Kaden, David (Kimberley) andAlexander. He is also survived by his brothers, Frank (Irene), Joe (Betty) Jim (Marjorie) and numerous nieces and nephews. George was born north of Redland on the family farm and received his schooling at the
Greyhurst and Redland School. He was a farmer and loved the land. George was predeceased by his parents, John and Mary; his infant brother, David;
his sisters, Blanche and Rosie; as well as his grandson, Andrew. The family thanks the staff at the Wheatland Lodge, the Acute Care Unit at the
Strathmore Hospital and Dr. Manocha for the care and kindness shown to George. Funeral services will be held at Lord of All Lutheran Church, 112 Lakeside Boulevard in Strathmore on Wednesday, October 11, 2017 at 11:00 am. Interment to follow at Standard Cemetery, Standard, Alberta. To send condolences, please visit George's obituary at www.wheatlandfuneralhome.ca.