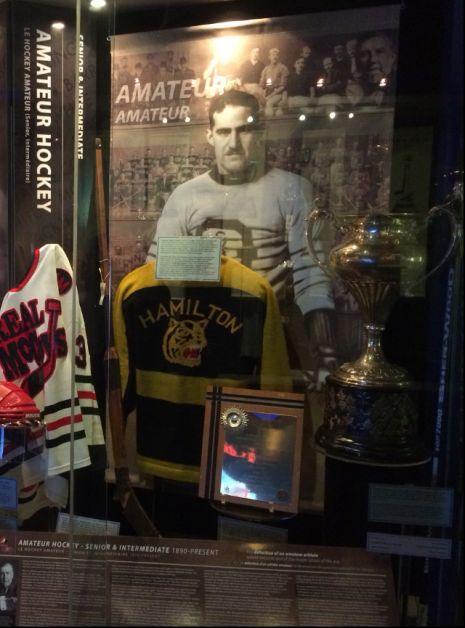 A tale as old as time, the Drumheller Miners 1966 hockey team experienced a year that was something out of a fairy tale.
The team won the national senior men's hockey championship after defeating the Quebec Sherbrooke Beavers in a 5 – 0 point final game. 10 players went on to the NHL to continue their hockey career after this pivotal moment in hockey history.
What made it a fairy tale wasn't the fact that they won, it was the determination and hardships leading up to it. This included their hometown arena burning down and afterward the Canadian Hockey Association forbidding them from practicing in Hanna because of the loss of the building.
Fast forward 51 years later, Gordon Clozza, a Drumheller resident, was visiting the Hockey Hall of Fame in Toronto on Friday, October 27.
He noticed the senior amateur exhibit and video monitor only had a small description of the legendary team.
"[The museum] was great, it was something worth seeing and the exhibits are all well done," said Clozza. "My concern was with the senior amateur exhibit of the Drumheller Miners team that won the Allan Cup in 1966 since they have video monitors outside the exhibit that you can look through and every year, there's a team photo display of each winning team. Well, there are some team's that are missing including Drumheller's. I thought it was quite a surprise."
Since then, The Mail and Clozza have worked together to fill in the blanks of the exhibit.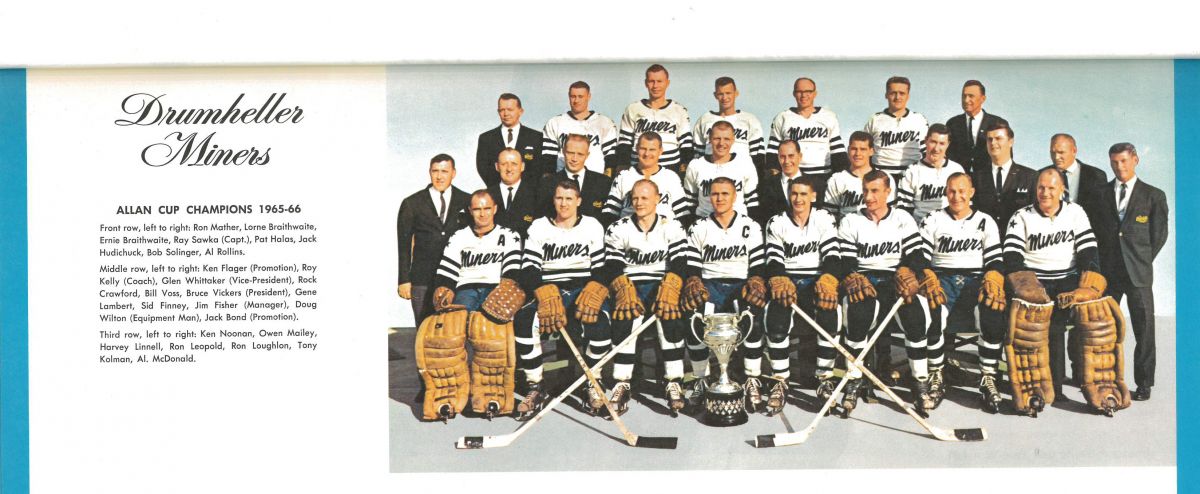 Clozza got in touch with Izak Westgate, the manager of the Outreach Exhibits and Assistant Curator of the Hockey Hall of Fame. He informed Clozza the museum would correct this by using a scanned copy of an Export A Calendar photo which contained championship teams across different levels.
"If someone has an original hard copy around that would be interested in donating it, we would love to add it to our collection," said Westgate in an email.
If anyone has an original photograph of the team and wishes to donate it, email news@drumhellermail.com or visit The Drumheller Mail office during operating hours.