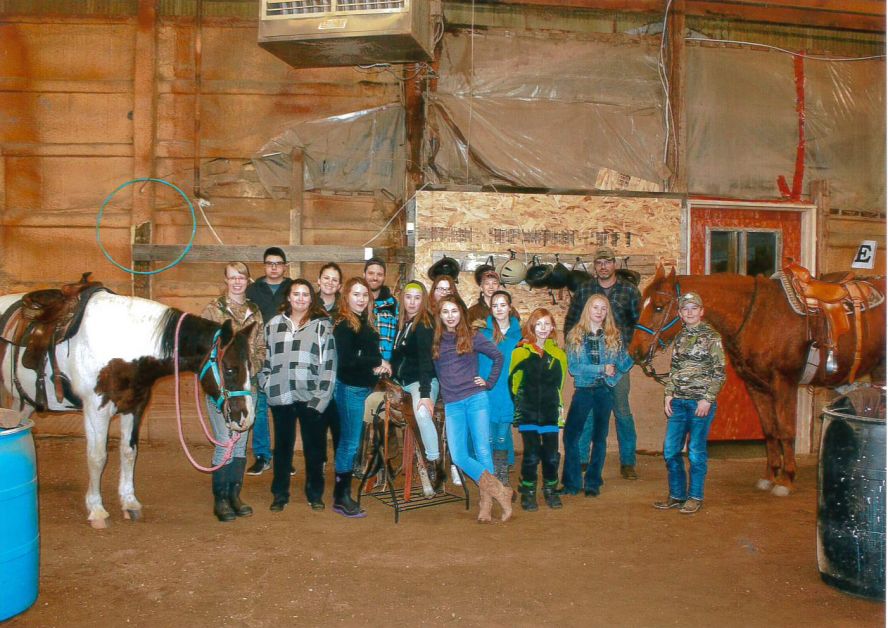 Hosts Conway Vidal and assistant Lindsay guided the Drumheller Alliance Church youth group through horse riding lessons on Friday evening, March 23.
Willow Creek Adventures is a business surrounding horseback riding guided trails as well as providing year-round boarding opportunities at their own riding arenas.
Conway and Lindsay carefully explained how to approach a saddled horse, mount it and lead it around the nearly 10,000 square foot riding arena," said Joshua McAuley, Assistant Youth Pastor of the Drumheller Alliance Church in an email. "All of the horses were gentle and generally cooperated with their young novice and experienced riders."
Current riding trails take place near the Kirkpatrick Grain Elevator located west of Drumheller and Nacmine although the main barn and riding arena is located East of the famous Hoodoos site. Willow Creek Adventures offers horseback riding, trail rides, horse boarding, and riding lessons for anyone interested in using their facilities. Trail Rides will start up again on May 1.
McAuley and his wife Jenesa took the group of 10 for a horseback ride in two half hour shifts.
"Our church youth group sincerely appreciates Conway Vidal, Lindsay, and son Matthew in hosting our youth group and ensuring that all riders experienced a safe, fun horseback riding experience," said McAuley.