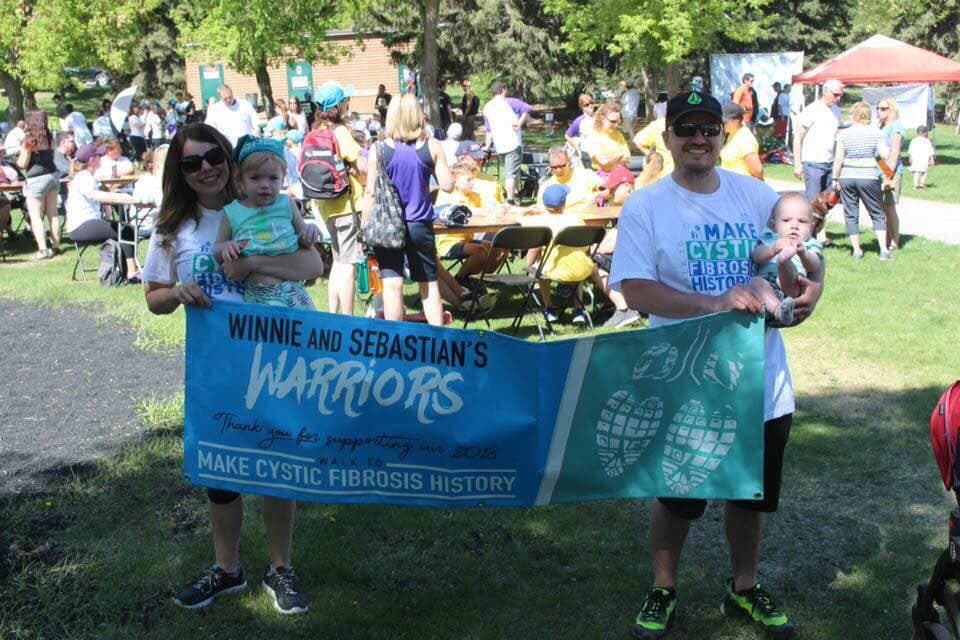 The local parents of two children with cystic fibrosis are creating a classic car calendar to help raise funds for Cystic Fibrosis Canada.
Chelsea and Stephen Bobra will be selling the calendar in September and will donate funds to the not-for-profit organization which aims to find a cure for the disease they have been living with since their children were born.
Sebastian, 8 months, and Winnie, 2, were born with the genetic disease which affects the lungs and digestive system. The degree of CF severity differs from person to person, but typically there is persistent lung infections with gradual destruction of the lungs and lung function. They must have two physio sessions daily to break up mucus in their lungs, take numerous pills (Winnie takes up to 50 pills a day), and eat a high fat, high sodium diet.
"It takes up a lot of time, but it's all we've ever known," says Stephen. "It was the road we were given."
CF is passed from parents who carry the disease in their genes. Alberta Health screens babies when they are born with the disease but do not offer parents testing unless they have a proven history of the disease in their family. There is no known cure.
While they deal with the extra responsibility of being parents of Sebastian and Winnie, Chelsea and Stephen have also regularly raised funds for CF Canada and have totalled about $3,000 in the last three years. Chelsea plans to attend the CF Canada Walk in Machu Picchu this year and has a minimum fundraising goal of $4,200.
The calendar will feature rides like a 44 Ford Roadster and 2008 Mustang GT 500 which were submitted by local people, with photography being donated by Broken Curfew Photography. The calendar will have wider appeal by featuring photographs with the badlands as a backdrop.
Those interested in purchasing a calendar in September can call Stephen (403-436-0086) or Chelsea Bobra (519-619-2774) for details.