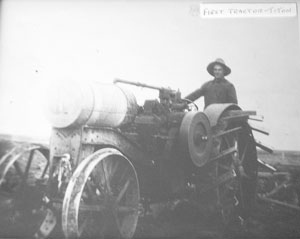 Herbert Campbell Currie never forgot his 21st birthday, it was the day he arrived in western Canada to start a new life, but that was more than 100 years ago.
The Currie Family Farm is turning 100 and his family is planning to celebrate.
Come Saturday and Sunday, July 19 and 20, the Orkney Hall will be the place where the family will be marking the century since Herbert Campbell Currie homesteaded in the Orkney District. Dick and Norma West and Betty and Elmer Currie will be hosting the party.
On July 19, they will be hosting an open house after 4 p.m. There will be dinner at 6 p.m., followed by a special presentation. There will also be a wiener roast and fireworks after dark.