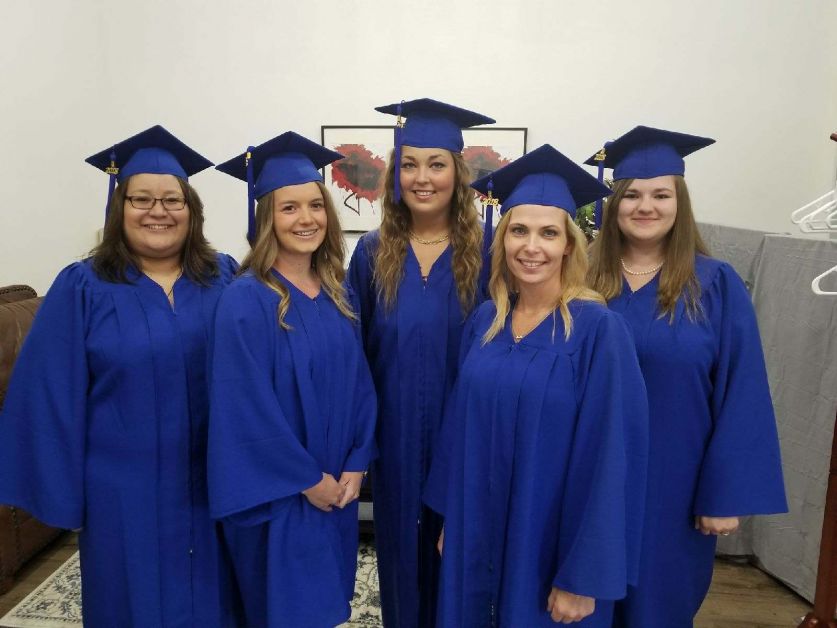 Badlands College is evolving and so are its students as five graduated from its unique programming.
On Sunday, May 27 the school held its graduation ceremonies and it was a great success for the school, celebrating its fifth year.
"As a team, they were pretty tight," said Executive Director of Badlands College, Dave Watson of the graduates. "They worked well as a team and supported each other. If they weren't friends before, they most definitely are now."
The graduates include Jody Menchini. Watson explains that Menchini was actually a 2017 graduate, but opted to have the ceremony this year with classmates. She graduated with honours from the Justice Studies Program and is working in her field.
Sherry Johnston graduated with Honours from the business program, along with Jessica Shumard-Ahner.
Cersten Peters graduated from the Health Care Program with a diploma in integrated nutrition. Peters has gone on to Red Deer College where she graduated from the Health Care Aide program.
Haley Stern graduated from the Health Care program, also with a diploma in Integrated Nutrition. Watson said she has been actively working in her field and her coursework was an upgrade.
He is proud of the hard work by all the students, each with unique circumstances.
Watson says Badlands College is strong, and this fall is projecting to have 8-10 enrollments. He says its flexibility is attractive to some students.
"It's hard work, they could have family or kids, and they may say 'I'm going to take a semester off," he said.
In the school's history, they have seen 15 graduate.