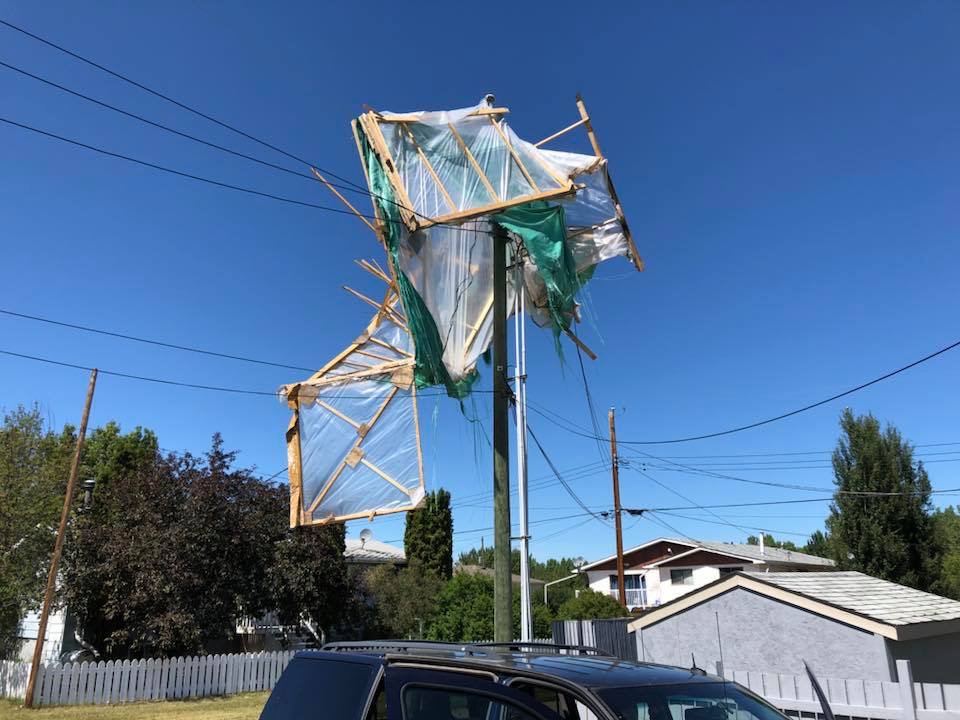 The Drumheller Fire Department responded to a unique call at about 3 p.m. today in Nacmine.
A localized wind storm swept a greenhouse off the ground and into a live overhead power wire.
Fire Chief Bruce Wade said Atco Electric was called, and once they were able to turn off the power to the line they freed the greenhouse.
There were no injuries and power has been restored.
phot courtesy the Drumheller Fire Department