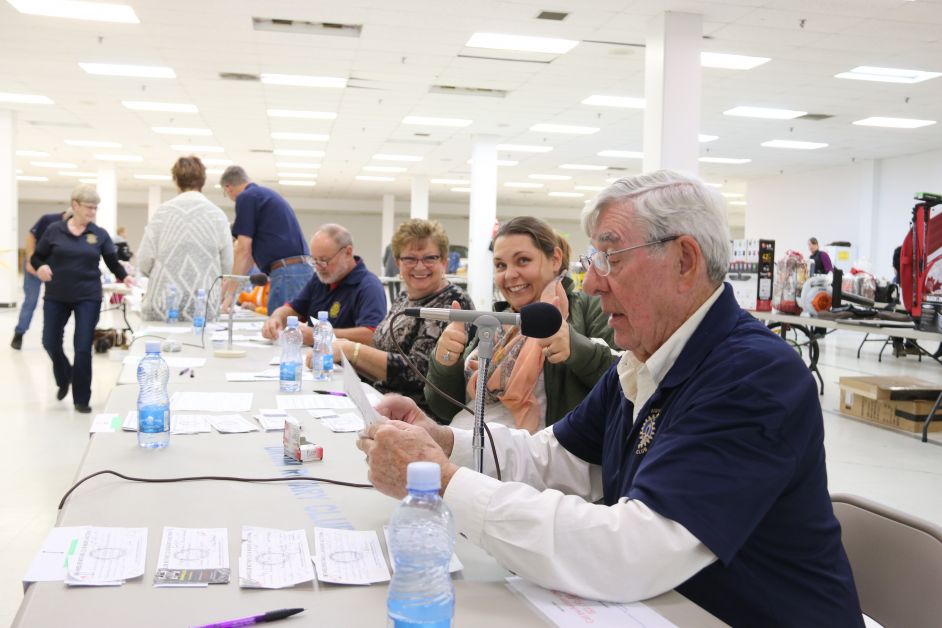 The Rotary Radio Auction was off to a great start Wednesday night, October 11, with competitive bidding and great deals. In the first evening, the event raised about $14,000, topping last auction's total.
For those following the Turkey Trot, the Saskatchewan Roughriders Butterball turkey, brought in $90, the Calgary Stampeder turkey brought in $85 and the Edmonton Eskimos turkey brought in $50.
Tonight's auction gets going at 6 p.m. Read the listings in The Drumheller Mail, listen to the auction on 910 CFCW and bid by phoning 403-823-4183, or come down and take part in the action at Greentree Mall from 6-10 p.m.