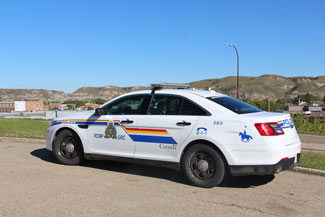 Residents of Craigmyle and area are fed up with a rash of crimes and want to learn more about how they can deal with it.
Bev Bergman of Craigmyle says the community has seen a number of recent property crimes; everything from truck to tools have gone missing and residents are frustrated.
"A small group of citizens has decided to take action in whatever way they can," said Bergman.
They have organized an information meeting and have invited residents from surrounding communities as well as the RCMP, Starland County Bylaw Enforcement and Rural Crime Watch.
"It is to address the rights of honest tax paying citizens who have been, or do not want to be violated by the criminal faction that is now invading our once safe community," she said.
The meeting is at the Craigmyle Civic Centre on Wednesday, October 11 at 7 p.m.
"The more attention we can draw to this meeting, the more we can get across that we want people from all communities to come out," said Bergman.