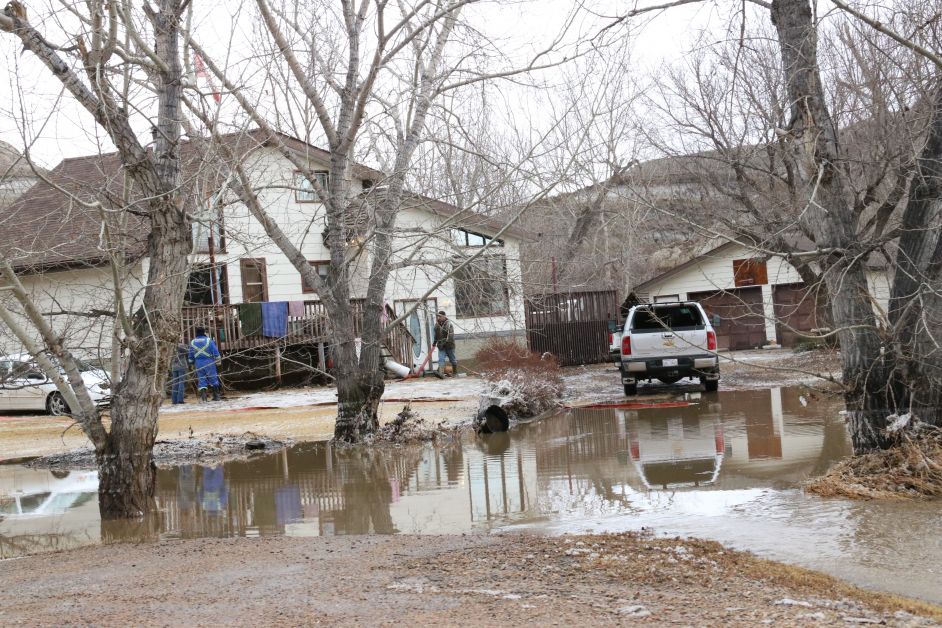 Waters are subsiding this morning along the Rosebud River and the Red Deer River Sunday morning, but that was not before damaging a number of properties as the water rose Saturday and Sunday morning.
It was a harrowing Saturday afternoon for residents along the Wayne Road and into Rosedale as the Rosebud River pushed water and ice over the banks and into homes. Water covered Highway10X, just beyond the first bridge.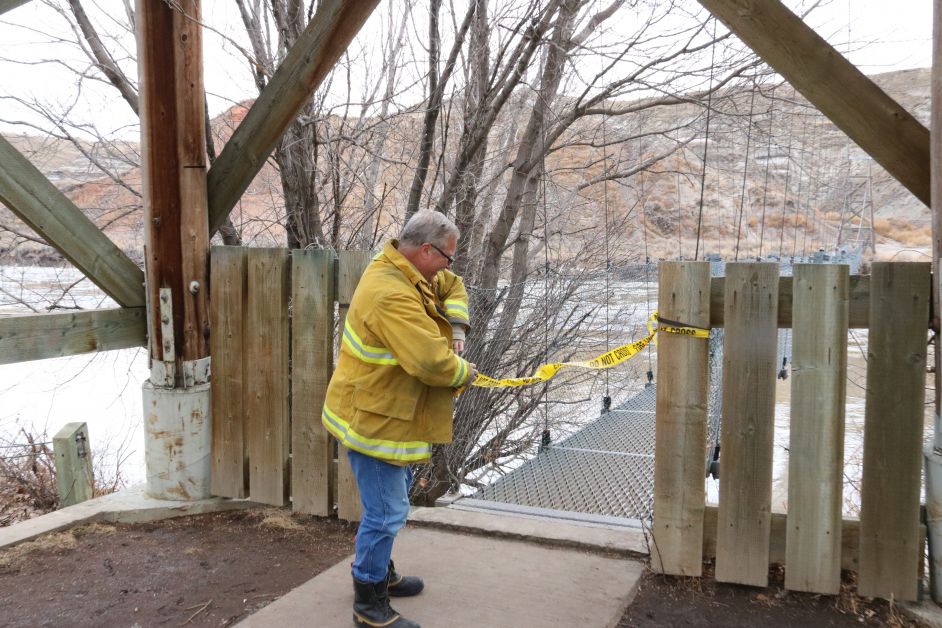 The Rosedale campground was submerged along with surrounding yards. It is unclear at this point how many homes were damaged.
While it appeared that the water was falling overnight, on Sunday morning, an ice jam in the Red Deer River cause water to rise again. Shortly before 10 a.m., the ice jam near Rosedale broke and the Rosebud and Red Deer Rivers in this area appear to be flowing.
Along the Red Deer River, the ice continues to cause concerns.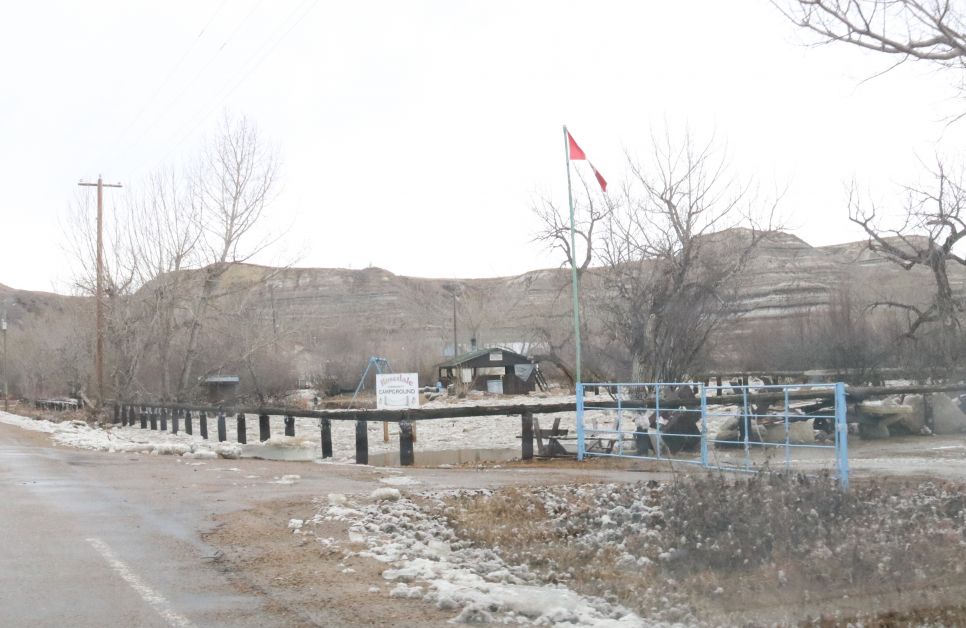 Mayor Terry Yemen says that the flooding is localized due to ice jams, and is not related to the management of the Dickson Dam.
The Town has been monitoring the waterways from strategic locations in order to keep tabs on its flow and levels.
Emergency services are asking people, for their own safety, to keep clear of the Red Deer River and its tributaries.