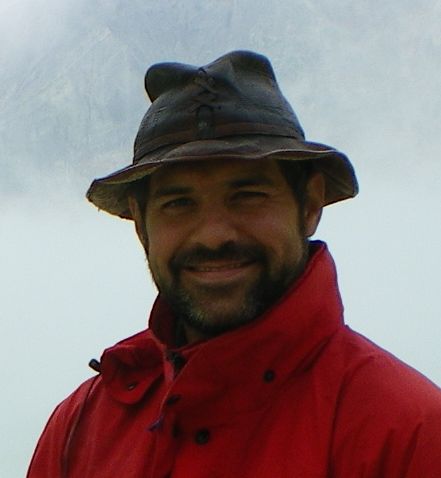 The February 2 session of the 2017 Royal Tyrrell Museum's Speaker Series is a presentation by Dr. Glyn Williams-Jones, from Simon Fraser University, entitled "Canadian Volcanoes, eh? Active Volcanoes on Canada's Ring of Fire."
Recent volcanic activity in western Canada is not widely recognised, despite the occurrence of at least four important eruptions over the last 4,000 years. This is not surprising given the low eruption rates, the remoteness of Canadian volcanoes, and the low population density in volcanic areas.
One of the few events with any confirmed observations is that of the 1700's eruption of the Tseax volcano (Wil Ksi Baxhl M'ihl) in British Columbia. Although no written records exist, a rich oral history describes in detail the most recent eruption of the volcano, one of Canada's worst natural disasters.
The largest recent explosive eruption in Canada occurred 2400 years ago at the Mount Meager Volcanic Complex, 65 kilometres northwest of Pemberton, B.C. This eruption was similar in size to the 1980 eruption of Mount St. Helen's and sent ash over 530 kilometres east into Alberta. Mt. Meager has also been the site of some of the largest landslides in Canada and is currently the target of geothermal energy exploration and development of a run-of-river hydroelectric project on the upper Lillooet River. Recent observations of volcanic degassing through the Job glacier on the northwest flank of Mt. Meager show that Canada hosts potentially active volcanoes.
In his presentation, Dr. Williams-Jones will describe these historical volcanic eruptions and explain the importance of studying Canadian volcanoes to better understand their eruptive histories and forecast any future eruptions.
The Royal Tyrrell Museum's Speaker Series talks are free and open to the public. The series will be held every Thursday until April 27 at 11:00 a.m. in the Museum auditorium. Speaker Series talks are also available on the Museum's YouTube channel: youtube.com/user/RoyalTyrrellMuseum.