Obituaries

Blyschuk, Johanna Adelheide
June 27, 1926 - July 7, 2012
Johanna was born June 27, 1926 and passed away Saturday, July 7, 2012. Our family is deeply saddened by the passing of our Mother and Oma at the age of 86. Johanna will be lovingly remembered by her five children, Barbara (Ken) Bienvenue, Peter (Debbie) Blyschuk, Joanna (Kevin) Ripper, Tina (Norman) Bergman and Metro and Wendy. Fourteen grandchildren, Emile Bienvenue, Becky (Shane) Grams, Amy, Hayley, Jeffrey and Anthony Bienvenue; Nicholas, Natasha and Daniel Blyschuk; Catherine (Stephen) Wentzell, Christi-Lynn and Josh Ripper; Brent and Scott Bergman. Great grandchildren, Ethan Warzin, Aden and Keenan Grams, Chloe and Kasea Wentzell. Predeceased by Peter, her husband of 52 years and her mother, Agatha Salvalaggio and step-father Luigi Salvalaggio. Special thanks and appreciation to the caring staff at Mary Immaculate Hospital at Mundare, AB. Your kindnesses and support has been wonderful. Prayer Service was held on Thursday, July 12, 2012 at 7:00 p.m. at St. Anthony's Catholic Church, 151-3rd Street West Drumheller, AB and the Mass of Christian Burial was held on Friday, July 13, 2012 11:00 a.m. at St. Anthony's Catholic Church, 151-3rd Street West Drumheller, Alberta. Father Mario Basque, Celebrant, with interment followed at the Drumheller Cemetery. Donations in memory of Johanna may be made to the Heart & Stroke Foundation of Alberta, Suite 100, 119 – 14th St. NW, Calgary AB T2N 1Z6, or a charity of one's choice. Messages of condolence may be left for the family at www.myalternatives.ca.

BANKS, Michele Elizabeth
July 8, 2012
Michele Elizabeth Banks of Morrin, Alberta, adored and cherished wife of Robert Carl Banks, passed away suddenly, after a very lengthy battle with many illnesses on Sunday, July 8, 2012, at the age of 46 years. Michele was an angelic soul, pure of heart and mind. She was always ready and willing to lend a helping hand to anyone in need, no matter what. Michele is survived by her loving husband Robert Banks, mother Laurene Murray, father Joseph Hegedus, daughter Kalyshia Banks, stepdaughter Ashley Albertson-Banks. She is also survived by her brother Jerry Ryan (Victoria), her niece and nephew Katherine and Alex (Shelsea), and many cousins, aunts, uncles and dear family friends. In lieu of flowers, donations can be made to the Drumheller Salvation Army: P.O. Box 3097, Drumheller, Alberta T0J 0Y0 or The Canadian Cancer Society Alberta/NWT Division: 200 - 325 Manning Rd NE, Calgary, Alberta T2E 2P5. A special thank you to the Morrin Fire Department and EMS Services. A celebration of Michele's life was held at the Bethany Lutheran Church in Morrin, Alberta on Saturday, July 14, 2012 with Pastor Maynard MacArthur officiating.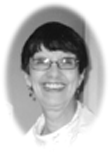 BRAYBROOK, Elizabeth Myrtle-Anne
January 1, 1941 – June 23, 2012
Elizabeth (Buffy) Braybrook, much loved mother and grandmother, passed away peacefully in Calgary, Alberta on Saturday, June 23, 2012, after a short but courageous battle with cancer. Buffy was a gentle, fun loving, happy, selfless soul, loved by all who had the pleasure of knowing her. She was always "taking care" of those around her with an ever-present smile and a helping hand. Buffy is survived by her daughter Tallis (Fred) Dent and her son Bill (Tanya) Braybrook as well as her beloved grandchildren, Rhys and Dylan Dent and Brianna and Jaydon Braybrook. She is also survived by her three brothers Ross (Betty), Phillip and Brett (Marie) Giles, along with many nieces and nephews. With welcoming arms, Buffy will be greeted in heaven by her beloved sister, Linda DeBeer, her parents Leslie and Myrtle Giles as well as many cherished in-laws. At Buffy's request, no formal funeral service will be held. She asked that all remember the many good times shared and to take comfort in knowing she is now at peace. Memorial donations may be made in honour of Elizabeth to the Canadian Cancer Society.