Obituaries

ZACHARIASSEN, Richard Donald
January 15, 1958, Calgary, AB - February 8, 2015, Rosebud, AB
Richard Donald Zachariassen, beloved husband of Helen Zachariassen, passed away suddenly at the family farm near Rosebud. Richard (Rick) was born in Calgary, the third of five children of Raymond and Phyllis Zachariassen. Growing up on the farm was a joy for Rick – everything was interesting and exciting, especially if an engine was attached. Rick often helped his Dad and Herman Hansen, the family's hired man; asking questions, taking machinery apart and learning how to put it back together. Rick's formal learning started in Grade one at Severn Creek School in Rosebud. When the Rosebud school closed, Rick continued his education at the school in Standard. After graduating from High School, Rick worked in Calgary for a period but the farm life drew him back. Rick took the Farm and Ranch Management course at Olds College and, after graduation, moved back to Rosebud to farm with his Mom and Dad. Rick and Helen were married July 7, 1995 and moved into the house they designed and built together. Farming, of course, is not a nine to five job. Despite the long, busy days of working on the farm, Rick found time for fun. Fun for Rick was building new equipment, retro-fitting old equipment, and anything that involved sawing, drilling, welding, nailing, cutting and soldering. Rick made time for important community commitments: Rosebud seed plant, the Hall board, and the Lions Club. He was also one of the few who contributed over one hundred donations to Canadian Blood Services. Very important to Rick was his dedication to the volunteer fire departments in both Rockyford and Rosebud. Rick trained hard and worked hard. Everyone will agree that his commitment was an integral part of the new fire hall in Rosebud. Rick's death has devastated his family, friends, neighbors and colleagues. Mourning his death and treasuring his memory are his wife Helen, his siblings Donna, Roy (Karen), Judy (John), Linda (Andy) and Helen's family. Rick also leaves behind his beloved uncle and aunt, Wayne & Iris Dresser, of Carbon; his cousins and their children and grandchildren. Rick leaves to mourn his cherished nieces and nephews: Kayla and Courtney Zachariassen and their mother Laurie Zorniak; Matt McKee; Liam, Sara and Daniel Wong. A service to honour Rick and his love for his family, friends and community was held on Monday, February 16, 2015 at the Rosebud Church at 1:00 p.m. In lieu of flowers, if friends so desire, a donation can be made directly to the Rosebud Fire Association (P.O. Box 602, Rosebud, AB T0J 2T0). To send condolences, please visit Rick's obituary at www.wheatlandfuneralhome.ca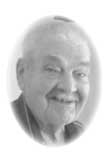 SEEGER, Raymond
October 4, 1934 - February 9, 2015
Raymond Seeger and brother Ronald were born October 4, 1934 on the Lachman farm outside Alsask. They were the youngest children of Edna and Wesley Seeger, following siblings Keith and Marjorie. He became a heavy-duty mechanic for Finning tractor in Calgary where he married Lorraine and they had three children, Wesley, Sherri and Steve. When the children were older, Ray was transferred to Nelson, BC. He remarried to Elaine and Jeff was born shortly after. Some time later he changed careers and began driving logging truck out of Kaslo, BC. After retiring he relocated back to Alberta, settling in Delia to live closer to his twin brother. Here he lived out his later years happily assisting local farmers and house sitting; gardening and tinkering; fishing and hunting, and sitting among the disciples of Luke's morning coffee meetings. Ray Seeger died in his Delia home on February 9, 2015. A Celebration of Life was held at the Delia Community Center on February 16. He is survived by his brother Ron (Norma); children Wesley, Sherri and Jeff; Grandson Cillian; and nieces and nephews. Donations can be made in his honour in lieu of flowers to the Delia Drop in Centre, Box 151, Delia Alberta, T0J 0W0.

DEKEYSER, Marie
August 29, 1922 - February 13, 2015
Marie Emily Louise Dekeyser (nee Dogterom) of Lethbridge, passed away on February 13, 2015 at the age of 92 years. Thanks to all the staff at Good Samaritan Society Park Meadows Village and VON. Also thanks go to Dr. Coma and Terry from Quality Care. Marie was born August 29, 1922 in Lethbridge to Jacob and Emily (Charest) Dogterom. She received her education at McLean School, White School, Calgary Normal School and summer school at the University of Alberta. Marie started her teaching career in 1954 in a one room school house. Places she taught at included Keho Lake, Picture Butte, Coaldale, Fort Macleod and Drumheller, where she taught Home Economics. Marie enjoyed art, sewing, bowling and ice skating. She volunteered for Meals on Wheels, Blankets for Canada and knit hats for hospital newborns. In 1956 Marie married Robert Dekeyser and soon became parents to Sharon and Grant. She moved to Lethbridge in 1995 where she spent her remaining years. Marie is survived by her daughter Sharon (Don) Wolf and son Grant (Corey). Grandchildren include Celina (Chris) Campbell, Lisa, Netania and Jules; and great grandchild Claire Campbell. Siblings include Muriel Zasadny and Jake Dogterom, sister in-law Fran Dogterom, numerous nieces, nephews and their families from both the Dogterom and Dekeyser sides, and life-long friends. Marie is predeceased by her former husband Robert Dekeyser, siblings Hendrik, Raymond, Louis, Francis, and Dogterom in-laws Irene, Alex, Grace, Irma and Dekeyser in-laws Fritz, Helen, Albert, Lucille, Marcella and August. A Memorial service was held at 2:00 pm on Friday, February 20, 2015 at MARTIN BROTHERS, (610 – 4 Street South, Lethbridge) In lieu of flowers, those who wish to donate may do so to: Canadian Cancer Society, Arthritis Society of Alberta, Heart and Stroke Foundation of Alberta, The Canadian Diabetes Association or The Parkinson Society of Southern Alberta. Send condolences at www.mbfunerals.com.