Obituaries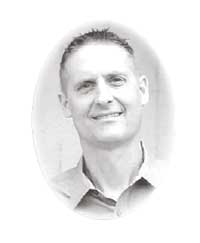 ADAMS, Trevor Donald
May 24, 1971 - April 6, 2015

It is with much sadness that we share the news of the death of our beloved son Trevor. He died with his family by his side at the Tom Baker Cancer Centre on April 6, 2015. Trevor will be dearly remembered by his parents, Don & Linda, his wife Althea and sons Gregory and Coulbourn (Coulby), his brother Scott and his wife Jan and their children, Emily, Frannie and Rowan, his twin brother Brett and his wife Terra and their children Amy, Jack and Sam. He was predeceased by his infant brother Gregory (1974) and his sister Sandra (2010). Trevor grew up in the Munson Community and attended Morrin School before going on to earn a degree in Business at the University of Alberta in Edmonton. He touched the lives of many with his keen sense of humor, even as he fought leukemia over the last 14 months. His brave battle touched and inspired us all. His competitive nature was evident in whatever he did, be it sports, board games or family fun. Golf was his passion and he encouraged his little boys to follow in his footsteps. Trevor will be missed so very much. A celebration of Trevor's life was held April 10 in Calgary, Alberta. One of Trevor's final wishes for all of us was "Always Look at the Bright Side of Life".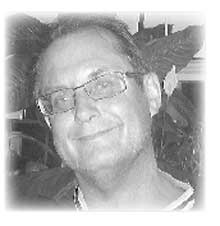 Robert Jerome Edwards (Bob, Goose)

July 24, 1965 – April 6, 2015
Bob Edwards passed away on April 6 with family at his side. He was born on July 24, 1965 in Drumheller where he spent all of his life. Bob attended St. Anthony's School and the Drumheller Composite High School. He was an avid sportsman - playing volleyball, hockey, baseball (with the Yavis Prop Room Flyers), and was a Toronto Maple Leafs and Edmonton Eskimos fan. Bob worked doing seismic and installing satellite dishes and spent many years working at W. Ralston. He was pre-deceased by his parents (James and Geraldine Edwards), and brother John. Left to mourn are his siblings - Dean (Lori), Laurie, Pat (Mike Jorgensen), and Pete, and their children Michelle (Ryan Doupe), Jasmine (David Stoesz), Elizabeth, Katrina (Clint Kornaga), James, Deonna, Myenna, Teri, Maia (Shane Mayea); and great nieces and nephews Nathaniel, Natalie, Grant, Emily, Bailey, Gavin, and Shace. Bob was a fixture at Yavis' and will be greatly missed by all his friends. A Celebration of Bob's Life will be held at 1:00 p.m. on April 25 at Midland Hall. In Bob's memory, donations can be made to the Canadian Liver Foundation or the Drumheller Minor Baseball League. Gone too soon.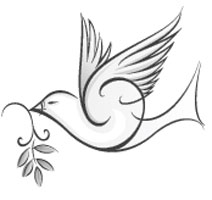 BURNETT, Margaret
April 5, 2015
Margaret Burnett of Drumheller passed away Sunday, April 5 in Continuing Care at the Drumheller Hospital. A memorial service will be held on Saturday, April 11 at the Alliance Church in Drumheller at 2:00 pm. Courtney-Winters Funeral Home is in charge of the arrangements.