Obituaries
Details

Published on

Wednesday, 13 May 2015 08:59

Written by Sales Department | © DrumhellerMail.com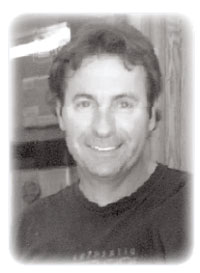 SVATOS, Kelly Dean
December 17, 1960- May 8, 2015

We would like to express with great sadness the sudden passing of our dearly loved brother. Kelly is survived by his father Ralph, his brothers Graham, Don, Gary, Jerry (his wife Nancy and their children Ryan & Jessica) and Kelly's sister Sandra. He was predeceased by his mother Verna and his brother Douglas. All of us who knew and loved Kelly recognize his zest for living life to the fullest. He loved motorcycle riding, travelling and his job as a mechanic. Kelly was always up for a challenge, an adventure, or a dare. He enjoyed a "lively debate" with friends, family and co-workers. Above all, Kelly was a good person who was deeply loved by his family and friends. At Kelly's request there will not be a funeral. His quote was "I just want people to party and have a good time when I go."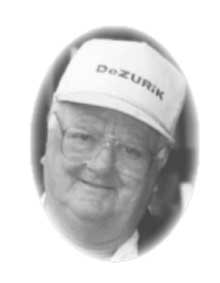 HUME, Calvin Alexander
December 19, 1927 – May 1, 2015
Cal Hume died peacefully at the Drumheller Health Centre after an extended illness. While under the excellent care of the dedicated staff, Cal was surrounded by his loved ones during his final weeks. Born in Hardisty, Alberta, Cal's family moved to East Coulee to work in the coal mines. It's there, as a young man, he met the love of his life, Marie McFarlane. They married, and would have celebrated their 65th wedding anniversary this June. Cal the milkman spent years in the service of Brown's Dairy, delivering right to the doorstep, and then to stores and restaurants in Drumheller and surrounding area. Before that, he delivered groceries in East Coulee, and worked at the Commander Coal Mine. Cal is survived by his wife, Marie, his children Pat Hume (Diana) of Creelman, Saskatchewan, Penny Jarina (Joe) of Sparwood, BC, Terry Hume (Shelly) of Sparwood, BC, and Lynn Green (Mike) of Orangeville, Ontario, his sister, Doreen Ramsay of Calgary, and nine grandchildren, fifteen great grand-children, and numerous nieces and nephews. In lieu of flowers, please send donations to Drumheller Elks Lodge #54, Box 2260, Drumheller, or to the charity of your choice. A memorial service will be held at the Midland Hall at 2 PM on Saturday, May 16.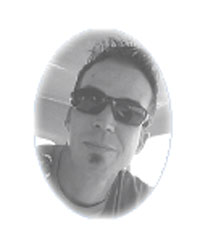 CLIFTON, James (Jamie) Wayne
May 15, 1980 - April 26, 2015
James (Jamie) Wayne Clifton, beloved father of Gavin Clifton, son of Dale & Janet Clifton passed away suddenly April 26, 2015 in Drumheller, Alberta at the age of 34 years. Jamie was born May 15, 1980 in Raymond, Alberta. He was raised in Hays, Alberta, where he was active in basketball and Volleyball. Jamie was a part of the Hays 4-H Beef Club, he completed high school in Vauxhall, Alberta. Jamie had many different jobs and hobbies, and came to find that he loved construction and moved to Drumheller to continue his career. Jamie is survived by his son, Gavin, parents, Dale & Janet, brother, Randy (Susanne) Brauer, sisters, Wendy Fox, Shawna (Don) Tanner, grandmothers', May Clifton and Beth Kesler, his loving partner Jeanine and her son Aden, as well as numerous aunts, uncles, nieces and nephews and cousins. Jamie was predeceased by his Grandfathers', George Clifton and Reg Kesler, as well as his Aunt Kathy Wolfer. A service of Remembrance will be held on Saturday May 2, 2015 at 1:00 P.M. from The Hays Community Hall, Hays, Alberta. Courtney-Winter's Funeral Homes are in care of the arrangements.