Obituaries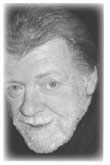 Kochan, Michael Harry "RED"
March 9, 1943 - May 8, 2014
Dad passed away, surrounded by family at the Drumheller Hospital on Thursday, May 8, 2014. He will be lovingly remembered by; his children Terri (Mike) Bassie, Michael (Michelle) Kochan, grandchildren: Kimberly (Cody) Bassie, Nicole Bassie, and the apple of his eye, great grandson Cache Kelm, sister Donna (Dave) Sengaus, many nephews and nieces, as well as special friends Tracy and Skylar. Dad was predeceased by; his parents Harry and Stephie Kochan and by his brother Barry Curtis. Dad was born in Cudworth, Saskatchewan, and came to Alberta (Rumsey & Morrin) in his early teens. Dad started working on the railroad at the age of 16; he went on to construction and oilfield work before finding his long time job at the ALCB. After many years there, he managed his own liquor store until retirement. Dad loved his yard and flowers and was meticulous about it. He was also an avid sports fan and was a Toronto Maple Leafs # 1 fan. Dad especially loved music, he always had it playing and often singing along. Dad loved his friends and family and enjoyed spending time with both. He will be missed. A Funeral Service will be held at 2:00 P.M., on Wednesday, May 14, 2014, at Courtney-Winters Funeral Home, 199-2nd Street West, Drumheller, Alberta, with Harold Hunter officiating. In lieu of flowers, donations may be made to The Kidney Foundation of Canada 6007 1 A Street S.W. Calgary, AB T2H 0G5.
Wilton, Frances Mable (nee Campbell)
Frances Wilton passed away Friday, May 9, 2014 at the Drumheller Hospital surrounded by her family. Frances was pre-deceased by her husband James (Jim), and sons David and Darrell. She is survived by her children Carol (Mahoney), Allan, Don, Brian, Debbie (Schinnour), Mike and families. A celebration of Frances' life is being planned and details will follow.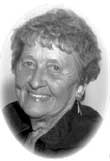 Johnson, Leona Jane (SIGMUND)
OCTOBER 30, 1937 - MAY 9, 2014
Leona Jane Sigmund was born on October 30, 1937 to Art and Lydia Sigmund. Leona married the love of her life, Glenn Johnson, in 1957. They farmed north east of Carbon for 57 years. Leona was a jack of all trades. Although she was unable to read a note of music she could pick up nearly any stringed instrument and blow anyone away with her talent. She enjoyed gardening, sewing, was an expert crafter and baked the best bread in the world. Like most farm wives, she was great at multitasking and could juggle helping in the field, cooking meals while raising her four children. Leona and Glenn found many new friends over the last 26 years, while wintering in the U.S, and enjoyed spending time with them. She is survived by; husband Glenn, 4 children Brenda (Barry), Terry (Tara), Sandra, Darrel, 7 grandchildren, 1 great grandchild, 2 sisters Vivian Ryan and Carolyn (Lloyd) Paget, brother-in-law Lyle Johnson and numerous nieces and nephews. She is predeceased by her sister Eileen Sigmund. She was called home suddenly on May 9th 2014, and will be greatly missed by all that knew her. A Memorial Service was held at 2:00 P.M., on Tuesday, May 13, 2014, with Harold Hunter officiating. In lieu of flowers please; donate to Alzheimer Society Alberta and Northwest Territories 10531 Kingsway Avenue Edmonton, AB T5H 4K1. Courtney-Winters Funeral Home entrusted with arrangements (403 823 2666).