Obituaries

Foster, Rose Marie
May 20, 1967, Calgary - June 8, 2014, Drumheller
Rose Marie Foster was born and raised in Calgary, AB but was called to the country life as a young adult where she spent her days as an active member of the Drumheller community, volunteering and brightening the days of her many friends with her vibrant smile and unique brand of humour. With the help of her loving spouse of 17 years and her supportive sponsor Tom Ashmore, she maintained her sobriety for 14 years and remained a true inspiration to the people of her group facing the same tough battle. On June 8, 2014 her beautiful spirit left this stage for the next, leaving behind fond memories of her stubborn strength and kind heart. She is survived by her daughter Amber May, son DJ and common law husband Mike Cherpak. Service will be held Monday, June 16 at 2:00 p.m. at Courtney Winters Funeral Chapel. Interment to follow at Munson Cemetery.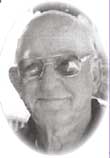 Calon, Frank George
July 11, 1930 - June 7, 2014
Frank Calon was rewarded on Saturday evening, June 7, for a life well lived and one in which he was much loved. Frank was born in Drumheller, Alberta on July 11, 1930, one of nine children of Edward and Celestine Calon. In 1952, while at art school in Calgary, Frank met and later married the love of his life, Louise Grant, who was just beginning her teaching career. The call of the farm beckoned this happy young couple and Frank and Louise moved to the Michichi area where Frank farmed for over forty years.
Frank was an extremely talented individual. His skills included a vast array of both intellectual and practical knowledge, as well as artistic gifts. Frank's beautiful landscape paintings grace the homes of many and will live on as a testimony to his notable talent. Also, Frank's unique sense of humour and fun will always be remembered by his children and grandchildren, and so many others who knew him. Finally, there was not an individual with a better work ethic than Frank. His family, his church and the community benefitted greatly from his dedication to service for the benefit of others.
Frank is survived by his twin sisters, Celestine and Anne and his brother, Paul. His seven children and 13 grandchildren - Kathleen and Brad Diggens and their daughters, Melissa (Mike), Jennifer, Samantha. Danny and Janne Calon and their children Dara, Jacy, Kara, Jakub. Joanne Zebedee and her daughter Jamie (Paul). Patty Calon and Christopher Patience. Connie and Dan Cabrera and their son Logan. Wendy and Tim Dyck and their sons Joseph (Stacey), Travis and great grandson Franko. Mary and Aaron Dommasch and their children Hillary and Doug.
Special thanks to the "McDonald's Coffee Club" in Drumheller and all the friends of Frank who supported him after the loss of his beloved wife, Louise eight years ago. We are joyful that Dad is now with Mom. A big thank you is also extended to the staff at the Drumheller Hospital and the Southwood Hospice in Calgary. A prayer service will be held at Courtney-Winter's Funeral Home on the evening of June 11 at 7 p.m. and a memorial mass in honour of Frank's life will be celebrated at St. Anthony's Parish in Drumheller on June 12 at 1 p.m. Donations may be made to the charity of choice.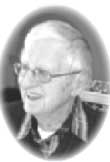 Kohsel, Albert Christian
March 7, 1909 – May 26, 2014
Albert passed away at Drumheller Continuing Care surrounded by his loving family. Celebrating his 105th birthday in March, we were truly blessed to have had him with us this long. We will miss that twinkle in his eye, his smile, the extended hand for a handshake, and also that whistle that beckoned your attention.
Albert was born in Sindal, Denmark and immigrated to Canada by ship in 1927 at the age of 18. He became a Canadian citizen of which he was very proud. He made his way to the Craigmyle area where his uncle, Walter Norgard lived. In July 1940 he married Ada Thompson. They purchased some land and farmed in the Victor/Delia area for 37 years, where they raised their family and were involved in the community. On the farm he enjoyed reading, singing, snowmobiling, and bird hunting, In 1974 they retired to Drumheller where Dad was kept busy enjoying coffee and visiting with friends, gardening, riding his bicycle, fishing, and travelling in the motorhome with Mom. He also made some trips "home" to Denmark with his children.
In between the coffee breaks he delivered cars to dealerships and toured people around Drumheller showing them the local attractions. He held office in different organizations: Delia Seed Cleaning Plant, Delia Co-op, Hussar Propane Association, and Craigmyle Credit Union. He was also a Mason in the Delia chapter. In 2004 they moved from their home to the Sunshine Lodge, and in 2010 Dad moved to Continuing Care until his passing. Dad's positive outlook helped him transition through each chapter of his life.
He is survived by his children, Andrew (Carol) Kohsel, Karen (Gordon) Prichard, Elaine (Ray) Gordon, and Beverley Schooler; grandchildren Albert Gascal, Julianne (Bob) Behan, Shelley Badowich, Yvonne Bishop, Stephen (Johanna) Gordon, and Krista (Joel) Schroeder and their families; brother-in-law Wilson Thompson and sister-in-law Mavis Thompson. He is also survived by Danish relatives. He was predeceased by Ada, his wife of 70 years, son-in-law Don Schooler, sisters/brothers-in-law Ella (Aage) Christianson and Gudren (Fricka) Jensen, Jim (Lois) Thompson, Sam (Ruth) (Viola) Thompson, Cecil Thompson, and Maxine Thompson.
A Memorial Service was held on May 30, 2014 at the Delia Community Centre with Betty Warrington of Hanna officiating.
If friends so desire, donations may be made in Albert's memory to a charity of their choice. Alternatives' Funeral & Cremation Services of Airdrie were in charge of arrangements.
Thank you to all the medical staff and 'worldly angels' at Drumheller Continuing Care for the wonderful care given to Albert and his family. Thank you also to those who assisted the family in any way; confirming the old adage, ' there is nothing like strength and support of friends and community.'