Obituaries
Details

Published on

Wednesday, 27 May 2015 10:48

Written by Sales Department | © DrumhellerMail.com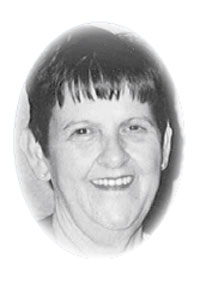 JURREIT, Angelina Marie
(nee DeBernardo)
September 3, 1943 - April 27, 2015

Angie was born in Drumheller, Alberta, resided in Calgary, Alberta for several years and then moved to Kamloops, British Columbia in 1969 after her marriage to Bill. She moved to Dawson Creek in March 2015 to spend time with her family while she could. As she loved food and people, Angie worked in the food industry most of her life. She made many good friends along the way, working at The Bay and Thompson River University in the food department. Angie's favorite pastime was gambling, she loved cards, slots and Lady Luck. Often she would go on gambling trips and spend many hours with her friends at the Casino. Her smiling face and witty sense of humor was always a welcome sight. In February 2014 Angie was elated when she became a great-grandma; her face would light up whenever her great-granddaughter would visit. She loved family, laughter and life. Angie was predeceased by her parents; Herman and Marie DeBernardo and grandparents; Roger and Denise Ragon. Angie is survived by her loving husband, Bill, daughter; Melody (Spike), grandchildren; Vanessa (Kelly), Kamen (Jessie), VeraRay (Andrew), Katie (Darryl), great-granddaughter, Kinsley; her loyal little dog; Benny, several relatives and many good friends. Angie's family would like to extend a heartfelt thank you to all of the Kamloops and Dawson Creek medical staff who cared for Angie as well as to friends and family for their support, prayers and well wishes. Angie passed away on Monday, April 27, 2015 in Dawson Creek at the age of 71 years with her family by her side. With respect to Angie's wishes, no formal funeral service will be held. For friends so wishing, donations may be made in memory of Angie to the local SPCA, as she loved animals. Very Respectfully Reynars Funeral Home & Crematorium.
Details

Published on

Wednesday, 27 May 2015 10:46

Written by Sales Department | © DrumhellerMail.com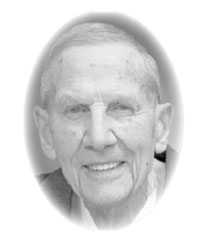 NIXON, David Albert
May 1, 1924 - May 11, 2015

David Albert Nixon was born May 1, 1924 in Craigmyle, Alberta and passed away peacefully in Stettler on May 11, 2015 at the age of 91. He was raised in the Craigmyle and Byemoor areas. In March of 1943, he enlisted in the Air Force where he was an airframe mechanic. In June 1945 he was given a honourable discharge. Dave and Betty (Myers) were married on April 10, 1946. They worked near Hanna on a farm until they bought land at Byemoor. This is where they farmed and raised their family. He was active in the Community, the Anglican Church, 4-H, and the Alberta Dairy Pool. He leaves to mourn his wife of 69 years Betty; four sons, Wayne and Loree Nixon (Donalda), Dale and Carol Nixon (Stettler), Terry and Anne Nixon (Stettler), and Dave and Lynne Nixon (Byemoor), who now farm the land that Dave Sr. farmed; three daughters, Pat and Stan Hansen (Delia), Linda and Larry Norlie (Craigmyle) and Wanda and Don Wilkie (Big Valley). He will be greatly missed by twenty three grandchildren and their families; forty four great grandchildren; and four great-great grandchildren. One sister, Amy (Frank) Bates and sisters-in-law, Isabel Nixon and LaVonne Nixon. He was predeceased by his parents; five brothers; three sisters; a son-in-law and one grandson. Funeral services were held at the Byemoor Community Hall on Saturday, May 16, 2015 with Reverend Carolyn Langford officiating, interment took place at the Byemoor Cemetery. He was a hardworking man who lived a full, happy, and honourable life. Donations in Dave's memory may be made to the Byemoor Community Club or a charity of your choice. Brennen Funeral Home and Cremation Services – Stettler, entrusted with the care and arrangements. Box 193, Stettler, Alberta T0C 2L0. 4819 – 49th St. 403-742-3315.
Details

Published on

Wednesday, 27 May 2015 10:44

Written by Sales Department | © DrumhellerMail.com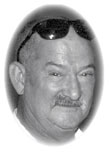 CONNELLY, Ronald Douglas
1947-2015
Celebration of life for Ronald Douglas Connelly will be held on Saturday, May 30, 2015 at the Newcastle Hall in Drumheller, AB from 2:00 pm to 4:00 pm. Lunch will be served.