Obituaries

AIELLO, Dr. Albert (Brummy) Leonard
August 11, 1910 - November 12, 2014
Dr. Albert (Brummy) Leonard Aiello, age 104, of Drumheller, AB, passed away on Tuesday, November 12, 2014 at Drumheller Continuing Care Centre. Brummy was a devout Catholic who was dedicated to his medical profession and treated and acknowledged everyone he met with a smile and genuine interest. He had an incredible zest for life and a "quick wit" and sarcasm that entertained us all and definitely kept us on our toes. Brummy will be deeply missed by his whole family and was greatly admired and respected by family, friends, colleagues and the community as a whole. Born in Fernie, BC on August 11, 1910 to Joseph and Justina Aiello, he was the oldest of four children. Brummy was proud to call Fernie home as he had so many wonderful memories and adventures growing up there. It was always a special place for him and his family to return to and spend summer vacations. The mention of Fernie would prompt a special twinkle in his eye and inevitably end in one of Brummy's many stories. Brummy graduated high school from a private boys' boarding school in Vancouver and then went on to attend and graduate from Medical school at the University of Alberta. In 1939, Brummy moved to Drumheller and took a temporary summer position in the practice of Drs. T.R. and Doug Ross. This temporary position led to a life-long commitment to the Drumheller community and surrounding areas. In 1948, he married his life-long love, Margaret Ann Brown of Drumheller, and moved to Chicago for two years where he attended St. Luke's Hospital and graduated with his anesthesiology specialty. He and Margaret returned to Drumheller, where they settled and raised their family. Brummy went into private practice, was part of the creation of the Drumheller Associated Physicians and was instrumental in the building of the Drumheller Medical Clinic. During these years, Brummy was very community and sports minded. When he was not at the Clinic, hospital, or on house calls, he curled, played tennis, fly fished, hunted game birds, walked the dog and of course had a passion for golf. His last golf game was at the age of 99 on a warm, cloudless October afternoon. Brummy was a member of St. Anthony's Roman Catholic Church, was on the first Board of St. Anthony's School, the longest living member of the Knights of Columbus, a founding member of Drumheller Kinsmen, was on the Hospital Board, an Honorary member of the Drumheller Fire Department and a member of the Drumheller K-40 Club. He was a long time member, instructor, and once the President of the Dinosaur Trail Golf and Country Club. He often mentioned how he helped plant trees along the fairways of that golf course. For many years Brummy's constant companion was a Labrador Retriever; brown, yellow or black, he had them all - Toffee, Kip and Sam. He truly had a special bond with each one and was devoted to their daily walks. After retirement, Brummy and Margaret spent many special times with Margaret's sister, Bunty and her husband, John Bell, which included annual spring golf trips to California and fall trips to the Okanagan or Brooks for pheasant season. They also travelled with other dear friends, the Cardamones, Shapiros and Ross's. Brummy is survived by sons Peter (Rilda), Calgary; Christopher (Chip), Drumheller; Martin (Kathy Matheson), Calgary; and daughters Justine Roche, Calgary, Marian, Calgary; his "Favorite" grandchildren, Robyn and Thomas, both of Calgary; and several nieces, nephews, grand and great-grand nieces and nephews. Besides his parents, Brummy was predeceased by his wife Margaret Aiello, brother Emil (Shorty), and sisters Eleanor and Evelyn, and many other cherished family members and friends. The family would like to extend a very special thank-you to the nursing staff of Hillview, Hanna and Drumheller Continuing Care for their personal attention and genuine care for Brummy – you know who you are! A Prayer service will take place on Monday, November 17, 2014 at 7:00 p.m. and the Funeral Mass will be held on Tuesday, November 18, 2014 at 11:00 a.m. Both at St. Anthony's Roman Catholic Church in Drumheller. Donations in Brummy's memory may be made to the Drumheller District Seniors Foundation, the Drumheller District Humane Society or a charity of your choice.

DAIGNAULT, Hector Adolphe
It is with deep sadness we announce the passing of Hector Adolphe Daignault on November 2, 2014 at the Drumheller Health Centre. Hector was deeply loved by his family and friends. He is survived by his wife Beverley, sons Allan (Sheree), Robert, Byron (Jena), 9 granddaughters; Melani, Fiachra, Mariah, Jordan, Katarina, Shelby, Kyaira, Chayna, 1 great granddaughter; Vania, 1 great grandson Eric, 1 brother; Alfred, and numerous nieces and nephews. Hector was predeceased by his parents John and Eva, 2 sisters; Theresa and Francis, 4 brothers; Paul, Art, Armand, Johnny, and one son Glenn. Hector loved playing his guitar and singing with his brothers. Through his music Hector brought joy to himself and to his family and friends. He had a strong personal faith and loved his God Jehovah. He also had a future hope of resurrection to life on an earth absent of all wickedness and suffering. If you would like to learn more about Hector's hope for the future please visit jw.org. The family would like to thank from the bottom their hearts Dr. Neffgen as well as all the exceptional nurses who cared for him.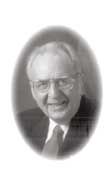 BRYANT, Dr. Philip Sidney
August 12, 1930 - November 4, 2014
With much sadness the family of Philip (Phil, Dr. Phil) Bryant announce his passing. Phil, during his lifetime wore many hats, some which we may miss. To name a few, he was a son, brother, brother-in-law, husband, father, grandfather, uncle to many, faithful and loyal friend to extended family, a mentor. Phil was a Dr. of Veterinary Medicine, Mayor, Councillor, Reeve, Mason, Rotarian, Elks member, Historian, Poet, Author, Carpenter, Craftsman only to name a few. His accomplishments were many though he always remained humble. Phil took great pride in his family and their accomplishments in life. Always vigilant, never critical, but always supportive of any and all endeavours his wife, children and grandchildren chose to embark upon. Phil loved to kibitz, and his sense of humour and quick wit were always a surprise to us all. He was a keen learner, a seeker of knowledge and to that end in later years he took up the computer and produced a book of poems, and a novel for family and friends. Phil loved sports. He was in total control of the remote. In later years it would make his whole day when he could watch baseball, hockey, curling, soccer, football, golf and the news all at one time. The past few years were fraught with many health issues. He never once complained, but accepted his lot with much dignity. He so enjoyed joining his friends at the Pioneer Trail Centre each morning for coffee, visits and some really mean games of smear. Phil was an ardent chess player and he loved nothing more than to challenge his sons and grandsons to a good game. He also enjoyed a good game of pool, even making his own pool cues. At home there was nothing he loved better than having friends and family come for dinner, and immediately after participate in crib and board games. We are forever grateful to his friends at the Pioneer Trail Centre and those who came to visit him at home, you all helped make his journey with ill health so much easier to bear. Phil is survived by his wife, Jane, his children and grandchildren, son Drew and wife Marilyn, daughter, Charlotte and grandson, Lance, son Aaron and wife Debbie and grandchildren Jessica and Justin. Phil is also survived by his long time friend, Elaine Johnson who will be forever grateful for his love and support of her family and friends. Phil is also survived by his sister and husband, Phyllis and Tim Kooistra, adopted sisters, Myrna Carrier, and Imelda Kurik, sisters-in-law, Nel, Sue and Rachael. Phil was predeceased by his parents and brothers, Fred (Marjorie), Donald (Eleanor), brothers Les and Harry - Harry passing away one month to the day prior to Phil's passing. Phil is also survived by a wealth of life long friends from college days in Guelph and from his veterinary days in Bow Island and Drumheller. Phil's passing has left a void in our lives, but we will all fill that void in time with all the wonderful memories and experiences we have had the privilege of enjoying over his long lifetime. At Phil's request, there will be no memorial service. In lieu of flowers, Phil's wish would be to pay it forward and do a good deed for someone in need, and always remember to hug your loved ones. The family wishes to thank Dr. Kuschke, Dr. Neffgen and Dr. Dayo and nurses and staff at Drumheller Hospital for their kindness and care during this difficult time. Also thank you to EMS and Drumheller Ambulance for their prompt, kind and considerate care of Phil during his trips to the hospital most especially his last trip which was very traumatic. Phil penned the following poem for his book of poems. This poem was used at his late brother Harry's funeral. We felt it only appropriate that it should be enjoyed by all:
Moving On
The end is near, but have no fear
No time to mourn
No time to cry
I leave in peace, with earth and sky
Life is lived
Decisions made, but the time is now,
The clock has chimed
I go with loving peace of mind
I now, venture out,
To travel, on the river's road
Where only currents, set the mode
I'll voyage long
I'll make my way
Through this land of joy they did survey
I'll meet old friends, along the shore
And visit them
Just once more
When oceans reached
I will be free
To travel in eternity.
~ by Phil Bryant