Obituaries

Faechner, Harvey Edwin
August 15, 1928 - June 30, 2014
In loving memory of Harvey Faechner; God gave him life on August 15, 1928 and called him home on June 30, 2014. Lovingly remembered by his children, Ty of Sherwood Park, Alberta, Clayton of Surrey, British Columbia and Randal of Androssan; five grandchildren and three great-grandchildren. Harvey was predeceased by his siblings Bertha, Annie, Edna, Dan, Bill and Herb. Dad was born in Hanna, Alberta and married Iris Fano June 23, 1951. They started farming in Craigmyle area shortly thereafter in 1951. He and mom were blessed with three sons. Dad's passion was farming. He continued to be a part of the farm along with mom working for sixty two years. Additionally, Mom and Dad celebrated their 63rd wedding anniversary last week. Dad was also a big part of the Craigmyle and Hanna communities volunteering for various service clubs and serving as part of the executive for many of those organizations. Dad was active until he was admitted to the Hanna Care Center a couple of weeks ago. Dad passed away at the age of 85 years of age. The Faechner family would like to say a special thank you to the care givers at the Hanna Care Center for their wonderful care of Harvey in the last days of his life. We were blessed to have Dad with us for so many years. He was happy to have Mom and his family's love and support during this difficult time. His faith and courage have been an inspiration for us and we thank God for the example he provided to his family and friends. Funeral Service was held at the Redeemer Lutheran Church, Hanna, Alberta, with Rev. Paul Warnock officiating. Interment followed in the Hanna Cemetery. If friends so desire donations may be made in Harvey's memory to Hanna Alliance Church, Box 140, Hanna, Alberta, T0J1P0 or charity of donor's choice. Funeral Arrangements Entrusted To Cathy Watts Heartland Funeral Services Hanna.www.heartlandfuneral services.com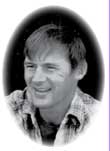 Folden, Larry Alfred
1944 - Drumheller, AB - 2014 - Calgary, AB
Larry passed away on June 29, 2014 at the age of 70 years. Larry grew up in a family of bricklayers, working on many projects throughout Alberta. He graduated with honors from Northern Alberta Institute of Technology. During his later career years he worked for several prominent companies in Calgary and area. Larry is survived by his son Grant of Calgary, his daughter Paula (Larry Phillips) of High River; grandchildren Kayne, Peyton and Quade Astra all of High River. His sisters; Kathy (Al) Sweet of Red Deer, Gaye Boe of Drumheller, brothers; Fred and Ross Langford, of Drumheller. Larry was predeceased by his mother Edith (1944), his father Irvine (1981), his adoptive mother Telma Langford (2004), and his adoptive father Roland Langford (1997). His sisters; Carmen Pattison (2001) and Geraldine Pickering (2011). Please forward condolences through www.hffs.com. If friends so desire, memorial tributes may be made directly to the Heart & Stroke Foundation of Alberta, 200, 119 – 14th Street N.W., Calgary, AB T2N 1Z6. Telephone: (403) 264-5549, www.heartandstroke.ca. Larry's family would like to thank the nursing staff at the Dr. Vernon Fanning Centre for the care they provided for Larry during his final years.

Stuber, James (Jim)
November 10, 1930 - July 1, 2014
It is with great sadness that we wish to announce the peaceful passing of James (Jim) Stuber, at the age of 83, on July 1, 2014 at the Drumheller Health Centre. Jim was born November 10, 1930 in Medicine Hat, Alberta and has resided in Drumheller for the past 55 years. James leaves to mourn his loving wife of 61 years, Loretta, his eldest son Stan (Janet) of Fort Saskatchewan, his only daughter Debora (James) Oranchuk of Edmonton, his youngest son Ken (Louise) of Edmonton and 6 grandchildren - Steven Stuber of Fort Saskatchewan, Kurtis and Scott Oranchuk of Edmonton, Tiana and Sara Stuber of Edmonton and Kyndra Stuber of Drayton Valley. James also leaves behind 6 sisters, numerous nieces and nephews, relatives and many wonderful friends and neighbors. James was predeceased by his only brother. Our family wishes to extend their gratitude and appreciation for the compassionate care given to Jim by Dr. Graham, the nurses, staff and volunteers of the Drumheller Continuing Care unit. In lieu of flowers donations can be made to the Drumheller and Area Health Foundation (Continuing Care) 351 9th Street NW, Drumheller, AB, T0J 0Y1. Memorial service to be held on Saturday July 5, 2014 at 2:00 p.m. at Elim Pentecostal Tabernacle Church, 245 3rd Street West with Pastor Daniel Dannhauer officiating. Jim will be deeply missed by all.