Obituaries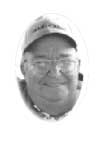 CASTONGUAY, Edmond
May 12, 1938 - February 28, 2015
It is with great sadness and very heavy hearts that our family announces the passing of our dear dad, grandpa and great grandpa, Edmond. He passed away unexpectedly on Saturday morning, Feb 28th at the Peter Lougheed Hospital. Dad was born May 12, 1938 in Rosetown, Sask. He grew up in Rosetown on the family farm with his parents and 3 sisters. Ed is survived by his son Joe (Shawna) and daughters, Corrine, Bonnee (Murray) and Sandra (Marty). The loves of his life were his grandchildren: Ron, Ryan, Shaun Collett, Nicole (Tyler), Lindsey and Brendan Shanks, Mitch and Jared Weymark, Cort and Rhylan Castonguay. He was blessed to have 2 great grandsons, Jayden and Noah Matthews. Dad is also survived by 2 sisters, Marie (Peter) and Lucy (Tom) as well as numerous nieces and nephews. Dad will be dearly missed by his special friend Lena Kuntz. Welcoming dad to heaven with open arms is our beloved mom, Norma who we lost in 2006. Dad grew up on the family farm outside of Rosetown. Due to health issues he was not able to continue farming after his father passed away. His career path took him not too far from the farming industry as he was employed by Federated Co-op in the Agro department. This brought him and mom to Drumheller with 3 small daughters. Their family was complete when their son Joseph arrived. They lived in Drumheller and raised their family where dad curled, had a position on the Catholic School Board, was very active in the Knights of Columbus and K40. Dad retired in 1986. He and mom spent many winters together in Arizona where they made many more friends enjoying retirement to the fullest. He loved to spend many hours watching his grandsons play hockey and baseball. He was their biggest fan!! He also loved to watch Rhylan perform in music festival and sing in various events. He had a soft, kind heart and a big smile. He was a quiet man who knew what was important - family was the most important part of dad's life. Anyone who knew dad knew that about him. We will miss him but take comfort in knowing he is with mom. Prayers will be held Thursday, March 5 at 7:00 p.m. at St. Anthony's Catholic Church. Funeral mass will be Friday, March 6th at 11:00 a.m. In lieu of flowers, in honor of Dads memory donations welcomed to Drumheller Minor Hockey.

ROES, Andreas (Andy) James
February 28, 2015
Andreas James Roes of Dorothy, beloved husband of Sheena Roes, passed away peacefully on February 28, 2015 at the age of 70 years. A Celebration of the life of Andreas (Andy), James Roes is to be held at the Homestead Coulée Community Centre on March 7th from: 2:00 - 5:00 p.m. Speeches and stories begin at 2:30. Please bring your memories to share. If desired, a donation can be made to the Alberta Children's Hospital in lieu of flowers.

Samay, Anne (nee Gombos)
June 18, 1924 in Czech Republic - February 18, 2015 in Drumheller, Alberta
Anne immigrated to Canada from the Czech Republic at the age of fourteen with her mother Anna and brother Michael to join their father making East Coulee their new home where her father worked in the coal mines. She met Frank Samay while working as a nanny in Shaughnessy, AB. They married on October 26, 1946. Throughout their married life, they lived in Shaughnessy, East Coulee, Saskatoon and then back to Drumheller in their retirement years. Anne passed away in Continuing Care at the Drumheller Hospital with her daughters Marge and Lynn and granddaughter Janet by her side. Anne is survived by her daughter Marjorie (Clayton) Schrock, son Larry (Kathy) Samay, and Lynn Sonstelie (Doug Howdle) and nine grandchildren and nine great grandchildren. Anne was predeceased by her parents George and Anne Gombos, her brother Michael and her beloved husband Frank. A Funeral Service was held on Tuesday, February 24, 2015 with Father Fernando Genogaling officiating Courtney-Winters Funeral Home entrusted with arrangements.