Obituaries
Details

Published on

Thursday, 18 June 2015 13:52

Written by Sales Department | © DrumhellerMail.com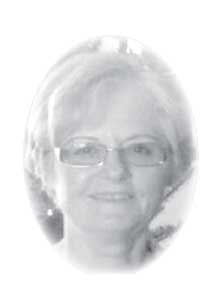 WALKER, Grace Anna
July 15, 1951 - June 15, 2015
Gleichen, AB
It is with deep sadness that we announce the passing of Grace Anna Walker on June 15, 2015. Grace was born in Drumheller, Alberta on July 15, 1951 to Ingeborg and Peter Koustrup of Dalum. Grace is survived by her loving husband Bruce, her son Jim (along with his wife Sarah and their children; Camille, Reece and Dane), daughters Carolyn and Marjorie, her mother Ingeborg and siblings Linda, David and Carol. Her kind heart and beautiful soul will be missed immensely. Special thanks to the staff at the Strathmore Hospital, especially Elwin, Monica, Gloria and Mary. Thank you for taking such special care of Grace. In lieu of flowers, the family would be very appreciative of donations to the Palliative Care Consult Service, who ensured Grace's comfort during her stay in the hospital and provided the family with unwavering support. Donations can be made in Grace's name to the Sheep River Health Trust (Okotoks Health and Wellness Centre, 11 Cimarron Common, Okotoks, AB, T1S 2E9, 403-995-5400). A memorial service will be held on Monday, June 22 at St. Andrew's Anglican Church (Gleichen) at 1:30 p.m. To send condolences, please visit Grace's obituary at www.wheatlandfuneralhome.ca.
Details

Published on

Wednesday, 10 June 2015 00:00

Written by Sales Department | © DrumhellerMail.com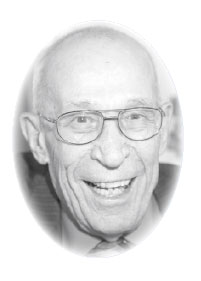 BRAUNBERGER, C.G. (Buck)
August 3, 1924 - May 31, 2015

C.G. (Buck) Braunberger passed away peacefully at the Drumheller Health Centre on May 31, 2015 in his 91st year. Born in Drumheller on August 3, 1924, Buck was the youngest of 3 sons born to Frederick and Gertrude Braunberger. He grew up on the farm near Horseshoe Canyon, attended the local one room school and went on to high school in Drumheller. As a young man Buck tried various jobs including driving truck and working at the Midland mine. He found his true vocation when he began carpentry/woodworking at Drumheller Woodworks where he did mill work, manufacturing and installing doors and windows in many houses and buildings in and around Drumheller. He then went on to house and building construction, finish carpentry, cabinet and furniture making. Buck was a fine craftsman and his work has stood the test of time. He met Thelma Jensen in 1944 and they were married June 18, 1947. In 1957 they moved out to the farm and Buck began farming full time. He would farm in the Horseshoe Canyon/Churchill area for 40 years until retiring in 1997. Buck and Thelma moved to Drumheller in 1993 and Buck moved to the Sunshine Lodge in 2013 where he resided until his passing. Over the years Buck volunteered his time to many organizations; he was a board member of the United Grain Growers local, Rosebud Gas Co-op, served as treasurer of the Drumheller Ski Club and had volunteered with minor hockey. For many years Buck was an avid curler, was a longtime member of the horseshoe club and during retirement was active with the Pioneer Trail Society where Buck could often be seen playing pool. He was known for his carpentry/woodworking which he enjoyed doing until he moved to the Sunshine Lodge. He particularly liked working on the lathe and incorporated turnings into many of his projects. Buck was also known for his sense of humor and for playing the odd practical joke. Buck was predeceased by his wife Thelma in 2006, his parents Frederick and Gertrude, brothers Lester and Henry and sister-in-law Louise. He is survived by his son Wayne (Lily), sister-in-law Lucille Braunberger and cousin Adeline (Jim) Dougherty, as well as numerous nieces, nephews and cousins. At Buck's request there will be no funeral services. Flowers are gratefully declined. Memorial donations may be made to the Heart and Stroke Foundation or the Drumheller Area Health Foundation. Courtney-Winters Funeral Home entrusted with arrangements (403 823 2666).
Details

Published on

Wednesday, 10 June 2015 00:00

Written by Sales Department | © DrumhellerMail.com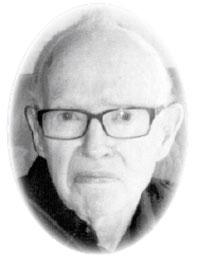 WULFF, Henry Charles Fred
June 4, 2015
Henry Charles Fred Wulff, beloved father, grandfather, and great grandfather, passed away in his sleep on Thursday, June 4, 2015 at the age of 88 years. He was predeceased in June 2010 by his wife, Joyce of 60 years, and in March 2015 by their son, Lawrence. He leaves to mourn his loss their children, William, Susan (Lawrence), Karen, David, Stephen, Rebecca, Shannon, Leslie; their families; a number of grandchildren and great grandchildren, and many friends. Married in Victoria in 1950, they moved to the Barrhead, AB area in 1961 where they pastored three churches at the same time. They moved back to BC again in 1971. Joyce and Hank both retired in Vernon, BC in September 1991, just 2.5 months before Henry's stroke in December. They moved to Delia, AB in 2000, a short return to Vernon for a year, again to Delia in 2007, finally to the Sunshine/Hillview Lodges in Drumheller, AB in 2009 where Joyce passed away in 2010. Henry moved into Continuing Care in Drumheller in 2010 where he passed. The family thanks the doctors and the staff of Continuing Care for the excellent care and comfort given to Henry for the term of his residency, and especially for the last month of his life. A Memorial Service will be held in Vernon, BC where he will be interred with his wife, Joyce. Messages of condolence may be left for the family at www.myalternatives.ca.