Obituaries

BULECHOWSKY, Glenn
July 22, 1954 - December 8, 2014
Loving partner, son, brother, father, grandfather and friend suddenly taken and very sadly missed by all in the Bulechowsky and Knudsvig families. Celebration of Glenn's life will be held at Knox United Church Saturday, December 20 at 1:00 p.m. Rev Heather Carlson officiating. Lunch to follow.
God saw you getting tired
when a cure was not to be
So He closed his arms
around you and whispered,
"Come to Me".
You didn't deserve what
you went through,
so He gave you a rest.
God's garden must be beautiful,
He only takes the best.
And when we saw you sleeping
so peaceful and free from pain,
we could not wish you back
to suffer that again.

CLEARY, Tom
November 10, 1953 - December 13, 2014
It is with great sadness
to announce the
sudden passing of
Tom "Toss" Cleary.
To honour Tall Tom's request,
there will be a private gathering for family and personal
friends at a later date.
~ Good Man ~
~ Good Drummer ~
~ Good Bye ~
Mrs. V. Cleary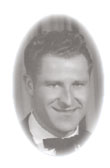 JOA, Harold J
February 21, 1933 - December 3, 2014
It is with profound sadness that the family of Harold Joa announce his passing on December 3rd, 2014 at the young age of 81 yrs. Dad was born in Lockwood Saskatchewan to Sarah and Adam Joa. He was to be the third youngest of his 12 siblings. Being raised on the farm is where his hard-working ethics were instilled and is what carried him on, throughout his entire life. He ventured out to find work at 16 years of age in Alberta. He ended up planting roots in Red Deer. Dad worked from anything as a laborer to an electrician. He prided in saying he was 'Jack of all Trades.' Dad was an avid fastball player in Red Deer and this is where he met the love of his life, Jayne (Quinney). They married in 1959 and soon their family grew with two children, Cheryl and Blair. Dad brought the family to Drumheller in 1968 where he took employment as a Corrections Officer at the Drumheller Institution. In his long years of service, dad received the highest honor of Commendation from Corrections Service of Canada for his courage in retaining control of the 1987 riot at the institution. His retirement was well earned in 1994. Dad was a hard-working, honest man who also took pleasure in his yard and growing the valley's best carrots. He loved his sports, to play, but mostly he loved cheering on his Saskatchewan Roughriders and the Calgary Flames. Dad was always counted on to help out a neighbor, wiring a house, lending a hand, to branding on a family farm. He was most proud of being a granddad to his two granddaughters, watching them grow each step at a time. Dad was a man of faith and believed in being honest and treated fairly. He was predeceased by his wife of 52 years, Jayne (2011). His siblings gone before him are; Art Joa, Norbert Joa, Ray Joa, Marie Edwards, Rita Edwards and Leonard Joa. Dad will be dearly missed by his daughter Cheryl (Martin) Elkes of Drumheller, precious granddaughters Shelby Elkes and Brinley Elkes both of Red Deer and his son Blair Joa of Drumheller. He also leaves behind, his siblings, Irene Sather of Moose Jaw, Saskatchewan, Helen Thompson of Regina, Saskatchewan. Mildred Anderson of Lacombe, Alberta, Gerry (Rose)Joa of Red Deer, Alberta and Pat (Nellie) Joa of Lethbridge, Alberta. His brother in law, Bruce (Margaret Ann) Quinney of Ottawa, Ont, sisters-in-law Margaret Finn of Ottawa, Ont, Susan (Allan) Stewart of Guelph, Ont, MaryLou Anderson, Ottawa Ont, and many nieces and nephews who will treasure many special memories of him. Memorial services will be held Thursday December 11 at 11 am at St. Anthony's Church. Luncheon to follow. Donations may be made in honour of Harold Joa to the Alzheimer's Society of Red Deer or Arthritis Society of Red Deer. Personal Alternatives of Airdrie are entrusted with arrangements.