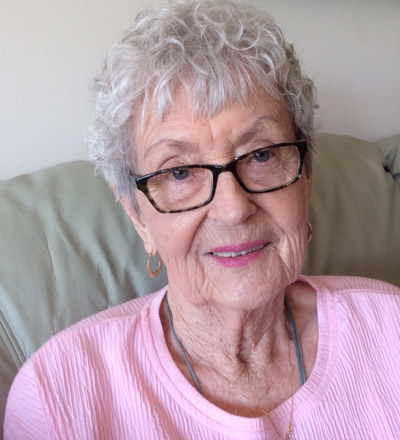 VON
Darlene Merle
September 10, 1929 - June 2, 2017
DARLENE MERLE VON Darlene passed away suddenly and peacefully June 2nd 2017 at Prince Of Peace Manor,
Calgary AB. Born September 10/1929. Darlene is survived by her Brother Lloyd Lang and wife Bev. Daughter Tracy-lee
Shannon and husband James Shannon,
Grandchildren and great-grandchildren, Melissa. Jesse Samuel and wife Melissa and their children Emily and Kylin. Son Greg Goudy and wife Christine Goudy, Grandchildren and great grandchildren, Chantelle & husband Tyler, Samantha, Amber and husband Nick, Brittany, Amanda, Tyler, Roman, great-granddaughters Rylence, Lexis, Madelyn, Cecilia, Hadley.