Obituaries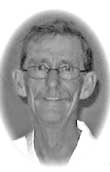 Bixby, Garry
1952 - MAY 28, 2014
Mr. Garry Bixby, of Drumheller, beloved husband of Marlene Bixby passed away peacefully surrounded by his loving family on May 28, 2014 at the age of 62 years.
Garry was born in 1952 to Lloyd and Ella Bixby, he was raised in Drumheller. Garry worked at the City of Drumheller for several years before moving on to the Drumheller Institution. There, Garry made many exceptional memories and formed friendships that he cherished very much.
Garry was a fan of all sports, especially his beloved "Toronto Blue Jays and the Edmonton Oilers". He loved to engage in conversations for hours discussing the Wide World of Sports. Garry enjoyed music immensely, and was a part of a few bands back in the day. No band was as important to him as being a part of The Bixby Band. He kept his guitar by his side always.
Garry was a devoted husband, father, grandfather, son, brother, uncle and friend, his two grandchildren were the "apple of his eye".
Garry was predeceased by his father, Lloyd Bixby.
Garry leaves to mourn his loving wife, Marlene, daughter, Crystal (Darcy) Schinnour, son, Darren Bixby, grandchildren, Mackenna and Dallyn Schinnour, mother, Ella Bixby, sisters, Eileen (Alex) Cysouw, Alma (Darryl) Gray, numerous nieces, nephews and a lifetime of friends.
A Celebration of Garry's Life will be held Thursday June 5, 2014 at 2:00 P.M. from the Church of the Nazarene with Mr. Todd Reinholt as celebrant. If friends so desire memorial donations may be made to the Canadian Cancer Society, Alberta/NWT Division, 200-325 Manning Road N.E., Calgary, Alberta, T2E 9Z9. Courtney-Winter's Funeral Homes are in care of the arrangements.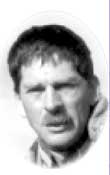 Schuett, Darrell B
MAY 31, 2014
Mr. Darrell B. Schuett was suddenly taken from us on May 31, 2014 in Drumheller, Alberta.
Darrell's family and friends request your presence on Saturday June 7, 2014 at the Rosedale Community Hall at 2:00 p.m. for a Celebration Of Life service.
In lieu of flowers memorial donations made in memory of Darrell to S.T.A.R.S. Air Ambulance, would be greatly appreciated.
Courtney-Winter's Funeral Homes are in care of the arrangements.
Kohsel, Albert
Albert Kohsel of Drumheller passed away Monday, May 26, 2014. A celebration of his life will be held Friday May 30, 2014 at the Delia Community Center