Obituaries

SHAMON, Leo
March 15, 1929 - February 20, 2013

Mr. Leo Shamon, beloved husband of the late Fran Shamon, passed away in Red Deer on Wednesday, February 20, 2013 at the age of 83 years. Leo Shamon was born March 15, 1929 in Revelstoke, British Columbia to Michel and Emily Shamon. He married Frances Daignault June 19, 1952. During his working life, he worked for 25 years for CPR Telecommunications where he learned Morse Code in Standard and International. He retired and moved his family to Drumheller in 1973 and worked in maintenance until he was 81 years old. He is predeceased by his wife Fran after 55 years of marriage. Leo is survived by two daughters, Debbie Shamon and Lynn Meeres (David), four grandchildren - Jocelyn, Jonah, Jared and Nathan; three great-grandchildren - Sebastian, Mathias, and Aidyn. He is also survived by one sister, Stephanie Georgini of Los Angeles, California, plus numerous nieces and nephews. Leo enjoyed gardening and growing different varieties of flowers and loved playing his mandolin. He had an excellent sense of humour. His devotion to his faith was unlimited, as it came first in his life. A memorial service for Leo was held in Drumheller on Saturday, February 23, 2013. Courtney-Winters Funeral Home in care of arrangements.

SHIELDS, John Graham
January 5, 1930 – February 17, 2013

John Graham Shields went home to be with the Lord on Sunday February 17, 2013 after a courageous battle with cancer. John is predeceased by his Dad, John and his mother Evelyn; sister Evangeline at the age of two and brother Bob. He is survived by his wife Merna; sons: John (Shelly) of Cochrane and Dave (Kim) of Okotoks; Daughters: Lynn Shields and Anna (Mike) Babcock of Innisfail; 19 grandchildren and 11 great grandchildren; brother Jim of Calgary; sisters: Martha Totzki of Calgary and Faith Kent of Rocky Mountain House. Celebration of Life will be held on Saturday March 2, 2013 at 1:00 pm at the Delia Community Centre. Donations may be offered to the Cowboy Chapter of Christian Athletes or the Gideons.
Condolences may be offered at www.hannafuneralchapel.com. (403) 854-4988.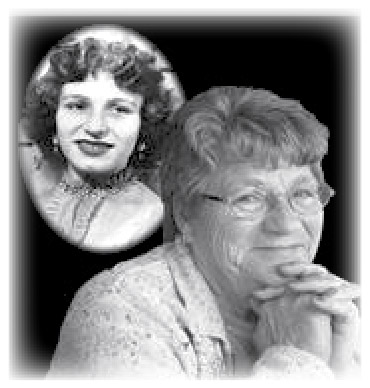 NAGY, Waltraud (Penny) Jolanda
September 4, 1936 - February 20, 2013

With heavy hearts we announce the passing of our beloved Mother/Grandmother/Great Grandmother after a courageous battle with cancer. Waltraud was born in Heidelberg, Germany to Hans and Karoline Gaberdiel and in 1951 she and her family immigrated to Canada. They first settled in Raymond, Alberta and later moved to Cochrane where her father worked for the CPR. Penny found work in a local coffee shop and her co-workers, finding it difficult to pronounce her first name, nicknamed her "Penny" (that was in the days when they earned their tips in pennies). Penny moved to Calgary and in 1955 she met and married Alexander Nagy Jr. After two years of making Calgary their home, they returned to Delia where they took over Alexander Jr's family farm and that was where they raised their family and built their lives for the next 50 years. She will be lovingly remembered by their five children; Cheryl (Frank), Wendy (Murray), Michele (Bruce), Roxanne (Greg) and Bryan (Karen). Penny loved everything about the outdoors and was a constant companion alongside Alex their entire married life. She enjoyed camping, bicycling, walking, was an excellent swimmer and loved to dance! She had a love for all animals and nursed many during her years on the farm. Her love for animals extended to her dear companion, Casey. They retired from farming in 2007 and made their retirement home in the Town of High River. Penny is survived by and will be lovingly remembered by her mother Karoline and her sisters Irene and Margarette and brother in law Steve as well as many nieces and nephews. She was predeceased by her husband Alexander Jr, her father Hans and her brother Edwin. Also left behind to mourn the loss of their Grandmother is Julianne (Marcos), Ryan (Mindy), Rick (Amanda), Kurtis (Amanda), Colin (Lindsay), Joel and Kyle. Through family stories, she will be remembered to her Great Grandchildren Quinton, Nico, Emma, Hallie, Gracy and Tasia. The family of Penny wish to extend heartfelt thanks to the many many people who made the final period of Mom's life special. We are not able to name everyone as the list would never end but you know who you are. Special thanks for the welcoming home and loving care given to Penny during the 9 months of her cancer treatments by her sister Irene and the never ending supply of fresh flowers in a beautifully decorated room by her niece Margaret, Oncologists Drs. Donald Morris and Richie Sinha and all the caring staff at the Tom Baker Center and the Calgary Foothills Hospital. Deepest thanks go out to the caring and gentle staff of the Southwood Hospice; Drs. Albuquerque and Kroll, the wonderful ladies at reception who always greeted us with welcome smiles and to the Management staff, and the many Nurses, LPN's, aides, caregivers and volunteers, all of whom treated Mom like a princess and made sure she was happy, safe, content and comfortable. To Pastor Priestap and to Sandra (at the Hospice) who gave their time offering Mom spiritual health. And to all the many friends and family who visited, wrote and sent prayers and messages to Mom and kept her in life's loop. And to Melanie, you will always be held dear to our hearts as you held Mom to yours. Penny's insatiable curiosity and ever ready smile will be profoundly missed; we stand in absolute awe and take pride in the unbelievable strength, dignity and courage in which she faced her cancer but we are deeply comforted in the knowledge that she is dancing across heaven with her life partner and husband, Alex. A family graveside service will be held at the Delia Cemetery at 12:30 pm, Friday, March 1, 2013 with Pastor Doug Priestap officiating. Following the service at 1:00 pm will be a celebration of Penny's life at the Delia Community Hall. To send condolences to the family please visit www.albertaburialandcremation.com. In lieu of flowers and if friends so desire, tributes in Penny's memory may be made directly to the Charity of your choice.