Obituaries

SCOTT, Linda Louise
November 4, 1955 - August 18, 2013

With saddened hearts we send Linda Louise Scott to rest in peace free of all earthly pain and struggles. Linda was very courageous and kept her lively spirit until the very end. Linda was taken from her family and friends, August 18 at the age of 57. Linda was born on November 4th, 1955 in Stettler, Alberta and lived there until Charlie and Mary Heck and family moved to the valley to operate Peoples Bakery in 1969. Linda attended DCHS where she was a "Bright Light", cheer leading, arranging dances and where she met her best friend and husband, Bob, "Scotty" . Family lIfe soon followed with installment #1 Sandi and Rick and to make life interesting installment #2 followed with the arrival of "double trouble" Tony and David. Great family times included camping, fishing, baseball and many parties on the Scott deck. Linda worked at Canada Manpower for 14 years. Linda was a great sport - entertaining Bob's passion for hockey. Linda was also a softy for stray cats, little puppies and adored her special moments with her treasured grand kids, Braydon, Emma and Ava. Linda is survived by her husband, Bob, daughter, Sandi (Arif), sons, Rick (Tiffany), Tony (Yumi) and David. Linda has 6 sisters, Joan, Norma, Cathy, Susan, Edie and Christine. She also has 2 brothers, Ted and John. Linda had many, many loving in-laws and friends. Bozena Krb was a special person in Linda's life. A memorial service to honor Linda's life will be held at St. Anthony's Church, Saturday, August 24th at 11:00 a.m. with Fr. Fernando officiating. In lieu of flowers, donations can be made to the Canadian Cancer Society. Arrangements by Courtney-Winter Funeral Services.

FULLERTON, Sara Lynn
May 18, 1994 – August 13, 2013

It is with heavy hearts that we announce the sudden passing of our dear Sara Lynn on August 13, 2013 near Patricia, Alberta. Sara (Smiley as grandpa Bud called her) was born on May 18, 1994 in Drumheller and was raised on the family farm near Dorothy. Sara attended Homestead Coulee School until grade 2 and graduated from Delia School in 2012. Sara is survived by her beloved parents Stan and Tracy Fullerton, brothers and best friends Spencer and Shea, grandparents Bud and Linda Bryant and Lorna Fullerton, Uncles and Aunties Darren and Tammy Bryant and Sandy and Cindy Douglas and cousins Cody, Matthew, Cole and Kyle. Sara was predeceased by her grandpa Fred Fullerton, great grandparents Albert and Agnes Schafer, and great uncle, Richard Olmstead. A celebration of Sara's life will be held at the Homestead Coulee Hall on Wednesday, August 21, 2013 at 2:00 p.m., with Pastor Wayne McCrackin officiating. Memorial donations may be made in Sara's memory to the S.P.C.A. 10806, 124th Street Edmonton, AB T5M 0H3. Courtney-Winter's Funeral Home is entrusted with the arrangements.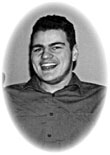 ROCK, Andrew Stanley
April 23, 1994 - August 5, 2013

Andrew passed away suddenly on Monday, August 5, 2013. He is survived by his parents, Alfred and Shirley Ann Rock, brother Johnathon Thomas Rock (Jessica Towle), his love Elizabeth Robert, grandparents Andrew and Amelia Thomas (Medicine Hat), Muriel Rock (Drumheller), many uncles, aunts and cousins. Andrew was born April 23, 1994 in Drumheller, AB, attended school in Delia, AB and graduated in 2012. He loved to go sailing, scuba diving, woodworking and welding. He kept himself busy by doing things around the family acreage. A celebration of Andrew's life was held on Saturday, August 10, 2013 on the family acreage with family and friends. In lieu of flowers, donations may be made to: Autism Society of Central Alberta, c/o 4826 47 Street, Red Deer, Alberta, T4N 1R2 in Andrew's name.