Obituaries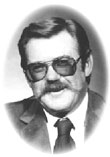 WRIGHT, Gerald
1945 - 2013

In Loving Memory of Gerald Clarence (Gerry) (Dewey) Wright.
It is with great sadness that the family of Gerry Wright announce his passing on April 12, 2013 in the Drumheller Continuing Care with his family by his side. He is survived by his loving wife of 43 years, Marlis. His children: Jason (Shawna), Tanis (Lyle), Bradley (Elesha). The love's of his life, his grandchildren: Cole, Sasha, Emilya, Keegan, Connor, Brooklyn and Kalli. His brother Wray Wright. His brothers-in-law: Donald Appleyard, Reg Trepanier. Numerous nieces, nephews, cousins and other relatives and many friends. He is predeceased by: his mother Gladys, his father Sydney Wright. His mother-in-law Hilda, father-in-law Leo Trepanier. His sister-in-law Judy Appleyard. The memorial service was held at St. Anthony's Catholic Church in Drumheller, Alberta with Rev. Mario Basque officiating. Funeral arrangements were in care of Alternatives Funeral & Cremation Services. In lieu of flowers, donations may be made to Drumheller Continuing Care.

LEASAK, David John
October 4, 1945 - April 12, 2013

The Leasak family is very saddened to announce the passing of David John Leasak (67) of Olds. Dave was born October 4, 1945 in Edam, SK to Nicholas and Ann Leasak of Vawn, SK. After a 13 year battle with cancer, he passed away peacefully on April 12, 2013 at Olds Hospital. Dave's legacy will be carried on by his loving family and friends. He is survived by his wife, Darlene, of 45 years, his son Sheldon (Laurie) Leasak, grandson Evan, granddaughter Halle, of Sundre and his daughter Erin Leasak of Calgary. Dave is also survived by 3 sisters and 5 brothers and numerous nieces and nephews and great nieces and nephews. Dave was a hard working and fun-loving husband, father and grandfather who enjoyed camping with family and friends, hunting and fishing off the coast of British Columbia. He always knew the right thing to say to make others laugh and brighten their day. Forever he will be loved and missed. Special thanks to Dr. Duong and all the nurses and staff at the Olds Hospital and palliative care givers for the excellent care given to Dave. A Celebration of Dave's life was held at Olds United Church(4810-50 St) on April 18, 2013 at 2 p.m. Dave requested memorial donations be made to the Olds Hospice Society at P.O. Box 70026, 6700 – 46 Street Olds, AB T4H 3Z0 (www.oldshospice.com) or Ronald McDonald House Central Alberta at 5002-39 St. Red Deer, AB T4N 2P2 (www.rmhccanada.com). Heartland Funeral Services Ltd, Olds entrusted with arrangements. 403-507-8610 www.heartlandfuneralservices.com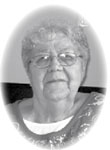 LANGFORD, Patricia Helen
October 23, 1924 - April 21, 2013

Patricia Helen Langford passed away peacefully, surrounded by family, on Sunday, April 21, 2013 at the age of 88. She will be mourned by her children Barb, Marilyn and Alan (Michelle). Pat is also survived by four grandchildren, Melissa (Jordan), David (Rachel), Christopher (Loni) and Jordan Nicole as well as great-grandson Tate. She was predeceased by her first husband, Herman Kuysters, and second husband, Leonard. Pat was also predeceased by siblings Wilf (Marie), Ed, Richard, Mildred (Toby) and Tom, nephew Peter, and by daughter Hermine. She is survived by sisters-in-law Virginia, Ruby and Lenore Rosgen and Liz Sandbeck, as well as many nieces and nephews. Pat's family wishes to extend a special thank you to Dr. Olfert and staff at Continuing Care for the care given to mom for the past fifteen years. Relatives and friends are invited to Prayer Vigil at Courtney-Winter's Funeral Chapel on Friday, April 26 at 7:30 P.M. Funeral mass will be held in Drumheller on Saturday, April 27 at 11:00 A.M. at St. Anthony's Church. In Pat's memory, memorial donations can be made to Continuing Care at Drumheller Area Health Foundation , 351 - 9th Street SW, Drumheller AB T0J 0Y1.