Obituaries
ISAAC, Gordon William
November 30, 1946 - August 2, 2014
Gordon "Zeke" Isaac of Delia, Alberta, passed away on Saturday, August 2, 2014 at Foothills Hospital at the age of 67 years. Gordon was born to Frank and Jean Isaac in Claresholm, Alberta on November 30, 1946 after which they moved to Delia and he stayed until he joined the Air Force. Over the years his career followed many different paths, the most prominent being the transportation industry. Being on two wheels was a passion of Gord's and he enjoyed the freedom of the motorbike. Gordon was extremely involved in his community no matter where he lived and received many honors for this. Family and friends were of the utmost importance to him and was always ready to lend a hand to anyone. Gordon is survived by his wife, Donna; children, Michael (Kim), Kristy; grandchildren, Madison and Morgan; sisters, Louise (Perry) Arnott, Pat (Tom) Guebert and their families and special friends Lisa, Julian, Joel and Cory, Deeon, Samantha and Darren, Tracy, Caitlin and Nicole. A Celebration of Life will be held at the Delia Community Hall on Saturday, August 30th, 2014 at 2:30pm. The family requests that in lieu of flowers, donations be made in Gord's memory to the Tom Baker Center, c/o Canadian Cancer Foundation, #200, 325 Manning Rd NE, Calgary, AB, T2E 2P5, the Delia Historical Society, PO Box 206, Delia, AB, T0J 0W0 or charity of your choice. Messages of condolence may be left for the family at www.myalternatives.ca.
POXON, Sybil Marie (Pallesen)
August 16, 1928 - July 30, 2014
Sybil Marie Poxon (Pallesen) Passed away July 30, 2014 at the George Boyack nursing home after a short illness. She was born August 16, 1928 in Drumheller. She grew up on the family farm in the Hesketh area. She attended school in Hesketh then in Drumheller staying in the dorms. She met Leonard Poxon at a dance in Hesketh. They married in 1947 in Carbon. Sybil worked with Dusty in the Farmer Exchange which they sold in 1973. Then she went to work at Garrett Motors until her retirement. Mom & Dad went to Arizona every winter until 2000. Sybil is survived by her children Larry (Arlene), Marsha (Ken) Schell, Marilou (Berwin) Best, grandchildren Angela (Adam) Dockter, David (Tara) Schell, Kelsey (Brielle) Poxon, Billy (Kelsey) Poxon, Nickolas (Sandra) Best, Kristen Best. 11 Great grandchildren. Sybil was predeceased by her husband Leonard (Dusty) Poxon, Her brothers Ralph, Douglas, Clifford and sister Helen. A special thank you to the nurses and staff at the George Boyack for the special care they gave Mom. There will be a memorial service Wednesday, August 13, 2014 at 2:00 p.m. at the Carbon United Church, Lunch to follow at the Carbon Community Hall. In lieu of flowers, donations may be made in Sybil's memory to the Royal Canadian Legion #161, Box 539, Carbon, AB T0M 0L0. Kneehill Funeral Services Ltd. are entrusted with the arrangements. 403-443-5111.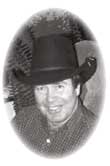 PENNYCOOK, Stewart
January 27, 1935 - August 1, 2014
It is with heavy hearts we announce the passing of our husband and father, Stewart Pennycook. Stewart was born, raised and lived his life in Drumheller. He was plumber by trade and an avid hunter. He enjoyed the outdoors and had a great respect for nature and animals. Later in life he enjoyed the company of his four legged friends, Icky and Olie. Stewart was predeceased by his parents Jock and Elizabeth Pennycook, sister Cathy, sister-in-law Judy, brother-in-law Russell, brother-in-law Butch and two brothers-in-law named John. He is survived by his wife of 55 years Lillian, daughter Cheryl, son Casey (Iris), grandchildren Kendra, Braden, Rayna and Cole, sisters Jean (Nick) Warkentin, Wilma (Roy) Payne, Lola Slater, Essie Leparde, sister-in-law Dolly and numerous nieces and nephews. A family memorial service will be held at a later date. In lieu of flowers donations can be made to the Heart and Stroke Foundation. Thank you to Dr. Olfert and staff for taking such good care of Stewart while in the hospital.