Obituaries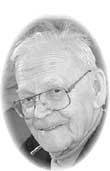 PETERSON, Lawrence

May 19, 1925 - July 22, 2014
Lawrence (Larry) Peterson of Drumheller, beloved husband of Muriel (nee Guenther) went home to be with his Lord on July 22nd, 2014 at the age of 89 years. He had been residing at the Drumheller Continuing Care Centre prior to his passing. Larry was born on May 19, 1925 to Peter and Laura Peterson of Bow Island, Alberta. He began his elementary education in the second story of his parents' farmhouse with a teacher who came to the house each day. He then continued his education, through high school, in Bow Island. Following high school graduation he hauled coal for the Grassy Lake Mine. Larry and Muriel were married on September 9th, 1946 at the farm home of his parents. Following their marriage, Larry continued driving truck for a few years before moving to Milk River where he apprenticed and became a journeyman electrician. The family moved to Drumheller in 1969 when Larry was offered the position of electrician and electrical maintenance instructor at the Drumheller Penitentiary. He retired with honour from that position 21 years later in 1990. A dedicated family man, Larry enjoyed spending time with his wife and daughters, and later his grandchildren and great-grandchildren. He spent a lot of time helping Shelly and David on their Morrin farm, especially at harvest time. Larry was an avid Christ-follower and gave many hours volunteering and serving at the Drumheller Alliance Church over the years. He would often be found there late on Saturday evening making sure that everything was ready for the Sunday gatherings. His volunteer hours over many years with the Canadian Badlands Passion Play earned him special recognition by the Passion Play board earlier this year when he was presented with a beautiful commemorative plaque. Besides his loving wife, Muriel, Larry is survived by his two daughters: Valerie (Jean-Louis) Senecal and Shelly (David) Hansen. He will be greatly missed by his granddaughter, Chandelle (Josh) Hilton; and his grandson, Justin (Jessie) Hansen as well, his 3 great-grandsons: Gabriel, Jude and Beck Hilton. He is also survived by his brother Paul Peterson; his sister-in-law, Joyce; and several nieces and nephews. Larry was predeceased by his parents, Peter and Laura; his brother, Carl; a sister-in-law, Pauline; and his sister, Clara and her husband Stan Schwartzenberger. Family and friends are invited to pay their respects between 11:00 AM and 12:00 noon on Thursday, July 31st, 2014 at Courtney Winters Funeral Home, corner of 2nd Avenue and 2nd Street West, Drumheller, Alberta. Interment will take place at the Drumheller Municipal Cemetery at 1:00 PM followed at 2:00 PM by a celebration of Larry's life at the Drumheller Alliance Church, 670 7th Ave. E. with Pastors Brent Rushinka and Don Neufeld officiating. Friends are invited to remain for a time of visiting with the family in the church basement. The family wishes to thank Dr. Bob Graham and the staff of the Drumheller Hospital/ Continuing Care Centre for their compassionate, dedicated care of our beloved husband, father and grandfather over the past months. In lieu of flowers, memorial donations may be made to the Drumheller Alliance Church Benevolent Fund, 670 7th Ave. E, Drumheller, AB, T0J 0Y5 or the Canadian Badlands Passion Play, 605 17th Street SW, Box 457, Drumheller, AB T0J 0Y0.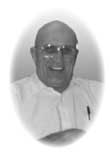 McNAIR, Don

July 23, 2014
Don passed away peacefully with his loving wife, Doreen by his side on Wednesday, July 23, 2014 at the age of 88 years. He is survived by his wife, Doreen; step-daughters, Diane (Mike) O'Brien and Marilyn (Garnet) Sudyn; grandsons, David (Melanie), Kent (Kassie), Robert (Lunden), Jeffrey (Jordan) O'Brien and Ryan McNair; two great-granddaughters, Klair and Karla; and many nieces and nephews. Don was predeceased by his parents and one sister. A Memorial Service was held at Delia Community Hall, Delia, AB, Saturday, July 26, 2014. In lieu of flowers, donations may be made in Don's memory to Drumheller Continuing Care Society, c/o Drumheller Health Centre, 351 – 9 Street NW, Drumheller, AB, T0J 0Y1 or Canadian Diabetes Association, 204, 2323 – 32 Avenue NE, Calgary, AB, T2E 6Z3. Messages of condolence may be left for the family at www.myalternatives.ca.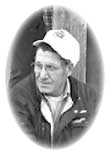 HUNTER, Ronald Campbell (Chief)

January 14, 1938 - July 27, 2014
It is with sadness that we announce the passing of Ron C. Hunter on July 27, 2014 at the Drumheller Health Centre with his family by his side. Ron was born on January 14, 1938 to John & Grace Hunter in Drumheller, Alberta. Ron was a twin and one of 10 children. He grew up in the rural Delia/Michichi area. Life on the Hunter farm was busy with numerous chores, there was even time for Ron and his brothers to sing in their quartet at various country functions. Ron took his schooling at the Sunbeam School, a one room school house north of Delia. Upon completion of school, Ron had many varied jobs, before settling in his career at the tire shop. In May of 1959, Ron married Shirley Wilson. To this union, there were six children born, Jordan, Darcy, James, Darwin, Kyle, and Twyla. Ron had a special and well thought out nickname for each and every one of his children, in fact Ron had a nickname for many people that he knew well. Ron and Shirley raised their children in their home in Nacmine, where they still reside. Ron loved his wife, his children and his grandchildren, he enjoyed bowling, playing ball with "The Fountain Tire Fossils", playing hockey, maintaining his yard, watching his sports on T.V., and music. Over his life, he enjoyed being involved in many community activities such as being a counsellor for I.D. #7, and a volunteer firefighter. Ron worked hard in life, he ran his business with precision, professionalism, and pride. Ron finished up his working career as a funeral director at Courtney-Winters Funeral Home, then from his home he ran R.S. Memorials. Ron will be sadly missed by his wife, Shirley, sons, Jordan (Michelle), Darcy (Marcie, Matthew, Jeffrey, and Colin), James (Paul), Darwin (Delaney & Fynlee), Kyle (Andrea, Rowan), daughter, Twyla (Dave, Kobe & McKenna), 2 sisters, 3 brothers, numerous nieces, nephews and a lifetime of friends. A private family graveside service will be held Friday. The family wishes to invite everyone to the Nacmine Hall, Friday, August 1, 2014 at 12:00 p.m. to share stories, memories of Ron and a light lunch. In lieu of flowers, memorial donations may be made in memory of Ron to the Alberta Lung Association / C.O.P.D. or the charity of one's choice. Courtney-Winters Funeral Home are in care of the arrangements.