Obituaries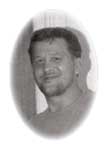 SIEPPERT, Rodney Roy, "Tuffy"
December 30, 1949 - October 29, 2014
It is with great sadness that we announce the passing of "Tuffy" after a brief but courageous battle with cancer. Tuffy was born in Carbon, AB and lived most of his life in Nacmine. Tuffy lived with and is survived by his nephew Jesse (Sarah, Zaynah, Tessa and Dakota) and his nephew Jimmy. He is also survived by his brothers Donnie and Melvin and by his sisters Diane, Dale and Marilyn. He will be missed by his many nieces and nephews. Tuffy was predeceased by his parents and 13 brothers and sisters. Funeral services be held Friday, November 7, 2014 at 2:00 p.m. at Courtney-Winters Funeral Home. Donations can be made to the Tom Baker Cancer Centre (Calgary) in Tuffy's name.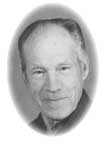 LAURIDSEN, Hans Vyff
June 25, 1923 – Jerrig, Denmark
November 1, 2014 – Strathmore, AB
A devoted husband, father and grandfather, a farmer, arborist and all-round lover of life, Hans died November 1, 2014 surrounded by his loving family. He will be fondly remembered by his wife of 60 years, Ida, their children Rikke (Jim), Susanne (Steve), Peter (Fiona), and Kristina (Michael), grandchildren Noah (Kristen), Adele, Aiyana, Lona, Kai, Erin, Julian, Matthew, Gabriel and Frances, as well as many friends, neighbours and extended family. Hans and Ida were married in Denmark on April 2, 1954 and soon thereafter set sail to Pier 21. There they began their adventure in the new world. For six years they worked on various farms in Alberta and Montana before settling in Rockyford in 1960, where they farmed until the mid-nineties. Along the way, they realised the dream of having their own land when, in 1975, they purchased a farm in the Rosebud area. The farm remains with the family and, throughout his retirement, Hans worked (and played) there, draining sloughs, building ponds and planting and nurturing the many trees under which his great-grandchildren will one day play. Although Hans had little formal schooling he was a lifelong autodidact with a broad range of interests. He loved puzzles, both practical and recreational. The greater the challenge, the more determined he was to solve it. He could fix anything from toasters to tractors and, along the way, with an eye to recycling and repurposing, came up with a number of small but practical inventions. He took up downhill skiing in his late fifties, para-sailed in his seventies and began learning Spanish in his eighties. Hans was the second of eight children and is survived by two sisters (Gudren and Agnes) and a brother (Axel). His greatest gift to his family was not any single accomplishment, but the vigour, courage and curiosity with which he approached life and, ultimately, death. In lieu of flowers, we encourage you to plant your own tree. Plunge your hands into the moist soil, breathe deeply and embrace nature. Please join us for a celebration of Hans' life on Saturday, November 8th at 2 pm at Lord of All Lutheran Church, 112 Lakeside Boulevard, Strathmore.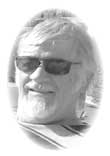 GRATZ, Donald Wayne
October 30, 1947 - October 14, 2014
Kaslo, BC
Donald Wayne Gratz was born in the Drumheller Hospital on October 30, 1947 and left this world much as he lived his life, taking on the challenges of life with courage and strength, meeting cancer head on in a valiant battle. "Grizzly" passed away near his retirement hobby farm, the Rocky Mountains and the Kokanee Lake on October 14, 2014. He was predeceased by his father Albert Peter Gratz and his mother Mary Gratz as well as his older brother Albert Francis Gratz. Don is survived by his wife, Carolyn; sons Cal Gratz of Fort McMurray, AB and his son Riley Gratz of Williams Lake BC; Dan (Emilie) Gratz of Hinton, AB and their children Ava Gratz and Floyd Gratz; his daughter Cathy (Aaron) Mathers of Kaslo, BC and their son Andrew Mathers. He is also survived by his two sisters, Glory (Dave) Eccleston of Drumheller, AB and Shary Kelm of Hanna, AB; five nephews and a niece. Don attended school in Rosedale and Drumheller, finishing his education at Grant MacEwan College in Edmonton. His boyhood interest in anything mechanical led him to the trucking industry, eventually establishing DWG Trucking, DWG Tankers, and Mountain Lite Natural Spring Water Bottling and Sales. His greatest love was hunting, fishing and camping with family and friends, sitting by the campfire telling tales and creating chaos and laughter wherever he went. He will be sadly missed by his family and many friends. A memorial service for Don was held on October 24, 2014 at the Royal Canadian Legion in Hinton, AB with Pastor Doug Heine officiating.