Obituaries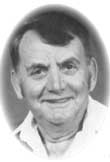 Broom, Ralph
December 2, 1926 - June 6, 2014
Ralph Broom, beloved husband and best friend to "Jeannie", passed away suddenly on Friday, June 6, 2014 in Drumheller, Alberta. Ralph was born in Nacmine on December 2, 1926 to Robert and Dora Broom and lived his entire life in Nacmine. Ralph worked for many years as a coal miner and later took up carpentry and construction after the local mines closed. Ralph also worked for the Drumheller School Division prior to his retirement.
Ralph was a loving husband and father and was very proud of his five grandchildren and two great grandchildren.
Ralph loved fishing and spent countless hours at various fishing holes around the valley, constantly in search of catching "the big one". Ralph tied his own fishing flies and much of his fishing success was attributed to his own fly he dubbed the "Broom Bug". Ralph also had a love for gardening and was extremely proud of his prized tomatoes.
Ralph is survived by his loving wife Jean, son Don (Karen), son Bob (Heather), grandchildren Ami, Scott (Karla), Sarah (Paul), Cody, Kelsey (Tom) and great grandchildren Gracie and Ava. Ralph was pre-deceased by his parents, his brother Francis Broom and his sister Doris Cooper. Ralph is also survived by his sisters Joan Kelly and Evelyn Higgins.
Respecting Ralph's wishes, a private ceremony for the immediate family only will be held on Friday, June 13.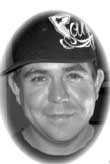 White, Sheldon Charles
JANUARY 03, 1986 - MAY 26, 2014
It is with heavy hearts that we announce the sudden and unexpected passing of our beloved son; Sheldon Charles White. Sheldon was born January 03, 1986 in Drumheller, Alberta and passed away May 26, 2014 in Red Deer, Alberta at the age of 28 years.
Sheldon was passionate about numerous things in life. His younger years were spent growing up in Morrin, AB where he enjoyed playing hockey year round (street or ice). He was known for his "cat like" skills tending net for his team. He was an awesome goalie. Some of Sheldon's other passions in life included his love of music from the time he was a very young boy. Sheldon also loved the outdoors. He loved camping at the Morrin Bridge with his family but his favourite vacation spot was Penticton, BC where he loved to float down the canal time and time again. Sheldon's dream in life was to grow up and be just like his dad; working in the oil patch on the drilling rigs, which he did. Sheldon shared with his mother a passion and love for Alberta's majestic mountains and they enjoyed numerous hiking trips to Banff National Park.
Sheldon had a heart larger than life itself. He was a kind and gentle soul who thought the world of his family and friends and he loved to make them laugh. Sheldon adored and cherished his sister and best friend Amanda, as well as his two nieces; Paige and Claire.
Sheldon leaves behind his loving parents; Darrell White and Anna-Marie White (Raisbeck), his sister Amanda and brother in-law Reid (Swain), his nieces Paige and Claire Swain, Grandmother Julie White (Jackman), Grandfather Grant Raisbeck, Grandmother and step-Grandfather Mary and Don Jackson, as well as numerous aunts, uncles, and cousins.
Sheldon was preceded in death by his Great-Grandmother Mary Ellen White (2003), Great Grandmother Florence Matchett, Grandfather Melville Charles White (1993), his cousins Justin Laverne Bremer (1997) and Shane Robert Grant Raisbeck (2009).
Services for Sheldon will be held Saturday, May 31, 2014 at 2:00 PM at the Grace Lutheran Church in Drumheller, Alberta with Pastor Boehm officiating. A "private" family interment will follow immediately at the Morrin Cemetery. In lieu of flowers the family is requesting that donations be made to STARS FOUNDATION, 1441 Aviation Park N.E., Box 570, Calgary, Alberta, T2E 9Z9. Courtney Winters Funeral Home is in care of the arrangements.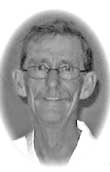 Bixby, Garry
1952 - MAY 28, 2014
Mr. Garry Bixby, of Drumheller, beloved husband of Marlene Bixby passed away peacefully surrounded by his loving family on May 28, 2014 at the age of 62 years.
Garry was born in 1952 to Lloyd and Ella Bixby, he was raised in Drumheller. Garry worked at the City of Drumheller for several years before moving on to the Drumheller Institution. There, Garry made many exceptional memories and formed friendships that he cherished very much.
Garry was a fan of all sports, especially his beloved "Toronto Blue Jays and the Edmonton Oilers". He loved to engage in conversations for hours discussing the Wide World of Sports. Garry enjoyed music immensely, and was a part of a few bands back in the day. No band was as important to him as being a part of The Bixby Band. He kept his guitar by his side always.
Garry was a devoted husband, father, grandfather, son, brother, uncle and friend, his two grandchildren were the "apple of his eye".
Garry was predeceased by his father, Lloyd Bixby.
Garry leaves to mourn his loving wife, Marlene, daughter, Crystal (Darcy) Schinnour, son, Darren Bixby, grandchildren, Mackenna and Dallyn Schinnour, mother, Ella Bixby, sisters, Eileen (Alex) Cysouw, Alma (Darryl) Gray, numerous nieces, nephews and a lifetime of friends.
A Celebration of Garry's Life will be held Thursday June 5, 2014 at 2:00 P.M. from the Church of the Nazarene with Mr. Todd Reinholt as celebrant. If friends so desire memorial donations may be made to the Canadian Cancer Society, Alberta/NWT Division, 200-325 Manning Road N.E., Calgary, Alberta, T2E 9Z9. Courtney-Winter's Funeral Homes are in care of the arrangements.