Obituaries

KUCHER, Kenneth Michael
February 8, 1962 - December 31, 2013

It is with great sadness that we announce the passing of Ken Kucher of Seattle, WA, formerly of Drumheller, AB on 31 December 2013 from complications related to liver disease. Ken was born in Vilna, AB to Kate and Alex Kucher and moved at age 11 to Kelowna, BC. At Spring Valley High School he developed a group of friends that he would have and cherish for the rest of his life. He then worked in Calgary as a cartographer and later moved to Drumheller where he became a founding employee of the Royal Tyrrell Museum, helping to build its first exhibits. He spent 18 years there as a Palaeontological Technician, a career he loved with co-workers he enjoyed. Ken was widely known for his skill as a top preparator and field technician, expertly collecting specimens and training a generation of young palaeontologists in fieldwork. All while having a lot of fun. He was very proud to have been selected to represent the museum at an exhibition in Japan. He was also a staff member of the Tyrrell's Field Experience Program at Dinosaur Provincial Park where he met his wife, Gretchen. In 2001, Ken moved to Seattle and in 2002 he and Gretchen were married. Over the course of the next decade, Ken was a contractor with his own business, Reprodactyl, Inc. and did some of his most favourite projects, among them a Supersaurus in Bynum, MT, the Blue Whale Project with Palcoprep in Drumheller and working for the American Museum of Natural History on a travelling exhibition. He loved cooking and entertaining, travelling around the deserts of the southwest and being a proud Canadian living abroad. Ken was well known for his wry sense of humour, practical jokes and all around levity. Despite his illness, he never lost that sense of living for the moment and enjoying it. Those who know him will miss him dearly. Ken is survived by his wife, Gretchen, and his cat, Weasel. He is also survived by his mother, Kate Kucher, brothers Ron (Judy) and Allan (Donna) and sister-in-law, Kris, along with nieces, nephews, grand nieces and nephews and mother-in-law, Susan Marks. He was predeceased by his father, Alex; sister, Pat; brother, Doug; and father-in-law, Albert Marks. A funeral service will be held on Wednesday, 8th January at noon at Washelli Funeral Home in Seattle, WA. In lieu of flowers, donations will be gratefully accepted by the Royal Tyrrell Museum Cooperating Society in Drumheller, Alberta or your charity of choice. To send condolences online, please send to This email address is being protected from spambots. You need JavaScript enabled to view it. .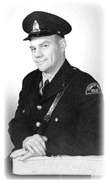 Harder, Leonard Luellan
October 8, 1929 - December 23, 2013

Leonard Luellan Harder. Born in Rosthern, Saskatchewan, October 8, 1929 – Passed away Drumheller, Alberta, Deccember 23, 2013. With piercing blue eyes, dark, wavy hair and a body hardened by years of physical labour, the young version of Len Harder resembled a character from one of the Western novels he liked to read. Handsome, confident and powerful, Len was a man's man, resourceful, street-wise and someone who would always have your back. As a town constable, and as a correctional officer, he treated people fairly and with respect, preferring reason to rowdiness. However, if it was a fight they wanted, he was more than happy to "take care of them." While working on the railway in B.C. in 1947, Len joined a boxing club. He won all of his matches and was offered a chance to move to the States to pursue a boxing career. He declined, wanting to stay in Canada, but he never lost his passion for boxing. Len was a miner in Flin Flon in 1948 when he met his future bride, Ethel June Olson. Married in 1950, they were together for 48 years, moving all over the prairies before settling in Drumheller in the early 70s. She lost her battle to cancer in 1998. Dry of wit and quick to laugh, Len was a man of few words but could be coaxed to tell a story or two, drawing on the colorful characters and experiences he encountered in his career. He enjoyed being part of the coffee crowd at McDonalds, as well as playing pool and cards with his friends at the Pioneer Trail Society. Above all, Len was a loving husband, a wonderful father and a loyal friend. He is survived by his son Hal and his daughter-in-law Elisabeth, who live in the States. To Len's dear friend Betty Gallagher, as well as Paddy and Wilf Hunter, who welcomed Len as "chosen family," – thank you for always being there. There will be a memorial service in June. Donations may be made to the Heart To Heart Society in his memory.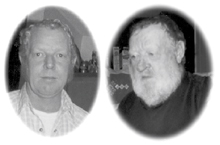 Hiller, Lloyd Edwin
May 26, 1940 - December 29, 2013

Lloyd Edwin Hiller, of Munson, Alberta passed into eternity on December 29, 2013 at the age of 73. Lloyd was born May 26, 1940 in Drumheller. He loved to fish and hunt and one of his specialties was playing crib. He was an avid reader, and always liked a practical joke. He will be deeply missed by his 3 sisters, Ruby (Elmer) Bruneski of Olds, Arlene Hamilton of Morrin and Doris Manning of Calgary, also many nieces, nephews and special family friends Garry and Betty Jo Rastall of Penticton. Lloyd was predeceased by his Dad; Elmer, Mother; Edith, Sisters; Grace, Louise and Marion, Brother; Glen, Niece; Brenda Manning, Brother-in-laws; Les Steward, Mac Hamilton and Phil Jamieson. Thank you to the Doctors and Staff of the Drumheller hospital for the care Lloyd received. Thanks also goes to Janice and Lorne and Al and Jacquie for all they did for Lloyd, it is so much appreciated. As per Lloyd's wishes no service will be held. A Celebration of Lloyd's life will be held at a later date. Courtney-Winters Funeral Home entrusted with arrangements (403-823-2666).